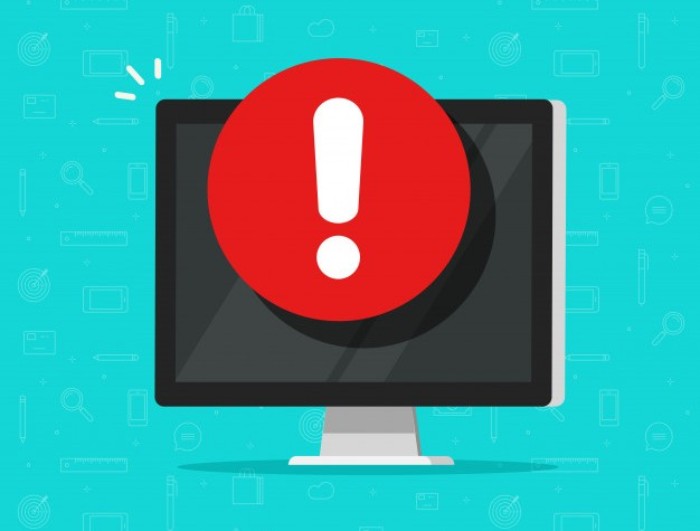 Drivers play a crucial role to keep your system in good health. Here, device driver is a small piece of software that helps operating system to communicate with a hardware device, the driver is written for.
For example, when you connect any peripheral device such as keyboard or modem, printer, scanner, etc. on your system, you need to install the driver first. Here, this driver will detect and identify the installed peripheral device on your system and allows you to use this device effortlessly. In general, a driver on your system communicates with the device via the computer bus which is used to connect the peripheral device with the system.
What is the problem?
The problem lies with outdated drivers. When your system runs on outdated drivers it becomes hard for the operating system to communicate with the peripheral device for smooth functioning.
To avoid outdated drivers' issue, your device manufacturer keeps on sending your regular driver updates. While many of these drivers get updated automatically with software update on your PC, you may need to updated drivers manually be heading to Device Manager sometimes.
How to update outdated drivers?
The first effective way is to update drivers through software update. SO, if you have outdated software and drivers, then it's time to update software immediately. It will bring certain bug fixes, security patches, and additional features for your system too. To update software on Windows 10, follow below mentioned steps.
Go to Start menu > Settings.
On Settings window select Update & Security option.
Select Windows Update from left pane.
In the right pane, click on Check for Updates.
Follow the on-screen instructions to complete the process. Here, it will help you find and install all available updates for your PC. It will also help you update drivers automatically.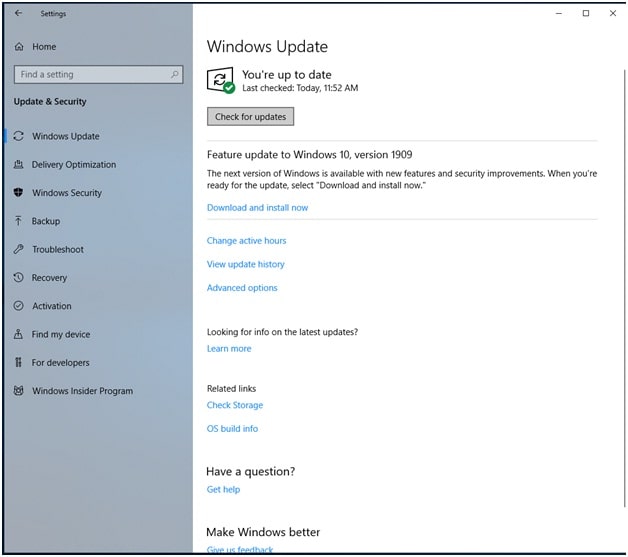 Use Device Manager
Next tip to update outdated drivers is through Device Manager. Here, Device Manager is a built-in program that comes with all Windows versions. It enables users to track and edit hardware installed on the system such as printer, audio devices, etc. Once there is any problem with the hardware device, Device Manage will identify and indicate that problem by highlighting it.
You can use Device Manager to update all outdated drivers instantly. Follow below mentioned steps to update outdated drivers using Device Manager.
Search Device Manager in the search box on the taskbar and select it from the given options.
Here, a new Device Manager window will open. On this window, select and expand category of the hardware device that you want to update driver for. For example, if you want to update drivers for keyboard, then expand Keyboards category.
Once you have expanded the category, right-click on it and select Update Driver option.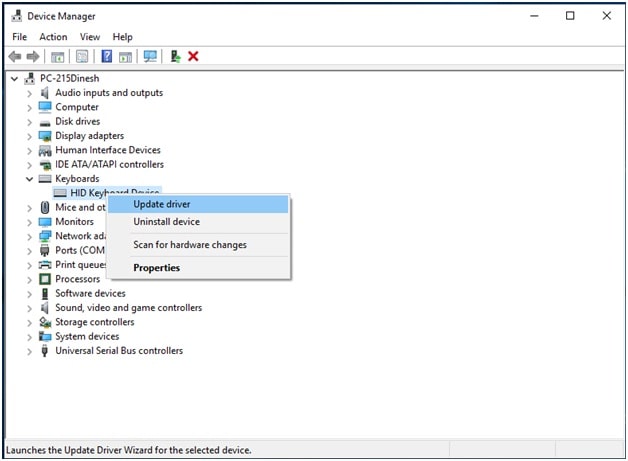 Now it will show you 2 different options:
First, "Search automatically for updated driver software". Here, Windows will search for up-to-date drivers on your PC and over the Internet and helps you install them.
Second, "Browse my computer for driver software". Here, you need to locate and install driver software manually.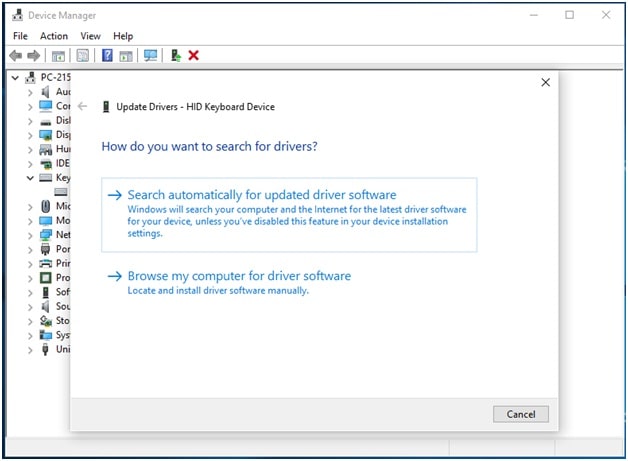 Use Driver Updater Software
Now that you have tries updating drivers manually, if you find this process cumbersome then we suggest you should use driver updater software for instant and accurate results. One of these best available tools is Smart Driver Care.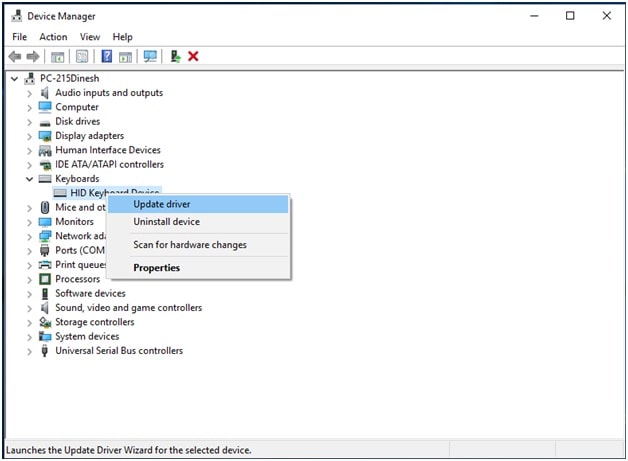 Smart Driver Care offers advanced solution to keep your system drivers up-to-date automatically. Working on smart algorithms, it s scan engines deep scans your system storage to identify all outdated or missing drivers and helps you update them with a single click.
Features of Smart Driver Care
It helps you scan, locate and update all outdated drivers automatically to save time.
It allows you to take full or selective backup of your devices. It helps you restore old drivers if something goes wrong while updating drivers.
It allows you to restore drivers with a single click to their original state.
So, this was a quick review of how to fix device driver errors and issues on your Windows 10 PC. Here, Smart Driver Care offers easiest & safest solution to help you update all your drivers automatically. Do try these steps and share your experience in the comments below.
Author Bio: Ankush Ameria is Working at Systweak. Who loves to write on PC tips, latest software and apps to boost system performance.