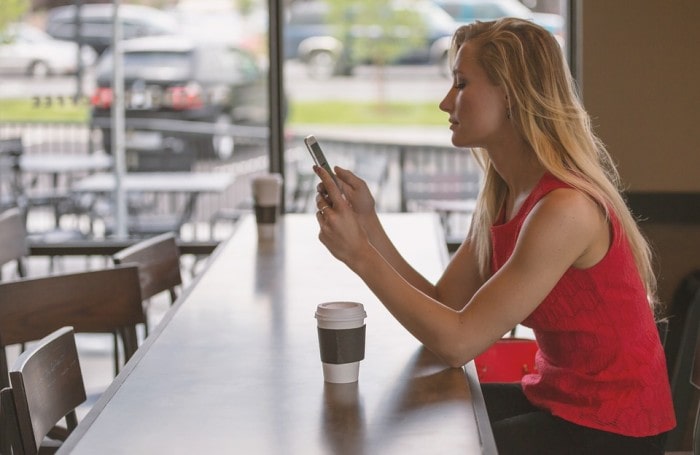 No matter where you are, you see at least a couple of ads for new tech every day. Sleek new laptops and sound-blocking headphones pop up on your social media feed and in between TV episodes, but you might see new phones even more often.
Everyone wants new phone tech when it hits the market. Wireless carriers and phone production companies meet this need by making it extra easy to preorder and sign up to get the newest phones as soon as they're available. It seems like your friends get the latest models every year, while the older version in your hands barely holds a charge.
If you don't have tons of extra money, don't worry. Check out these best phones for tech lovers on a budget. You can find something you love for a price that fits your needs, so there's no need to compromise your finances to upgrade.
1. iPhone XR ($599)
Rumors of the iPhone 12 just started circulating the internet, but you don't need to wait until it comes out to get rid of your old phone. Apple recently made strides to make their phones more accessible to people unwilling to spend $1,000 or more for their newest models.
The iPhone XR, the most recent phone before the current iPhone 11, is an affordable way to take advantage of the Apple tech on the market. It rings up at $599 and has a single camera that can take pictures in portrait mode. The screen is also up-to-date, featuring the curved liquid retina screen that offers nearly the same visual results as a high-end OLED screen.
2. Google Pixel 3A ($399)
For those who aren't interested in Apple products, Google created the Pixel 3A to rival Apple tech advancements. This phone has nearly the same camera, complete with Night Sight mode for pictures in dim light. The company also took care to make a polycarbonate shell, which makes the 3A more durable. With direct updates from Google, a fast processor and the ever-elusive headphone jack, it's a bargain for $399.
3. LG G7 ThinQ ($435)
LG has made quality phones since the beginning of the cellphone game. Its smartphones give consumers top tech for a low-budget price. The G7 ThinQ has the same Corning Gorilla Glass 5 casing as the G6, so it won't break easily. It also has a 16-megapixel camera and features a fingerprint reader, plus 64 gigabytes of storage on the phone alone.
4. Motorola Moto G7 ($200-$300)
Since releasing the Moto G7, Motorola has produced the G8, but there are little differences between the two models. The G7 has a 25-megapixel front camera and slims down to 9.1 mm thickness compared to chunkier phones on the market. The most notable feature may be the G8 Plus stereo speakers, which win best in show compared to similar models.
5. Nokia 7.2 ($349)
Most people joke about how Nokia phones are indestructible because the brand has held up over time. They continue to dominate the market with the Nokia 7.2 model, which contains 128 gigabytes of storage and receives software updates from Google for two years after purchase. There's a 48-megapixel sensor in the main camera and an LCD screen similar to the iPhone 11. With 6.3 inches of screen, you'll find it accomplishes any task you need in your phone.
Save Big on New Tech
These great models come at affordable prices, but you can save even more. There are a few steps you should take before buying anything, so you can leave your money in your bank account and use other resources to fund your next cheap or high-end upgrade.
Sell Your Current Phone
If your current phone isn't scratched, shattered or water damaged, you could get a fair price for it. When you've found a new model you like, put your phone up for sale online to see what people offer for it. You could use that money to pay for half of the new model's cost or more.
Change Wireless Providers
Don't forget that wireless providers are constantly in competition. They want to win people over from their competitors, so see if you can get a good deal by looking elsewhere. You might get a two-for-one deal for becoming a new customer or receive a free upgrade with the purchase of a certain data package.
Lease Your Phone
You might feel like you need to purchase your new phone upfront, but you can always lease your new phone to pay a bit per month. Instead of paying $500 at one time, you might get a deal to pay $20 per month that works better for your budget.
Maximize Your Post-Purchase Savings
The cost of owning a smartphone goes beyond the initial purchase price. Once you bring it home, you have to pay per month for the features you need. You could end up locked down into a contract for a certain period, so make sure what you get is affordable.
Lower Your Data Plan
Unlimited data is an effortless way to access your emails and texts, but it could be an expensive plan. Lower it by limiting your data per month and connecting to Wi-Fi when you can.
Forget the Phone Insurance
Phone insurance usually costs a few bucks per month, but that can add up to hundreds of dollars by the end of the year. Buy a good case for your phone and skip the insurance to save yourself money.
Check Your Bill
After you get your first bill, take a close look at it. How many minutes or text messages did you use? If you're not on the phone often or don't use a lot of data, you could change your plan from the unlimited or maximized version you have. Check with your provider to see if you can make adjustments if you're under contract.
Take Things Slow
You can find updated tech on a budget if you take things slow and don't jump into any phone deals you haven't reviewed. Compare slightly older models, talk with your provider and look for new ways to save big to have a different and more financially affordable phone-buying experience.