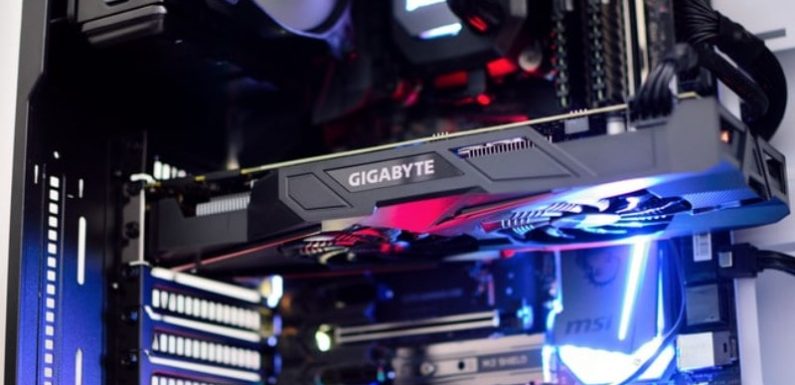 CPU or the control processing unit. We all are well aware of the term and also know how important it is for a system's CPU to run smoothly. With continuous usage, the CPU temperature starts getting hot and as a result of which the PC starts working slow, crashing or lagging unnecessarily. And if this continues for a longer period of time, your CPU almost dies. If you are facing similar issues and your CPU is high at temperature, you can try out a few fixes to cool down CPU temperature on your Windows 10. To fix high CPU temperature on Windows 10, you can track its temperature and check how hot it should be. Also, you can monitor CPU temperature using reliable tools such as Speccy, MSI Afterburner etc.
What To Do When CPU Temperature Goes High On Windows 10
Fix 1: Use Power Troubleshooter and Check For Issues
Just let your Windows troubleshooter on work, and for this you can run power troubleshooter using the following steps:
Head to Settings > Update & Security.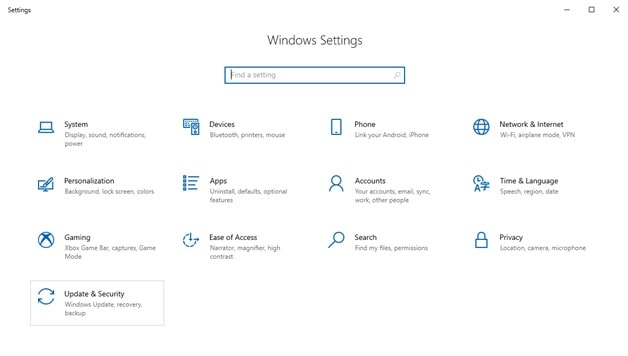 Navigate to Troubleshoot > Additional Troubleshooters > Power > Run the Troubleshooter.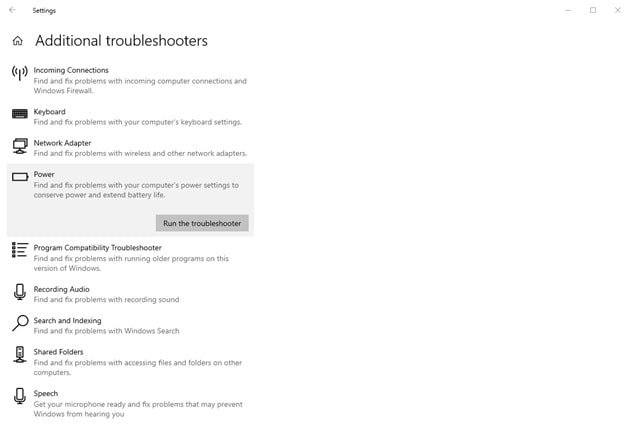 Then, follow the on-screen instructions and wait for the process to finish.
Once the process completes, restart your computer to apply changes and fix the issue.
Fix 2: Perform Clean Boot
Clean Boot lets you disable all the apps that might be starting with Windows 10. For this, follow the steps below:
In the search bar, type in msconfig and double-click on the top result.
When the system configurations window opens, head to the Services
Check mark Hide all Microsoft services and then click on Disable all.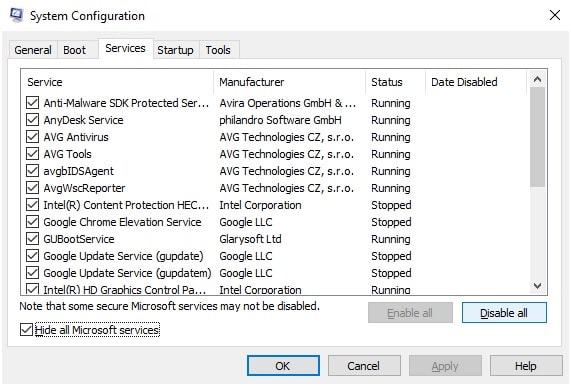 Then, head to the Startup tab and click on open Task Manager.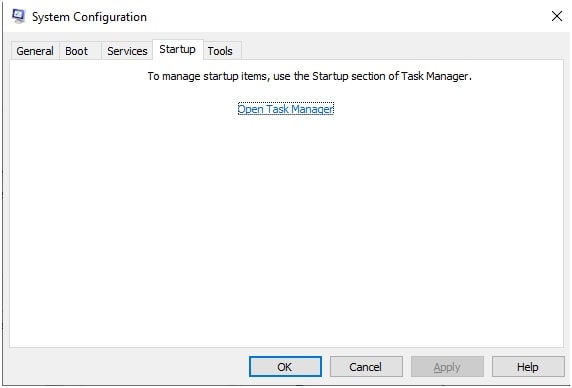 When the Task Manager window opens, head to the Startup tab again and click on each item and then choose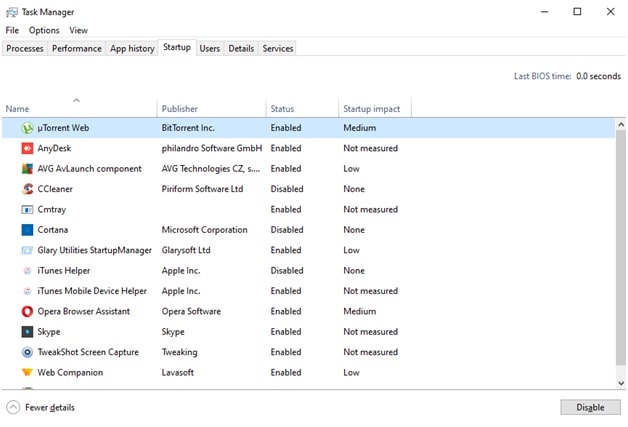 Repeat this until you disable all of them. Close Task Manager and return to the Configuration window. Click on OK and then Restart your computer.
Fix 3: Clean CPU Fan
Sometimes, the CPU fan creates an issue and as a result, CPU temperature goes high. For this, you need to clean off all the dust that gets stuck in the fan. In some cases, you might have to replace the fan. If you aren't sure how to do this, consult a manufacturer or an expert to do it for you.
Fix 4: Run SFC Scan
SFC Scan is yet another troubleshooting tool that lets you fix high CPU temperature on Windows 10. This tool helps you resolve issues inside the system. For this, follow the steps below:
Head to the Search box and type in cmd.
Right-click on Command Prompt, and select Run as Administrator.
In the next window, type in the following command, and press Enter: sfc/scannow.

Wait for the process to finish. Once done, restart your computer.
Fix 5: Run DISM
Next amazing fix to cool down high temp CPUs is to run DISM in Windows 10. DISM stands for Deployment Image Servicing and Management. This tool lets you deploy system images, and fixes all the probable problems that come along the way. Here are the steps to follow:
Open Command Prompt using the Run window or directly using the Search bar.
Now, type in exe /Online /Cleanup-image /Restorehealth, and press Enter.

Wait for the process to complete, and restart your computer.
Is That All? CPU Overheating Resolved?
These were some of the best ways to fix CPU overheating issues. If you're facing issues even after trying these ways out, you can consider updating BIOS. However, updating BIOS is risky and complicated. Other than this, you can try turning off integrated GPU. If your computer has two GPUs, this might be another reason for overheating CPU. Therefore, it is recommended to turn off one GPU, since you aren't using it. Also, you can check for any memory leaks. A memory leak due to an app or program can also lead to high CPU temperatures. If you find any memory leak, ensure that you fix it up with the help of a system expert.
Reinstall Windows If You're Still Not Able To Fix- CPU High Temperature on Windows 10
Last but not least, you can try reinstalling Windows to fix everything once and for all. This is helpful when you're unable to find out what's causing the problem of overheating. A fresh and new installation of Windows might be just another solution. You can try out factory resetting or if you do not know how to do this, take your system to a service center and get the problem resolved.
CPU Overheating Issue Resolved!
So, this ends our list of best practices that can help you fix high CPU temperatures on Windows 10. Else you can use cpu temperature monitoring software which show you information about your We hope that the solutions listed above might have helped you in fixing high temp CPU. If you faced any issue while trying these hacks, do let us know in the comments section below. Also, feel free to reach for any questions or suggestions. Always make sure that you keep a constant check on CPU usage and CPU temperature, so as to avoid lending yourself in huge troubles. Now we are accepting software submit guest post on this website.