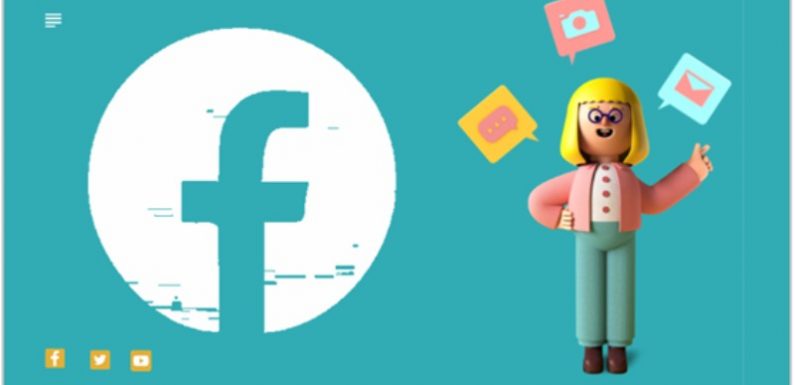 If you're thinking of increasing your brand engagement, Facebook videos are really a powerful tool. In recent years, the platform has been adapting more and more to offer optimized social videos capable of involving the right target based on the needs of each brand. In this article, we will focus in particular on the creation of videos for Facebook.
Why should you create a video on Facebook?
In fact, a well-made video plays a central role in engaging the public. Investing in this type of product has many advantages:
Make the brand known to an ever wider target audience;
Sponsor new services and/or products;
Sponsor limited-time offers and/or discounts.
Like all investments, even the video for Facebook must be well done in order to ensure concrete results.
Facebook video post
There are several ways you can share a Facebook video:
Video post
Facebook Stories
Facebook Live
Facebook Stories are the twin tool of Instagram. It is no coincidence that the two social networks allow the user to post the same video on both platforms with a single step. These are the technical specifications:
Format: MP4 or MOV;
Max size: 4 GB;
Resolution: 1080 × 1920;
Duration: 1-15 seconds.
Facebook Live was born in 2016 to give the possibility to broadcast live video content. The direct limit varies according to the type of device used:
Mobile: 4 hours;
Computer: 8 hours.
These are the technical specifications:
Recommended transmission speed: 4 Mbps;
Recommended audio bit rate: 96 kbps or 128 kbps;
Resolution: 1280 x 720;
Titles: no more than 255 characters;
Format: H.264 and audio in AAC format.
In particular, we want to focus on posts. Sharing video posts on Facebook is easy: just upload, click share and that's it. Creating a video is not immediate. This is why before doing so, it is good to study the type of content you want to post, its duration, the copy of the caption and, above all, the message you want to convey. Here is a list of points that you need to consider before creating the video you want to post:
Duration: the video can be short and impactful, but also longer and full of useful information;
Target: men, women, teenagers, gamers, fitness enthusiasts, travel, etc.;
Message: each video must convey precise information on services and/or products, but also on the brand;
CTA: the video must entice users to take advantage of the products and/or services offered.
7 tips for creating great Facebook videos
After this overview, you will have understood that it is necessary to combine an impactful narrative strategy with high-level technical characteristics to create an impactful Facebook video.
Your content must be original and capable of proposing a solution to the user, but at the same time well structured so as not to bore. Remember that social media audiences are constantly bombarded with multimedia content.
# 1 Grab the user's attention
The attention of your audience is gold. That's why before uploading a video, it is good to understand who we are addressing. There is no "right" way to make a video for Facebook. It all depends a lot on the content and the audience we are targeting.
For example, if your target audience is people over 50 with hearing problems. The videos posted on the page should be accompanied by subtitles.
# 2 Choose an eye-catching photo for your video cover
It is not said that the videos start automatically on Facebook unless the user has set this preference. Therefore, you will understand that choosing a cover image that arouses curiosity is an extra card to play as it increases the chances that people will stop and watch the video.
A tip: it is better to find the right compromise between being captivating and consistent. If you are advertising a detergent, a cover photo with the sea should be avoided.
# 3 Keep video and audio quality high
Like all social networks, Facebook also has to manage a large amount of data and information, so it is normal to use algorithms to compress content. The risk is to see the quality of your videos lost. How to get around this problem?
Facebook optimizes videos to 1270×720, so it is not recommended to upload movies in full HD quality or higher, but rather in other formats that can meet the social network's needs.
# 4 Focus on the first few seconds
Whatever your video is about, it is important to give your audience a reason to watch it. For this reason, it is advisable not to get lost in useless preambles and go straight to the point. In this way, it will be easier for you to arouse the curiosity of users.
The Fender Facebook page, for example, often makes videos of a few seconds in which the behind-the-scenes of the creation of custom-made guitars are shown.
# 5 Find the length that fits your audience
Facebook gives the possibility to upload videos of a maximum duration of 120 minutes. However, this does not mean that it is necessary to post a film to engage your audience, quite the contrary.
The recommended length is one and a half minutes to keep the user's attention threshold high. In these 90 seconds, the goal is to win over the user in the first 5 seconds.
For example, if we want to create a video to promote a product to a young audience, we should go straight to the point while remaining captivating and original. A good example is Vans' Facebook videos that often mix animation or subculture suggestions to target audiences ranging from 15 to 30 years old.
# 6 Tag the products in the video
If you are showing a product in your video, don't forget to tag it to redirect users exactly where you want. It may seem a foregone passage but think about it: once they have watched the video, the user would like to find out more about that product.
Without a tag that refers to a specific page, the user may discontinue and stop looking for information. Do not underestimate that today all brands have to deal with an audience that is always in a hurry and demands immediacy. Tagging a product in the video completes the sponsorship process of the video itself and the growth of your online image. An effective type of communication that allows the user to deepen their research in an easy and targeted way.
#7 Add caption and Call to action
In order for the video posted on Facebook to be optimized at 360 degrees, it is also good to focus on its caption. It may be accompanied by a call to action. As with the video, we avoid getting lost in unnecessary details that could bore our audience.
We also choose plain language, captivating but always in line with our brand. Let's give you an example. The Netflix Facebook page offers video content associated with what the user can find on the streaming platform.
In turn, these videos are accompanied by short captions but designed to involve fans of a TV series rather than a certain film genre in which the CTA is never missing, such as "from December 25th only on Netflix".
Video editing for Facebook
In summary, we can therefore say that video content designed specifically for Facebook is a fantastic tool for any corporate marketing strategy. It allows us to achieve excellent goals in terms of sales and brand awareness.
For this to materialize, the video must be well done, with a clear and original message while respecting the technical standards set by Facebook. If you are considering making this type of investment, start thinking about sharing a quality product on your page that makes your brand known to an even wider audience.