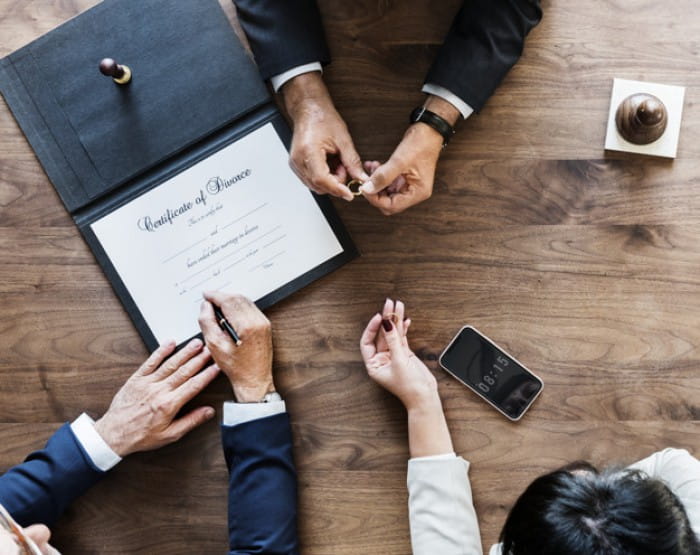 A divorce certificate is a document issued by court officially terminating a marriage. The divorce certificate includes the names of separated partners, place of marriage. This certificate also has the date when the marriage was terminated and the responsibilities of every partner after the termination. It is legal proof that you are no longer married.
When going to use a divorce certificate in a foreign country, the certificate needs attestation for legalization by the local authorities. Attesting the divorce certificate shows the origin and department that attested it to become legalized. To avoid complications when abroad, it pays to contact a professional agency have the certificate attested.
Getting your divorce certificate attested
The process of getting your divorce certificate attested varies depending on the country and the foreign country where you are to submit the certificate. After getting your divorce certificate certified in your country of origin, it has to get approved by the local authorities in the host country. The certificate requires additional approval and attestation by the embassy. Afterward, the certificate requires final legalization by the ministry of foreign affairs. The certificate needs translation by a certified translator when not in local language of the host country.
Apostille for a divorce certificate
Countries such as India and the UAE with membership to the Hague Convention require an apostille seal for document attestation services. The certificate needs attestation by the relevant authorities in your country of origin before being legalized by the ministry of external affairs. In India, the document requires initial attestation by the home department in your state.
The ministry of external affairs places an apostille seal on the document although the certificate needs further attestation after going through the right procedures. You can handle this process on your own but it requires moving to various offices. This requires time and effort. To avoid all this hassle, you can entrust a professional attestation agency to handle the legalization of your divorce certificate.
Choosing an attestation agency
Always seek out the best attestation agency when looking forward to having your divorce certificate attested. The company will handle the whole process without your physical presence to ensure that your document goes through all the relevant processes. An ideal attestation agency should help you through lengthy procedures. However, the agency to attest your divorce certificate should have features including:
Affordable prices
Real-time tracking
Immigration assistance
Certified translation
Express service
Exceptional customer service
Safe and secure process
Luckily, you don't have to move a great distance to find a credible attestation agency to handle the legalization of your divorce certificate. You can easily find an attestation agency online as long as you do due diligence to ensure that you are entrusting your documents with the right agency.
Why get a divorce certificate attested
By now, you are wondering why you have to go through all the hassle to get your divorce certificate attested. An attested divorce certificate is one of the mandatory documents requested for in various situations are you are going to discover. When applying for a visa or having to cancel one but you need to remove your spouse's name, you will need an attested divorce certificate. This certificate is also required when applying for a single parent visa.
Other situations where you have to submit an attested copy of your divorce certificate include:
Getting re-married
Applying for a foreign country visa
Changing insurance policy beneficiary
Getting a singleness certificate
Legal process of discarding a spouse's name
Changing a name in official documents such as passport
Requirements for divorce certificate attestation
The ministry of external affairs offers apostille attestation by placing a seal on the divorce certificate. It also has to be attested further by the home department in your particular state. However, you have to submit the divorce certificate with other relevant documents for the attestation process. You will have to submit the original divorce certificate of both parties including photocopies.
Additionally, you will have to carry copies of passport photos of you and the other party and copies of both your passport. You also have to submit a copy of your spouse's visa and name. When the divorce certificate is in a different language of that of the foreign country, get it translated. Ensure to find a certified translator. To speed up the process, carry an authorization letter and any other documents that might be required by the authorities in the foreign country.
Bottom line
When traveling to another country, you have to be aware of appropriate documents that might be requires in various situations. An attested copy of your divorce certificate is required when applying for a visa, dropping a spouse's name, and changing insurance policy and bank beneficiary. The process takes quite some time but you can entrust a professional agency to handle the process on your behalf.