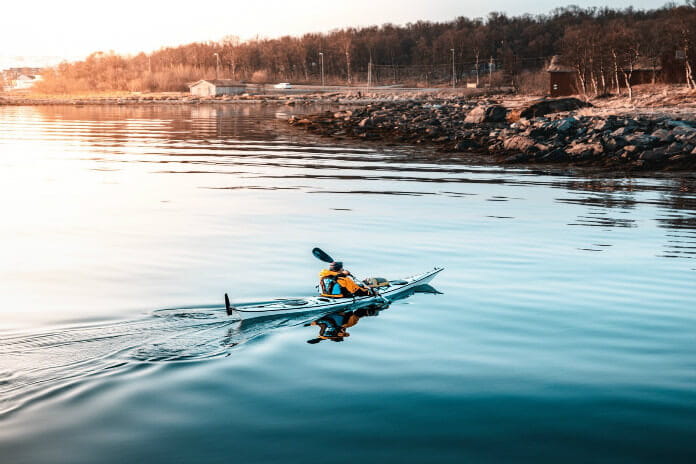 Hunting is a sport you probably don't associate with watercraft. Going out for waterfowl or large game is typically done on foot, perhaps with the help of an ATV.
Some hunters use small boats to access remote corners of well-stocked waterways, but in the last 20 years, a small group of novel outdoors enthusiasts has taken to the kayak as their chosen mode of transport for fowling. Stealthy and efficient, you might be surprised at how successful these float hunts can be in the right conditions.
Why Use a Kayak to Hunt?
You might be wondering about the value of a floating vantage point. There are real wins to placing your floating blind right in the middle of the action. In essence, you won't be hunting at the same time or location when you do so from a kayak. The ability to move quietly through waterways can grant you access to corners where ducks and other waterfowl like to loaf, providing you with exceptional odds to get your limit when places you might access on foot aren't yielding.
For many hunters who use a kayak, it's just something different. It's a new challenge that can lead to the ability to hunt new species in your area, help you develop better shooting skills and expose you to new members of the hunting community. If you're someone who already has experience handling a kayak, you'll be able to quickly get oriented at steering and propelling the boat. It could be a way to combine two things you enjoy.
How Do You Stay Right-Side-up When Shooting?
This is the number one question that people ask about hunting from a kayak. Rolling over is indeed a risk when you choose to shoot this way. Going into the drink while on a hunt wouldn't just be a nuisance, it would also potentially expose your expensive equipment to water. It would also place you at risk of going in with lots of heavy clothing on, and that's a bad situation.
To ensure you stay right-side-up, standard practice is to only shoot at targets that are between 10 and 12 feet away. That might sound like a small field-of-view at first. However, the idea of using the kayak is to position yourself directly in front of the target. Time has shown this technique works, but for good measure, it is recommended that you keep your gun in a floating case and only pull it out when it's time to shoot.
Where Should I Go?
The hunting areas available to you will depend on where you live. The advantage of a small, silent watercraft is that you can go quietly into places that are otherwise difficult to access. That said, you still need to do some scouting ahead of time.
Field and Stream recommends taking a fishing pole with you and spending an afternoon on the water looking for good resting places that ducks like to loaf in the late morning. Drop pins at these locations so when you want to go out for a hunt, you can swiftly find your way to the spot and set up your blind.
Late morning is an ideal time. Because you're working in the water, you can sleep in a little. Wait for the birds to come out of the marshlands and back into the areas they like to be. That's just another reason why hunting from a kayak is great — you don't have to get up so early.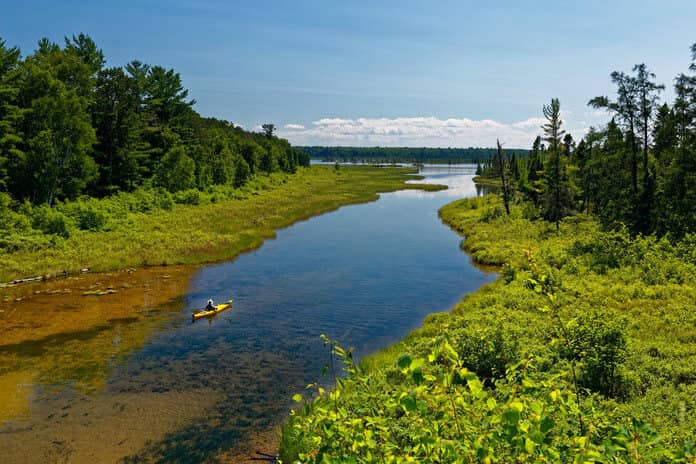 What Kind of Kayak Should I Use?
There are several models of hunting-specific kayaks on the market today. Before you commit to buying one, you might want to get out and try kayaking using a boat from a local rental shop. Hunting kayaks tend to be of the sit-on-top variety, and you should make sure you find a boat with a comfortable, supportive seat. After all, you'll be spending long hours in it and firing from a seated position. Additional features to look for include storage compartments and ammo racks.
Kayaks can be found in single and double-seater configurations. Using a two-seat boat allows you and a friend to go out on a hunt where one person can steer the craft while the other fires from the bow. Alternatively, you could both take single-seater boats, but if you're looking to share costs, it's a good option that will get you both out hunting.
What Other Equipment Is Needed?
Cover is a critical component when hunting from water, the same as it is when doing so from land. While a kayak is not a particularly large watercraft, you'll still need a blind to help blend in with the local foliage and not scare ducks away. There are several dedicated kayak blinds on the market, or if you're feeling crafty, you could make your own. Just be sure to add some real wetland flora to it to give it some authenticity.
You should also use dry bags, which will give you a floating compartment to keep things like your wallet and keys in to ensure they aren't lost during the expedition. Sonar can help you find the fowl. We also recommend having a well-stocked gun maintenance kit at home, as the exposure to water can be rough on your firearm and cause it to degrade over time.
Kayak Hunting 101
Are you ready to give hunting from a kayak a try? Maybe you've been on a floated hunt and want to share your stories with the community, or perhaps you've got questions that we didn't cover in this list. Let us know in the comments below.