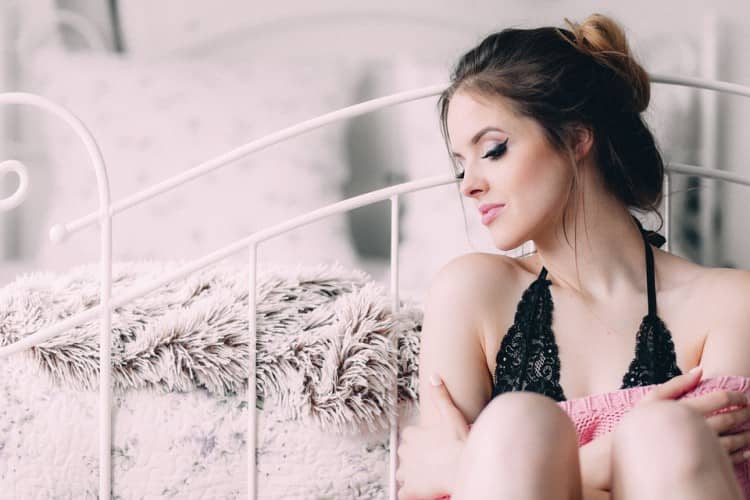 Every woman out there wanted to have a flawless and glowing skin forever. However, as the age passes by, pimple pops out and after the termination of an adolescent stage, wrinkles start to appear. It is the life cycle of human phenomena.
We can't stop it however we can delay it.
Thus, in this post, we will see how to get the flawless and glowing skin for the longest time.
Best Ways to get the Glowing and Flawless Skin
Cosmetic products on the one side whereas food product at another side, both plays an equal role for the healthy skin.
What do you need to eat for glowing and beautiful Skin?
Carrots
Carrot is abundant in vitamin A and is the source of collagen. Hence, it makes your skin tighter and maintains the elasticity of your skin. Additionally, it increases cellular turnover. Thus, it aids to renew your skin.
Benefits of carrot
Prevent Wrinkles
Hydration
Healing
Helps to get rid of the scar.
Kiwifruit
Kiwi fruits are enriched with vitamin C. It prevents discoloration of your skin. 
Benefits of Kiwifruit
Rejuvenation of skin
Lighten the dark circle around your eyes
Sun Screen
Acne fight
Maintains fairness of your skin
Fish
Fish is rich in omega-3 fatty acid. These fatty acids moisturize your skin and prevent dryness.
Benefits of Fish
Prevent UV rays
Reduce Dry skin
Glowing skin
Nuts
Nuts are enriched with vitamin E. It makes your skin smooth and softer. Furthermore, it moisturizes your skin, and it prevents UV rays.
Benefits of Nuts
Walnuts contain anti-inflammatory property
Cashew makes your skin hydrated and prevents inflammation
Brazil nuts tighten your skin
Almond prevents acne and dark spots.
Seafood
Seafood contains zinc which helps in cellular turnover. It delays your aging and increases cellular turnover.
Benefits of seafood
Prevent allergy and inflammation
Best antioxidant for skin
Prevent redness
Prevent acne
Apple
An apple a day keeps the doctor away. It is rich in vitamin B, C, E, Calcium, and Manganese.
Benefits of Apple
Youth skin
Helps in hydration
Prevents the discoloration of the skin
Banana
Banana is rich in potassium. It balances the moisture in your skin.
Benefits of Banana
Glowing Skin
Make your skin softer
Keep your skin cell hydrated 
What do you need to eat less?
Sugar
You need to take the balanced amount of sugar. Neither less nor more sugar is beneficial for your body. If you consume more, it will speed up the aging of your skin.
Alcohol
Alcohol contains pesticide and sulfites which is bad for your skin. It causes dehydration and redness might appear in your skin.
Junk food
Junk food clogs your pores. As a result, acne pops out from your skin. Ingesting more junk food causes redness, irritation, and inflammation in your skin.
Besides food, some other tips for better skin are:
Take your makeup off
Not taking your makeup while sleeping really hampers your skin. It is one of the must-do tips to have a better skin.
Some of the damages caused by sleeping with makeup on are
Makeup damages around the eyes during sleep
Eyelashes become brittle
Dehydrates lips at night
Skin become allergic
Acne will pop up
A Complexion becomes dull
Pigmentation disrupted
Skin ages faster
Scrubbing your skin
You need to scrub your face once or twice a week. It literally makes your skin smooth and soft. It unclogs the pore and prevents acne.
Tips for scrubbing
Thoroughly wash your face
Evenly apply scrub face pack all over the face
Massage it gently
Rinse it off with lukewarm water
Pat it dry
Apply some moisturizer
Face Mask 
Face mask helps to gain clearer and smooth skin. It refines the pore and helps to rejuvenate it. Some of the best home remedies to make face mask are:
Mix 1 tomato + 2 table teaspoons of milk or
Mix 1 egg + Aloe Vera or
Mix 1 egg white + 1 tsp of lemon or
Mix 2 tops of coffee + 2 tsp of honey or
Mix Yoghurt + 2 tsp of lemon and
Apply gently over your face
Pat it to dry
Wash it off with lukewarm water
For flawless skin
Mix 1 tsp of lemon juice + 2 tsp of lemon and apply gently to your face. 
Anti-Acne Mask
Acne is one of the growing problems for every youth. One most suffer during this period.
How to make Acne Mask?
Mix 1 tsp of ground cinnamon + 2 tsp of honey
Gently apply to your face
Leave it for a few minutes
Wash it off with warm water.
Deep cleansing pore
Mix 2 tsp of yogurt + 1 tsp of oats
Apply it to your face
And wash it after a few minutes with clean water
Don't squeeze acne
Last tips for the youngster is that, don't ever try to squeeze acne and blackhead. It might damage your skin and cause inflammation.