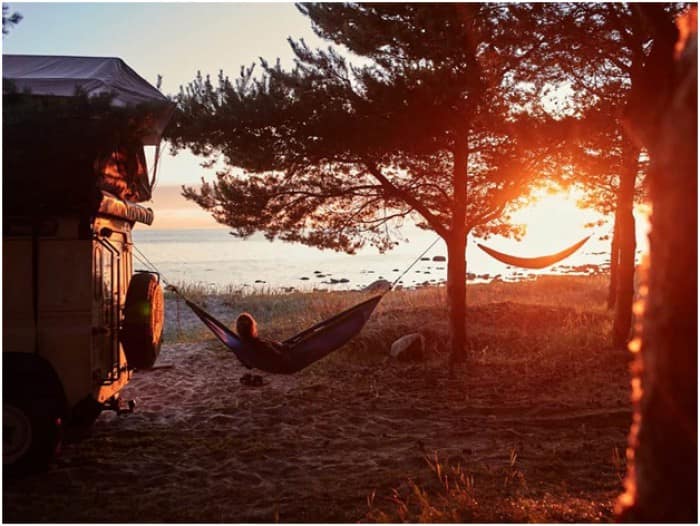 The learning curve for camping is steep and can be quite intimidating for the inexperienced camper. If you are new to this field but are looking for a way out, this article is for you.  Before we begin, the first thing to keep in mind is that camping is one of the most fun and cheap ways to enjoy yourself. All happy campers need is sufficient preparation and an adventurous spirit.
Pick a familiar place for your first trip.
You are likely to experience quite a few hiccups during your first camping trip. The best way to prepare for these is to pick a place close to home that you have visited before. In the off chance that something goes drastically wrong or you decide that camping is not for you, you can always head home early. Unfortunate incidents such as the weather taking a turn for the worse or you run out of food could make for a miserable trip. If you are camping close to home, you can always pack up and leave before things take a turn for the worse. You can always try your hand at camping another day. Until you gain experience and are comfortable with camping, pick camping sites close to home or travel with experienced campers.
Make a checklist for packing.
The best way to ensure that you pack all the necessities is by making a checklist. You can either purchase or rent the items you require for your trip. For beginners, it is more beneficial if you decide to rent pricey items over buying them outright. When you are sure that you enjoy camping and are willing to do it again, you can invest in these items. When planning your checklist, be sure to include a first aid kit, sleeping bags, headlamps, sunscreen, and bug spray.  If you intend to combine your camping trip with a road trip, consider investing in a roof tent. These will allow you to camp on the go without needing to find a campsite.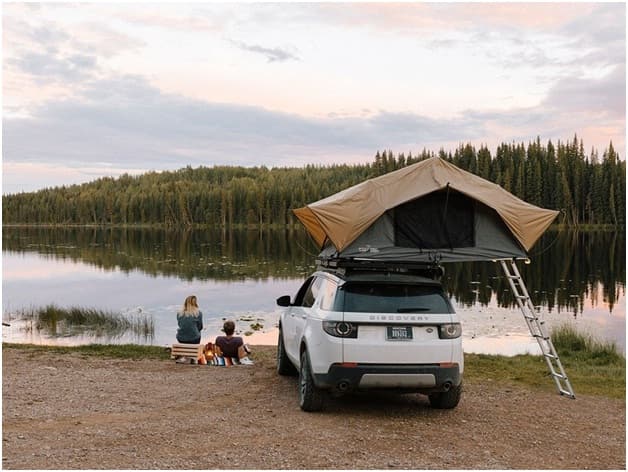 Carry ample food and water.
One of the most common mistakes that rookie campers make is that they bring too little or inappropriate food. Prepare for this by calculating and planning your meals well before the trip. Purchase groceries one or two days before you leave to ensure they remain fresh. Avoid buying only junk food as the last thing you want to do is fall sick during your trip and come back unhealthier. Invest in a water purifier for obtaining drinking water on the go. While most campsites offer clean drinking water, it is better to have access to it while on the go as well.
Picking a suitable campsite.
As a beginner, it is more convenient to camp at organized campsites that provide all the facilities. With enough experience at such campsites, you can move on to camping out in the open. You can search for campsites by considering the nearest national parks and mountainous regions. You can turn the camping trip into a road trip by driving down to your campsite. Buy or rent good off-road vehicles such as the KTM motorcycles for such a trip. Make sure to check reviews and available facilities before making your decision. One thing to keep in mind when camping in organized campsites is to follow all the rules. Since you will be sharing the grounds with other campers, it is necessary that you follow all the rules. These could include no littering and observing quiet hours. Respect the privacy of other campers and do not spend your time in the campsite by roaming around outside your designated area.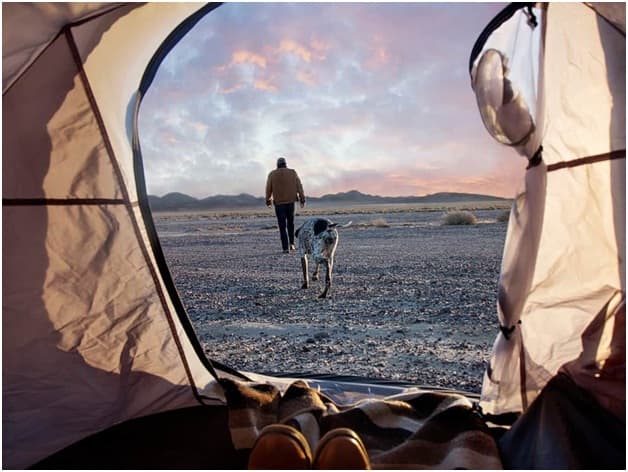 Pack appropriate clothing.
Your main focus while packing clothing is layers. Ensure that you are carrying clothing for all kinds of weather. Wear layers that you can switch between as the climate changes during the day. Bring waterproof clothing and bags as well. Keep in mind that there is no laundry facility on campsites. Bring enough clothes for every day you plan to spend outdoors as well as a few extras for emergencies.  Pack a swimsuit if you plan on taking a dip, jackets, and sweaters for when it gets chilly.
Get accustomed to your gear.
The final tip for preparing for a camping trip is to make sure that you know all your gear inside out. Practice setting up your tent well before your trip. This will help you set up camp quickly and get to the relaxation part faster. When you are buying a tent, make sure that it is big enough for you and all your fellow travelers. A crowded tent is a home to unhappy campers! Check your gear and make sure they are all functioning correctly. Carry spare batteries and chargers for all electronic devices that you are planning to bring along. Arrive at your campground early so as to set up camp before the crowd arrives. Once you are done, you will still have time left to sit back and enjoy the sunset.
Conclusion:
In conclusion, make sure that your first experience is kept easy and short. Find activities you like doing and choose a camping ground that offers these activities. With time and practice, you can start exploring the wilderness. Happy camping and make sure to leave the campground a cleaner place than when you found it!