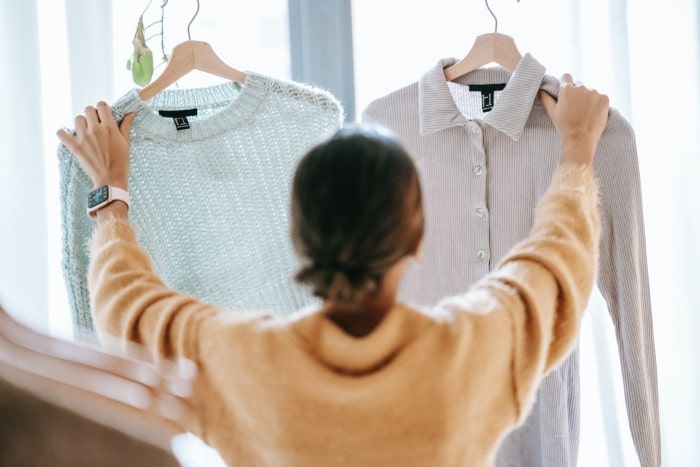 Your fabrics store must do well. These were the first words you uttered to yourself when you started a fabrics store. After a few months your fabrics store collapsed and you are now draining into losses. If not, then you are not making enough sales you think you should be. Increasing sales into your store is just a game of few strategies we will be discussing below. Before that, I need to tell you that you are already doing so well and you will make it one day. Just do not lose hope and stick to the strategies and plans, sooner or later it will work out.
Fabrics store is one of the easiest yet challenging niches you have chosen. People need clothes to wear so they need stores to buy clothes. It is not compulsory that they will buy it from your store but you need to make sure that your store is the one fulfilling their fashion requirements. Your store must offer the best deals, the best customer services and the best products to make the operations even better. Scroll down to meet the best strategies to increase sales in your fabrics store this season!
GROW YOUR STORE WITH A WEBSITE
Having an easily accessible website helps the audience to think twice before they leave without proceeding through the checkout button. The more fascinating the store you make, the more time your customer will spend on the website and spending more time means more shopping. The first rule to increase sales in your store is to build a good website that attracts more audiences and is accessible for the buyers to select different options and get through the checkout process. Take a review from your buyers about their buying experiences from your website, did they find any difficulties, was everything easy to choose and obvious, and if you need to make any changes to your site. Your customers can give you the best suggestions to improve your store and grow.
ADVERTISE YOUR OUTFITS
To increase your brand and product awareness you need to advertise it to social media channels and any medium that is so common to your targeted audiences. It is not only about the awareness but highlighting the competitive advantage in products or enhancements in the new features. Advertising makes you stand out from the competition. Advertisements will encourage the current and new buyers to attract you if there has been a long time, they visited your store. Advertisement could be a short reminder to your customers that your new launch is waiting for them. This will help increase the site traffic, increase visits to your site that will grow your business in the follower base. Advertisements do not only help in increasing traffic and sales but it makes your brand name more visible in the market and that now you have become one of the known stores in the market.
The best way to market your brand is by offering coupons and promotional deals on your products.This strategy can attract new customers. The process is super simple, when you setup your E-commerce brand you just have to contact some coupons providers' websites. They will charge a minimum amount of money when the customer comes in their website and copy the coupons then it redirects to your website. Many top clothing brands use this marketing trick like Shein, Forever 21, Cupshe and more. They simply provide their deals and coupons to these websites as Shein Coupons, deals, cashbacks or promo codes. In fact you'll get a great result in shopping holiday seasons like Black Friday or Christmas sales.
The fact behinds coupon marketing is there is the scientific study show a hormone that is directly related to love and happiness spikes when peoples receives a discount or cashback.
KEEP THE INVENTORY FULL
Never delay your inventories believing it's the end of the season and you won't be receiving any customers. However, you never know when there'll be a customer just entering your store to buy their favorite attire. If you keep on delaying on the basis that you won't be receiving any customers that are a complete loss to your business. Always keep the extra inventory in your warehouse to meet the customer's requirements at the last minute and add it into their good books. It only takes a single trial for the customers to add the brands in their bad experience books. Therefore, always keep the inventory to not disappoint your customers in their visits. Happy customers, happy sales.
BE UNIQUE IN YOUR DESIGNS
All the fabrics stores sell clothes. What are your specialties? How do you know that you will get the traffic when you are similar to your competitor? You need to bring some uniqueness into your designs that will attract customers and help you build more sales. Show up with different designs that are different from your competitors, new styles that will create new trends and new themes that will make more competition in the market. Uniqueness is one of the outstanding qualities a brand can grow every day. Otherwise, similar is everyone, what makes you stand out of the lane are your exclusives.
MAKE YOUR STORES LOOK INTERESTING
The moment a customer enters your store he makes up his mind is here to shop or to just look around. Your first impression must be the best so that customers do not leave without the checkout. To make sales you must make the customers. The loyal customers, who when thinking about refreshing their wardrobe your store must click into their mind. A man always wants to look good and other's get impressed by him. Just like that, dress your website with designs, pictures, details, easily accessible choices and reach effortless checkouts.
DRESS THE MANNEQUINS
Displaying your outfits into racks and putting them onto mannequins will give an entirely different look on to your store. Capture the most beautiful pictures of the mannequin. And add them to your website. This will create an idea about the design and style of the attire in the buyer's mind. They will imagine them into it and also a dress on a mannequin will be more obvious than packed into the racks. In online shopping, you don't have trial rooms, and size charts cannot decide the look a customer will have after buying the outfit. So it is a plus point that the outfit is shown on the body so they can easily make a choice.
EXHIBIT YOUR ATTIRES
Exhibitions happen to market your products to audiences. If you think you cannot make enough sales through the other strategies, then you should exhibit your store into the exhibitions on a good stage to create brand popularity and market your store. Connect yourself with the world outside the internet and tell them about the most unique designs you offer to your buyers. To buy your product in your required amount you also must be unique in your work and designs that is what will make you stand out of the competitor's line.
KNOW YOUR CUSTOMER'S CHOICE
Knowing your customers should be the initial thing to do when you are starting a business. Target your audience, know what class you are wanting to buy from you. Then focus on their taste and designs your customers will buy. What is their budget to decide your selling price? What are you dealing with to customize according to the changes in weather? Also, make research on how often the shop is open so that you can create your annual budget. Last but not least, know about your competitors. They can always catch on to your customers so make sure you are stepping into the market with something that will keep your customers sticking to you whenever they like to shop.
Author Bio:
Asjad Addy is the author of this article, He's is a passionate and enthusiastic content writer and digital marketing student. He's also a student of BSCS (Bachelor of Science in Computer Science) and pursuing his career as Writer. When he isn't glued to his computer screen, he plays cricket, learns new languages, and workout. He's currently working as a Freelance Writer at DiscountCodez.