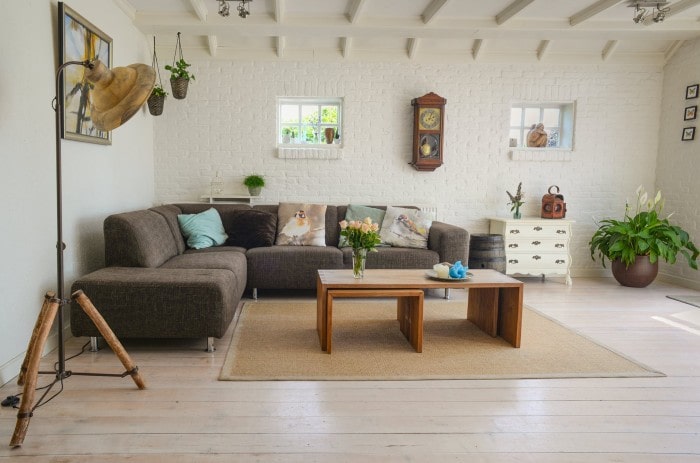 Real estate may be suitablefor long-term investing in several ways. If you have a piece of land that's just sitting idly, you can build a house on it and have the property rented out so that you have a guaranteed monthly income for as long as possible, since it fulfills a demand for living space.
You can then use that extra money toward other related investments, such as an asset protection plan, which will take care of the estate tax of your residential property.You can also make money out of your real estate investments by selling your existing residential property. As long as you keep in mind what factors add value to your home, you can aim for a profitable selling price for your property.
Here are some of the things you should consider:
Upgrade the basics
Go on a tour around your home, spending time in its most important areas like the living room, kitchen, bedrooms, and bathroom, to know where upgrades are needed.
You may want to start by repainting the walls with a new color or simply scrubbing it clean before applying the same paint color. If your flooring is already outdated, you may consider replacing the material with wood, tile, or natural stone to give it a new feel and look.
Update the furniture, cabinets, and appliances, too. You don't need to discard every single one of them for something new, nor do you need top-of-the-line upgrades. The general rule is to make key areas of your home look presentable without spending too much to achieve your goal.
Keep it well-maintained
A house that's high maintenance may scare off potential home buyers and decrease your expected returns. Although it's easier said than done, you can try to aim for low-cost cleaning or repair by making an inventory of all of your maintenance activities. This will allow you to see which areas around your home cost you a lot of time and money to keep in tip-top shape.
For example, hardwood flooring is quite hard to maintain, especially if you install it in moist-prone areas like the bathroom or laundry room. Better to go for easy-to-clean alternatives like tiles or concrete.
Make it eco-friendly
You can get the most value from a home that's both nature-friendly and efficient simply because it's good for the environment and for a sustainable way of life.
Solar panels are gaining traction these days, but if you're not quite ready for this kind of technology, there are a lot of energy-saving features that you can adapt around your home. Lighting and air-conditioning appliances come in a wide range of models to help you use the least amount of energy.
Add plants to prevent pests that aren't only annoying but are also health hazards. By going green, you can reduce your use of toxic pesticides or chemicals as plants have a natural scent that drives pesky bugs away.
Check your plumbing fixtures
A good plumbing system is an essential component of clean living, so regular checks and cleaning should be part of your routine. Prevent leaks by choosing kitchen and bathroom fixtures that don't easily rust, such as those made of brass or quality stainless steel.
To help control rust from damaging your plumbing fixtures, you can use a vinegar-and-baking-soda solution. This option isn't only effective at making your toilet, sink, or shower clean, but is also affordable since these two substances are commonly found in many homes.
Commercially sold cleaning products also help to keep rust at bay since they contain special ingredients that can remove stains, which may progress into rust later on.
Think about safety
Safety is always a primary concern for homeowners. You want your family to live in a secure environment, so make a habit of checking your home for any danger that may potentially damage your home or injure your loved ones. This is very important especially if there are kids in the family who like exploring things around the house.
Here's what to include in your home safety check:
There should be no loose wires on any electrical device or outlet.
Cords shouldn't run along the floor.
Avoid overloading your electrical system.
There should be proper ventilation around the house.
Install smoke detectors on every floor, and consider investing in a sprinkler system.
Keep a fire extinguisher and make sure all the adults in the household know how to use it.
Set up emergency exits to help with a fire or other disasters.
Maximize space
Making room for more space can enhance the value of your home. Aside from the comfort it brings, it also allows you to showcase your creativity and resourcefulness as you transform your home's existing spaces to accommodate other uses or needs.
For example, you can reserve a space in your garage as a storage area without getting in the way of parking your car. You can install shelves or cabinets on the wall to keep away small to medium items that would otherwise take considerable space in your already full storeroom.
Using foldable or modular furniture is also a great option, and nowadays, a lot of furniture stores are offering a generous line of space-saving products to help customers organize their limited space at home.
There are numerous steps you can take—from simple hacks to major renovations—to increase your home's value, make it conducive for living, and create wonderful memories of happy family life. 
If you're a homeowner – foundation cracks are problematic. But that doesn't mean your home is unsafe. So before getting worried, you need to understand if the crack is structural and non-structural cracks.