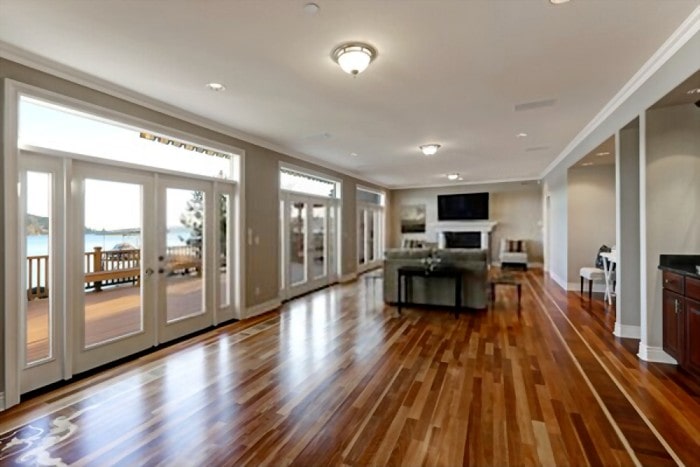 There are so many options out there today that inspire you to take the interior design into your own hands! Whether you choose a cool, modern style with white and grey accents, or a rustic, warm aesthetic that showcases your natural fibers and antiques, making sure that the decor you choose truly communicates the feeling you want in your home is of paramount importance.
If your home has hardwood flooring in the living spaces, you're in luck! Hardwood flooring is one of the most versatile assets you can have in your home. Depending on the finish, texture, and overall condition of your floors, you can create bring virtually any design to life that accents your hardwood flooring while showcasing your own personal style.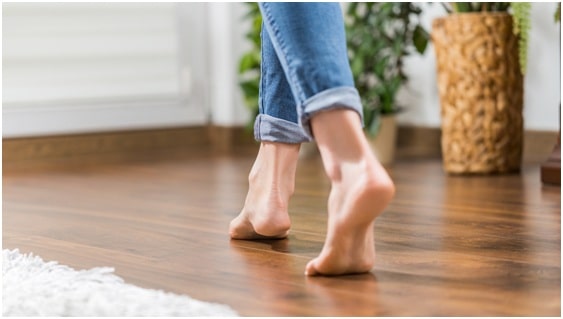 Natural hardwood flooring is one of the most glamorous elements used to accentuate a home's natural splendor. It can easily add classic style to the space, or a zesty modern flair – and they make the space more welcoming and "'livable", too. Hardwood floors bring a coolness and airiness to the space on summer afternoons, promoting naps and quiet conversations. And, they hold warmth and welcome in guests for entertaining by the fire in the winter.
When it comes to utilizing the hardwood flooring in your home for your decorating plans, the first step is to ensure that it's been properly cared for. And if it hasn't, you have options! There are experts available that are more than happy to share their knowledge on floor installation, care and maintenance, or even restoration if it has suffered water damage. It's also important to make sure that you incorporate a hardwood flooring care regimen into your household tasks, as well, to ensure that your floors stay beautiful for years to come.
Cleaning your hardwood floors with a soft cloth, minimizing water contact, can help keep spotting or staining from occurring. Natural products are always the best choice, and there are many available in today's market that allow you to take care of your flooring while maintaining peace of mind about the ingredients.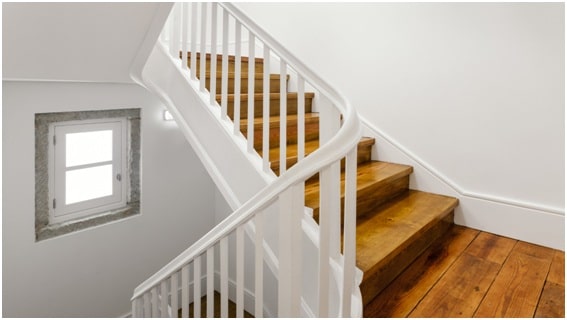 It's also helpful to decide on a color palette for your home that will express the energy you want to convey in your living space. Few elements are as important in a home as color, and it can make all the difference in your mood, productivity, and comfort in your living space. Many people like to utilize warm, energizing colors in "activity areas" like the kitchen, playroom or home office, while saving relaxing, meditative colors for "restful areas" like the bedroom, bathroom, and meditation room.
A good question to ask when choosing colors is: how do I want to feel when I enter the space? Cool colors, like blue and green, promote a feeling of calm, and space for thought. Warmer colors like pink or brown convey a nurturing feeling, and are perfect for cozy activities.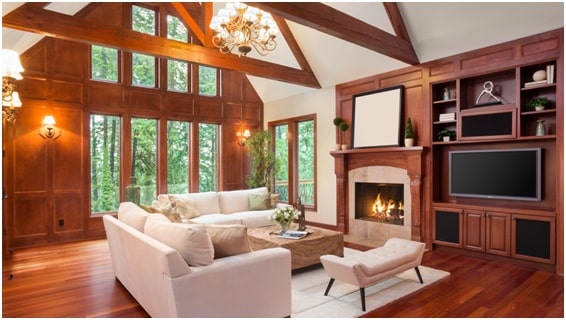 When it comes to choosing pieces of furniture that fit in with your theme, material and design are very important in creating that perfect "feeling" in your home. Consider wood quality, texture, and finish, and spend some time comparing the colors of your furniture with the stain of your hardwood flooring. A close match can bring a calming, monochromatic effect to the space, but contrast can be fun and energizing in it's own way!
Always ensure that felt pads are installed on your furniture before placing them in the space, as unprotected furniture corners, feet and edges can inflict damage upon your hardwood flooring. And if that's already occurred, there are many products and services available that can assist you in bringing your hardwood flooring back to its former glory.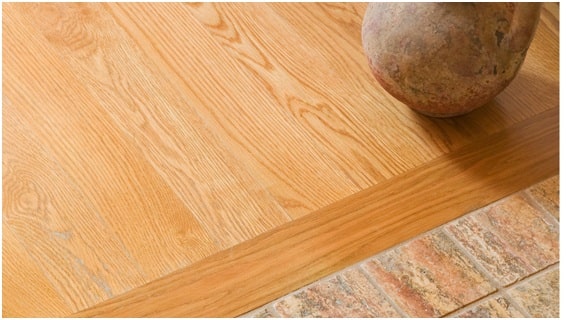 Finally, think about the textiles you're choosing to bring into your living space. Do you need durable textiles that don't require much special care, instead making the space hospitable to fun, carefree living with kids and pets? Or, are you planning to make it a space for entertaining, and want to incorporate woven silks and other exotic materials into the decor? These choices can greatly influence how comfortable you, your family, and your guests feel in utilizing the space.
Do you collect antiques, or stylish mementos from your travels? All of these pieces express your unique vision and personality, and as such are excellent additions to your decor to make the space feel like your own unique sanctuary.
At the end of the day, our homes are places for us to feel nourished. To connect and bond with the ones we love, to create, to meditate, and to hide away from the world when things get too intense "out there". And the good news is, you are free to create the perfect space for you to feel your best. Careful decor choices allow you to utilize the assets your home already has, like beautiful hardwood flooring, while incorporating pieces that tell the story of your life and your passions. It's up to you – now get to creating!