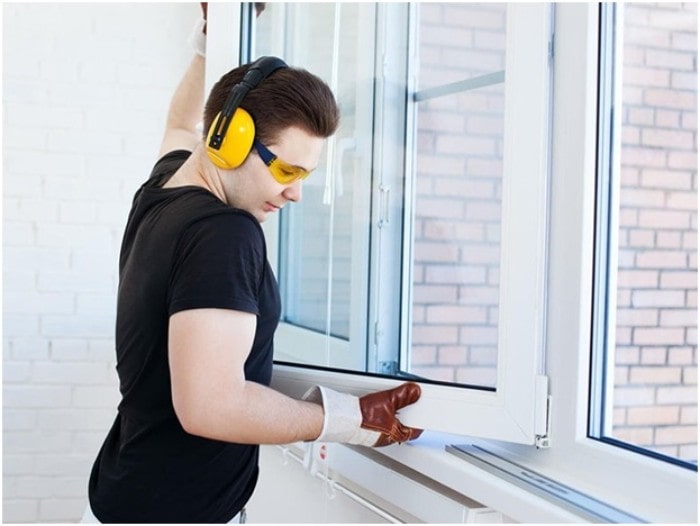 Whether your window glass has cracked, chipped, or has started to lose its color, the first thing that will come to your mind is; do I repair it or get the glass windows replaced at once.
In recent times, when a glass window broke, people used to repair it. Most DIY fanatics would undertake the glass repair project on their own. Whereas, others would choose to hire a professional.
Nowadays, people prefer to remove the damaged windows, trash them, and replace them with a new window.
Cost of Replacing A Window Glass
If you've started to get issues with your existing windows, since they have been installed for more than a decade or so, you always need to get them replaced at once. There is no doubt about the fact that getting the windows to replace will provide benefits such as:
Low Energy Cost
Reduction In Outside Noise
Easy Maintenance
Enhanced Curb Appeal
Increased Home Value
UV Protection
Did you know that the average cost of glass replacement for a double-paned window ranges from $275 to $700?
When is The Best Time to Replace Window Glass?
Below we've compiled a list of few common reasons to replace your window glass.
1: Broken Or Cracked Glass:
It doesn't matter whether the glass is chipped, cracked, has a hole in it, or there are a lot of scratches, such a problem should be addressed immediately.
2: Condensation:
Have you lately been noticing fog building up between the window panes? If yes, then this is a clear indication that there is condensation in the window and the window now needs to be replaced.
The seals of the window pane are no longer properly functioning. You should get them replaced as soon as possible or else you'll be witnessing water leaks.
3: Leaks:
If you've not addressed the condensation issue promptly, it will for sure start to leak. You'll start to notice a puddle of water on the floor near to the window. It doesn't matter if the leak is small, a little amount of water is enough to cause significant damage to the house.
4: Increase In Energy Bills:
Have you been getting insanely increased energy bills? Keep in mind that an old window will tend to increase the energy bills by 10-25%. This is the right time to invest in an energy-efficient window to eliminate such an issue for good.
5: Rotting Or Missing Drip Cap:
The drip cap of a window is the exterior shield that is on the top of the window. Repairing them is considered to be a DIY task. But, if the drip cap is rotten or is missing, you will have to get them replaced them asap.
6: Loose Exterior Casing
We all know that missing, cracked, or loosened exterior casings not only look unattractive but also will lead to window damage.
Window Replacement – Cost Consideration
1: Size Of Window:
When it comes to window replacement, there are a lot of things that will affect the overall cost of replacement. One of the most important factors that affect the cost is the size of the glass window. You can expect to pay a higher price if the size of the window is larger than the average windows.
2: Number Of Window Panes:
The more the panes, the higher the cost. Since the window has a lot of window panes, the cost of a window glass replacement will exponentially increase.
3: Glass Type:
As compare to low-e, triple, tempered, or argon-filled glass type you can expect to pay less for glazed glass windows.
How To Hire The Best Window Glass Replacement Company?
When it comes to hiring a company for window glass replacement, you should always properly vet and research before choosing the best one.
It doesn't matter whether you're hiring one of the best window glass replacement companies for the first time or have done it in the past too. Below we've outlined some of the tips that will help you in hiring the best one out of the rest every time.
Keep reading until the end to get the most out of it.
Get Reference And Referrals:
After you've shortlisted a few companies, now you need to request them to provide you with a reference for their recent customers.
Don't hesitate to give them a call and get their services attested.
Read Online Reviews:
With technology on the rise, a lot of companies have started to build their online presence. Since companies have developed their websites. You can now read online reviews of their customers. This will give you an insight of the workability of the company.
Check For Their Working Experience:
A company that has been in the industry for the past many years and has a good reputation is a clear indication that the window glass replacement contractor has served an ample number of people with satisfactory services.
Get Recommendations:
One of the best places to start your search for any company is word of mouth. You need to ask your close friends and family members to recommend a company that they have hired for window glass replacement projects. A person that cares about you will never let you hire a shoddy and inexperienced company.
Conclusion:
Always remember that the overall cost of repairing the glass of the window will be higher than getting them replaced. It is highly recommended that if the window glass is chipped, cracked, or has a lot of scratches, you should always consider getting it replaced ASAP.
Author Bio:
Alden Smith is a professional content writer & content marketer at storefront glass Replacement Company. Based in California, is an author and blogger with experience in encounter composing on various topics including but not limited to Home, Decor, Technology, Food, Marketing/Advertising, Travel, Lifestyle etc.