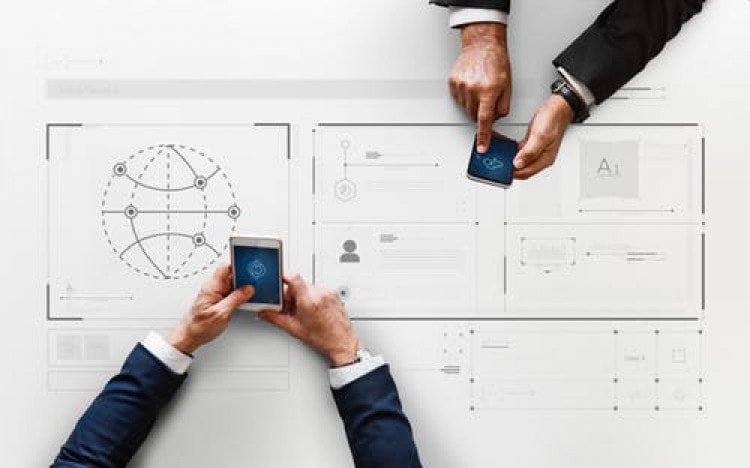 Although technology paved the way for a better way of life, its existence also comes with a few downsides. Cybercrimes such as data breaches, phishing, and ransomware are attacking users day by day. Even that gadget you hold in your hand, the smartphone, puts you at risk of getting your personal information stolen.
Knowing that even by simply using your mobile device you could expose yourself, it's a wise decision to take safety precautions. Here's what you should do to protect your data.
1. Update software
The most vital safety measure that a smartphone user can do is to keep the device operating system (OS) updated. When your manufacturer discovers OS vulnerabilities, they send out updates that contain patches to help your smartphone counter those flaws.
As soon as possible, install OS updates the moment they're available. Depending on your device, here are steps to take when updating your OS:
Apple
Go to Settings and select General.
Tap on Software Update and your iPhone will start checking for updates.
If you see that an update is available, choose Download and Install.
Android
Open Settings, then select About Phone.
Tap on System Updates.
If an update is available, select Restart and Install.
2. Set up passwords
Setting up passwords is crucial in keeping your personal information safe. You should make it a habit to only create hack-proof passwords that others can't guess so easily.
You may have already heard many times that a good password will need at least eight to nine characters, capital letters, and random symbols. To create solid, hard-to-hack passwords, consider doing the following:
Use unique phrases – A unique phrase like "iluvfreshmackerel" is an effective password as it doesn't contain confusing numbers, odd letters, or symbols. The key here is to create a long phrase which is meaningful to you. An ideal passphrase should be about 16 to 64 characters long, and may say something funny, sentimental, or simply have a personal meaning.
Add spelling mistakes – To make your password more secure, add deliberate spelling mistakes. Based on the previous example, you can replace some letters with numbers like "iluvfr3shm@ck3r3l".
Use a password manager – If you're like most people who have many different passwords, it may be impossible to remember them all. A solution for this is to make use of a password manager. Rather than remembering each one of your unique passwords, you simply have to remember one. Or, you can take the old route and keep track of your passwords in a notebook you keep in a personally accessible and secure place.
Your password variation will add another layer of complexity to your account. This will make it much harder for hackers to crack a password that's already difficult.
3. Track your device
Losing a smartphone can be quite terrifying especially if you have important data. With personal information stored in it, you wouldn't want your device getting into the wrong hands. If you, unfortunately, lose your phone, there are apps that can help you track your smartphone.
Apple
You can download a free app like Find My iPhone from the Apple Store. If you lose your smartphone, you can use another device and log into your Apple ID account and find out where your phone is. Being able to get your phone back is a great bonus, but the real saving grace here is to be able to wipe out the data in your phone completely.
Android
Download the free app Android Device Manager from Google Play Store. In the circumstance that you lose your phone, you can use another device to log into your Google account and see a map of where your lost phone is. This app also enables you to wipe out your phone data and reset your lock screen passcode.
4. Download trusted apps
Each time you download an app, you need to make sure that it's from a trusted source. Third party apps usually don't pass through rigid security checks compared to the apps you find in the Apple App Store and Google Play Store. This means, downloading a third party app can be dangerous as it can infect your smartphone with malware.
To avoid malicious apps, assess the following:
App developer – Checking the name of the app developer is significant. Most impersonator apps have different developer names compared to the actual one. Before you download an app, search online to find the original developer.
Reviews – Popular apps have many reviews from users in the app store. These reviews are helpful at revealing malicious or faulty apps. If you find any review saying that the app is malicious, do yourself a favor and don't download it.
5. Turn off app notifications
There are certain apps that will constantly send notifications that pop-up on your lock screen. Some of them actually give away your personal information to anyone who's within view of your phone.
For instance, think about your messenger app. If you're having a private conversation and someone sends you a message, it can appear right on your lock screen for anybody to see.
If you don't want others to see private conversations, you have these option to turn off notifications for any app.
Apple
Go to Settings then scroll down to find the app you want notifications turned off.
Tap on the app then select Notifications.
On Allow Notifications, slide the toggle to the left.
Android
Open your phone's Settings then tap Notifications.
Tap on a particular app then turn off Allow Notifications.
Keep hackers out of your smartphone
In the blink of an eye, you can have your phone stolen and have a thief access all your sensitive data. It's imperative that you make it difficult for criminals to get into your personal information by applying the safety tips above.
AUTHOR BIO
Al-moottil P Antony is a C-Suite Executive Support Professional for Zain, a leading mobile and data services operator with a commercial footprint in 8 Middle Eastern and African countries.