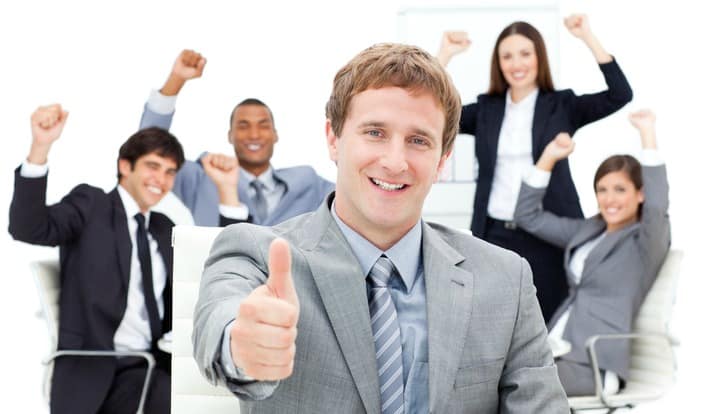 We all know that there are the numbers to meet and metrics to follow in the sales department. But what does it really take to successfully manage a sales team aside from picking the right cold calling software solutions?
The better you do your job as a manager, the more productive your team becomes. Let's focus on some actionable tips. Keep reading!
1. Organize the workflow of your team
I'm not talking about CRM here. It's an integral element of sales where agents store all the customer-related information, keep notes and other details of their work. It helps them stay organized on a deal level. However, it does nothing to your team on a strategic level.
Closing deals is great, but what are your company's objectives? What mission does your business pursue? It's essential that everyone in the sales department is on the same page and that you're all working towards achieving a common goal. Otherwise, your sales reps will be closing deals for the sake of closing (not to be mistaken for trying hard to close as many deals as they can, more like "ok today I closed one prospect, that's a wrap, ladies and gentlemen").
Some sales teams implement Scrum. It's an agile approach to organization of a workflow that used to be a prerogative of IT and project management, but now it gradually penetrates other spheres, including marketing and sales. Scrum helps to ensure an alignment in the work of the whole team, allows to quickly test hypotheses and achieve results. The workflow is divided into fixed "sprints". Scrum is a great way to make everyone accountable for achieving the goals planned for every sprint, and stay flexible and adaptable to changes at the same time.
2. Give your sales some freedom
You need to have some basic rules at the workplace, but you shouldn't micromanage. Set the goals, make sure everybody knows the expectations, remove possible obstacles and back off. Give your people some autonomy because frankly, nobody likes to work under surveillance. Let your team do their job and don't give advice unless you're asked. Most people are way more efficient when given some space.
3. Don't forget one-on-ones
Individual meetings with each member of your team are essential for a couple of reasons. They improve manager/employee relationship, help a manager develop a complete picture of what's going on in the team, and promote mutual feedback (which is a great takeout for both manager and employees). Speaking of which, feedback on calls is paramount.
4. Give feedback on calls 
The best way to make your team more productive is to focus on the performance of every single sales rep. Each feedback is basically a skill development session. Individual sales reps get to improve their expertise through the experience of their managers and colleagues. Constructive feedback enables sales agent to implement the best practices in closing potential clients. It also helps sales improve their behaviour so that they wouldn't lose prospects due to unprofessional actions.
Your job as a manager is to praise rock stars of the department, coach less experienced agents, and casually join their calls at least once a month. This will keep your people sharp between the ears. Be consistent in your efforts. Make sure that you regularly provide a valuable and actionable feedback. It's extremely important if you want to guide your team in the right direction.    
5. Foster communication within the team
It's not only about providing a feedback but also about receiving one. Encourage your people to share their opinion about everything that's going on in your department, from how they feel about your management style to what they think about the sales goals for the next quarter. Be open to fresh ideas and suggestions. Everyone in the team has a potential to come up with something brilliant. Your task is not to miss it.
6. Be there for your team
The workday of a sales rep is very different from a typical nine-to-five because it depends upon the availability of prospects. However, difficult situations happen all the time. I'm not saying that you have to spend 14 hours at the office every day. We all have lives to live. But it would be great if you could stay online for a couple hours after your day at work is over. It's very important to foster mutual support at the workplace, and being there for your coworkers when they need you the most is going to make it happen.
Such attitude not only motivates your coworkers but also helps you prevent employee burnout. By spending more time communicating with your team, you'll be able to notice first signs of exhaustion and help that person deal with it later during your next one-on-one.
7. Praise and motivate
People want to be acknowledged for their achievements, they need to know that they are valued and that their contribution matters. Otherwise, they lose the desire to try harder. Reward your sales reps for outstanding achievements and praise them for little things. Words like "well done", "good job", "thank you" – make sure you use them more often. Recognition is the key.