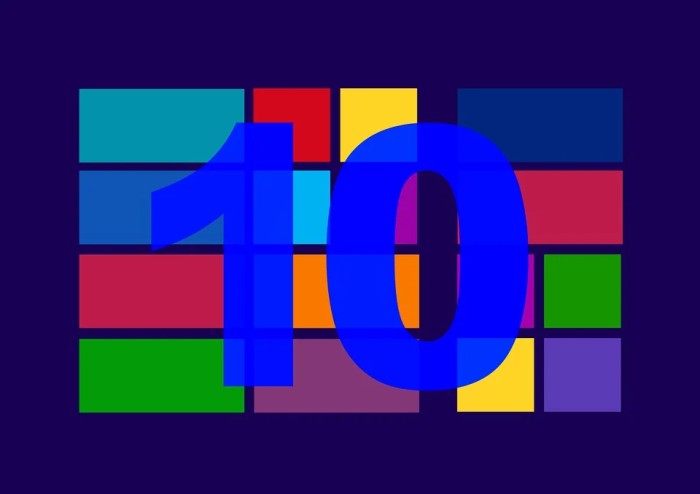 Lagging……one of the most annoying things a computer can do is to start lagging in its performance. We all love our machines and quite adore them too. But when they start dropping in performance and speed, it can be very frustrating. Especially if we are trying to work. And there can be multiple reasons why a computer can slow down. It can due to lack of memory, storage space, processing speed, too much clutter caused by the overpopulation of the unnecessary apps and files, presence of malwares, adwares, spywares, too much cache, log entries, wrongly installed drivers, etc. There are just too many reasons and more are the ways in which you can troubleshoot them. But not everyone can be a tech guru so trying to solve the way through is not a feasible option for all. To help in this situation, software companies decided to start a series of programs, known as system optimizers. But now the market is flooded with such software and they all claim to work just fine. But finding the best PC optimizers is like finding a needle in a hay.
Don't worry, you won't have to jump in and try them all. We have done that for you and here is a list of best PC optimizers you can refer to. Have a look.
Best PC Optimizers
Advanced System Optimizer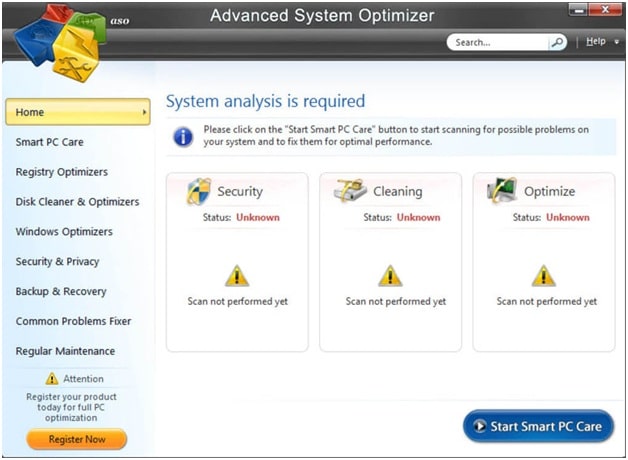 As a skilled all rounder player in a team, Advanced System Optimizer has all the features needed for effective optimization of a PC. It is the best and one of the most popular utility tools which has been in the market for a long time now. Many of these features are not supported by a single app and users had to download 2-3 apps to fully troubleshoot all his issues. But with Advanced System Optimizer, the game has changed. Now you can
Wipe out the clutter of your Computer,
Enhance the performance,
And, Provide security to your precious data with this single tool.
It has fully packed arsenals of tools to help you do your job. You can start and maintain your system with it's one click scan, prevent crashes, repair necessary and delete unnecessary registry files, fix drivers which may be outdated or installed incorrectly, improve processing speed, optimize your storage by decluttering junk files and apps, scan and kick out duplicate files, and much more. There is so much more you can do with it. Just features may take a whole article.
AVG TuneUp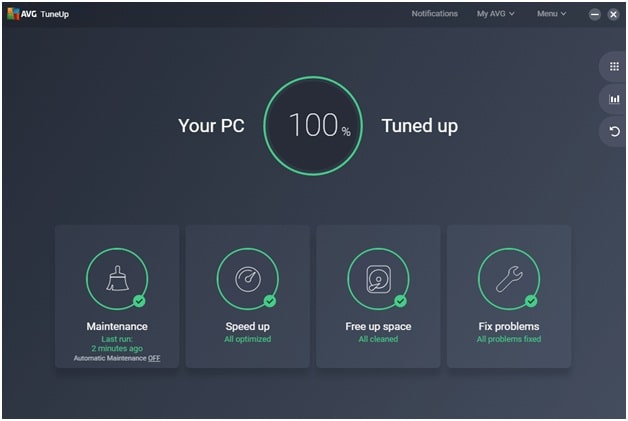 You must have heard of the company AVG, right? The famous antivirus company felt the need to expand its business and so they did. Apart from detecting and killing malwares of computers around the world, AVG also started system optimizing after creating a rockstrong goodwill in the software market. With AVG TuneUp utility tool you can put your inactive and unnecessary apps into sleep mode so that they stop eating up your memory and also the performance. Not only cleaning but it can also update all your programs with a single click. It also plays a very crucial role if you don't have an idea how to update drivers. It comes in multiple languages for easy operation.
iObit Advanced SystemCare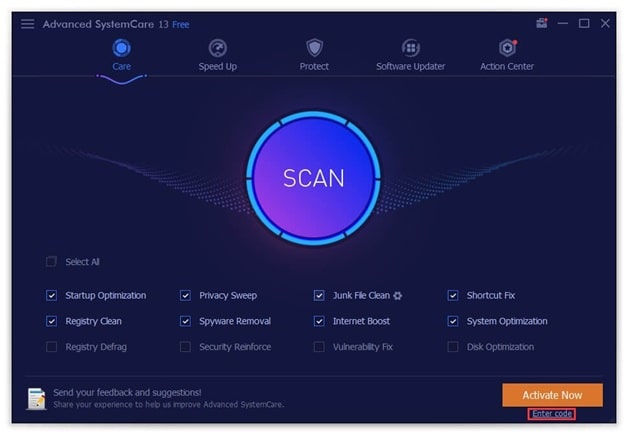 If you want a software that does all the work for you, iObit Advanced SystemCare is not a bad tool too. Simple and intuitive user interface makes the operation easier and you can actually clean your pc in a relatively short time. This utility tool can even fix common bug errors and offers real time protection and monitoring so that no app can sneak in and release malwares.
If you are facing issues with internet browsing and the browser, too much cache can be the reason. Advanced SystemCare can even clear out browsing history, cache, and make your surfing experience smoother.
AShampooWinOptimizer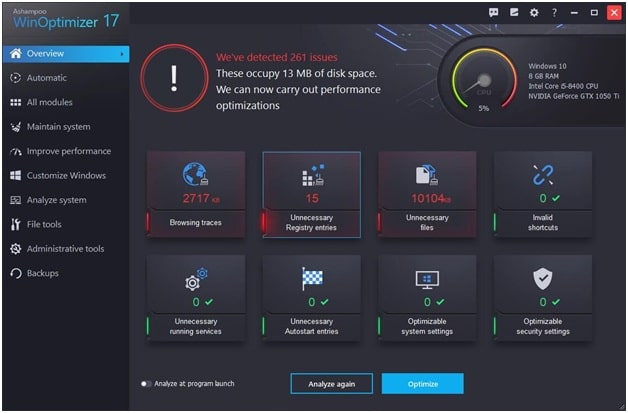 Whenever you install or uninstall a program, registry logs are generated. Though they are small in size but over time, can take up a lot of space, making your storage look filled. This utility tool can clear out unnecessary registry logs and can even fix errors if there are any. It has lots of other features as well like detecting and deleting junk files, all round optimization with a single click, reduce boot up time by disabling useless apps, cache and browser cleaner for faster browsing, font manager, processing enhancement, online protection though erasing traces to avoid tracking by hackers, startup tuner and much more. AShampooWinOptimizer really worked hard in designing this app.
CCleaner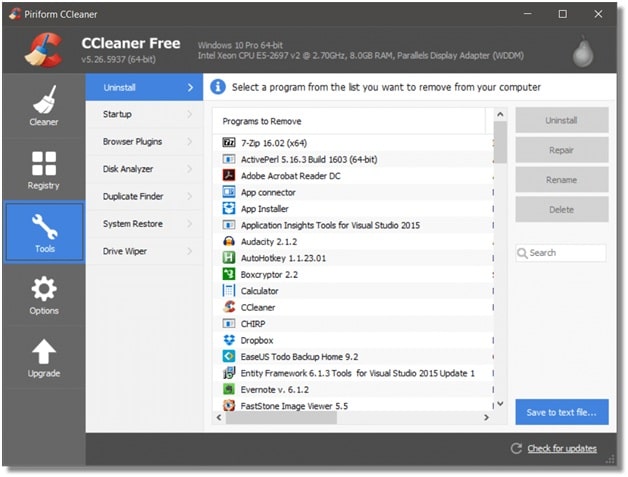 It is the most popular and widely used utility tool and I am pretty sure you must have used it or atleast heard about it. Like all the other apps in the list, it is also quite powerful and filled with modules, tools and features. Waiting to gobble up all the problems your system has in store. Now you won't have to open up the command prompt again and again to clear up DNS cache, CCleaner can do that easily. It can also schedule the scan in case you want it in near future. Quite handy, right?
CCleaner has a free and a paid version. You can try the free version before you go ahead and purchase the full one. The premium version, however, offers real time monitoring of the system's overall health, memory usage, deep clean and even a dedicated customer support to guide you through problems.
So these were some of the best PC optimizers that I wanted to share with you. Taking care of a computer can be quite hard and even risky if you don't have the proper guidance. The complexity of programming grows everyday and so does the chances of bugs and flaws. These apps update regularly to keep themselves up to date with all the latest changes and advancements.
Hope it helps!
Author Bio:
Janny Thomas is a technical content writer. As from being a capable engineer, her technical knowledge and expertise in research, blended with an intimate passion to write made her love her profession to the core. She is an avid reader and had written to many blogs on list of best pc optimizer, driver updater software etc.. She Always love to write on social media, apps and software.