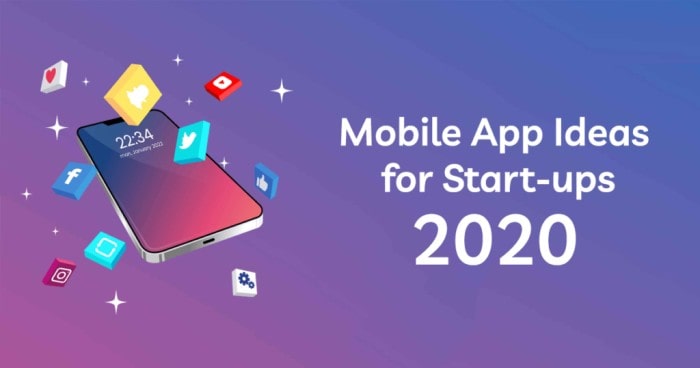 On-demand mobile apps have brought radical changes in our lifestyle by introducing comfort and convenience. Startups, SMEs, and large companies can leverage the benefits of on-demand apps while offering customers an improved experience. In today's technology-driven age, people want services and products at their doorstep after a hassle-free online booking. Also, as the world battles against coronavirus, people prefer to stay at home and wish to fulfill their needs by making orders online.
Here, on-demand apps can make all the difference irrespective of the size and nature of business. Simply put, on-demand apps can make the life of business owners and customers easier. Talking about the startups, they can easily expand the business by increasing the reach of their products or services using on-demand apps.  The growing popularity of on-demand apps has opened the doors of many opportunities for startups. Think of Uber and Grubhub. They were promising startups and the on-demand app concept has made them highly successful.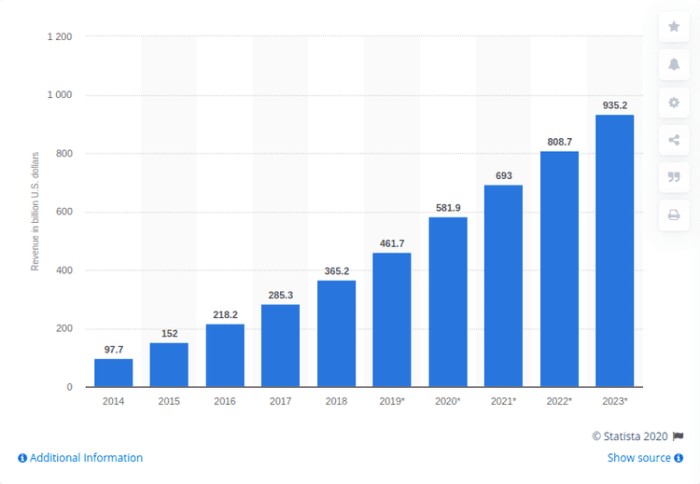 Today, the scope of on-demand app development is greatly increased and many startups want to take a piece of the pie. As per the Statista report, the revenue of mobile apps is expected to reach $935 billion by 2023. The on-demand apps will play a vital role in achieving this target, and in this corona age, we experience the usefulness and capability of on-demand apps. Let's see how startups can survive and thrive by implementing some of the powerful on-demand app ideas.
Top Five On-demand App Ideas that Startups should Consider in 2020
On-demand Taxi Booking App
Indeed, this is the first and foremost option to consider. Though we have big guns like Uber and Lyft, the transportation sector is still wide open for startups. In this fast-paced world, people always tend to explore more convenient means of private transport, and this trend paves the way for new players in this domain. As a startup, you can either go for an Uber clone app or develop an on-demand taxi app for your business from scratch. If you want to generate revenue soon while spending less money on the development cost, then the Uber clone should be your option.
All you need to provide a seamless, pocket-friendly, and easy way to travel from one place to another to make your on-demand cab booking app successful. It is better to add advanced features to give your app users more comfort and security.
On-demand Health and Fitness App
People have become more health-conscious in this corona age. You can come up with a seamlessly-performing fitness app. The on-demand health and fitness app can keep users fit and active. It can act as a motivator and trainer for the users. On one hand, such apps can help users maintain their daily workouts and other fitness activities, and on the other hand, they monitor the user's health. Some advanced and feature-rich apps also help the users by providing them useful tips and advice to consult the doctor if necessary.
Health and fitness app has a bright future. You can also collaborate with self-grooming services at the local level to make your fitness app successful.
On-demand Grocery and Food Delivery App
People are forced to stay at home in this corona age. However, this situation has exponentially increased the number of downloads of food and grocery apps. People tend to give orders for groceries and food items online to avoid going out in containment areas or crowded places. As a result, on-demand grocery apps and food delivery apps gain popularity swiftly across the world. The food delivery app development is thriving because many startups and established restaurants have brought feature-rich apps for offering online order and home delivery of food. UberEats, Zomato, and GrubHub rule the food delivery,  Walmart Grocery and Instacart have captured the grocery delivery market. But still, startups can gain ground swiftly if they come up with a seamlessly-performing and user-friendly on-demand food delivery apps.
On-demand Learning App
Online education has become a new norm in this pandemic period. The on-demand learning app can make online education easier and more interesting for kids. Young students can learn all necessary subjects online using an on-demand learning app. With real-time interaction and excellent experience, this app can be the best virtual tutor. Advancements in emerging technologies including AR, VR, and AI can provide an immersive experience and make education more interesting. The on-demand learning app can be used for corporate training as well. Startups can get contracts from big companies for arranging online training for their remotely working employees. Simply put, an on-demand learning app can provide the easiest way to teach anything.
On-demand Lifestyle App 
We live in a trendy world where fashion trends keep on changing. On-demand fashion and lifestyle apps focus on the latest trends in fashion, smartphones, and gadgets to attract a young audience. People just love online shopping, and the lifestyle app can make their shopping experience richer by offering the most modern gadgets, clothes, and smartphones. Startups can consider this option to gain popularity in the short term through a user-friendly app. The app users, on the other hand, can get the latest products at their doorsteps by using fingertips.
Concluding Remarks
Here we have covered the top five industry sectors- transportation, healthcare, hospitality, education, and utility. All these sectors witness ever-increasing demands of users, and therefore, on-demand apps based on these sectors will thrive for a long time. If you own a startup or want to make the most of a thriving on-demand economy, then these ideas can certainly help you out. However, it is better to consult a reputed app development company with your idea before making a move in the growing mobile app domain.
Author Bio

Jamie Joyner is a content cum digital marketer at Solution Analysts, a leading android app development company She is an avid reader and likes to remain updated for technological advancements in the domains of web, mobility, IoT, and emerging technologies. Her articles are informative and interesting at the same time as he expresses insightful thoughts clearly.