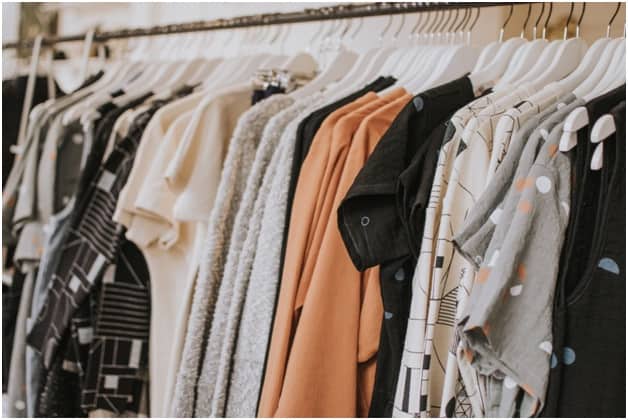 Everyone has new clothes for every season, and soon closets become stuffed with new coats for winter, sundresses for summer and other items. However, closets can't be stuffed and also be organized, so something has to go.
Most people don't need to sort through ten spring garments to find their one winter coat, so the first thing to do is organize your clothes by the season you are in. Once that's done, the amount of space that's left over will be shocking.
Organize via season and style
Start by removing all the non-seasonal items from the closet. If it doesn't make sense to wear with the weather outside, then it goes out. While keeping some 'year-round pieces' such as a light jacket, shoes, or more casual attire is okay to deal with abrupt changes in the weather, if the clothing is designed for a specific time of year, get it out.
Then take a look at styles and further organize the items to match this year's trends. If orange or low-cut jeans are in, then feel free to keep them.
Look at the extra clothes
Then take a look at all the clothes that have been removed from the closet and analyze them. When the weather or season shifts, ensure that the items are things that will be worn. If they aren't something that you would wear or they don't fit, then place them in a giveaway or throw away pile.
If they are still fashionable, then keep them around and maybe make a list of new items that can be bought to complement them.
Put everything back
Finally, all the in-season items will need to be put back in the closet. Feel free to experiment here and organize by style, outfit choice, color, or any other criteria you can imagine. As long as the items can be easily seen and grabbed, then the organization is all good.
For storing all of the non-seasonal items, you might store them in a separate closet, in the garage, or you could even find a storage. A well-maintained storage unit is a great place to keep your out-of-season clothes safely stashed away. Then when the new seasons and styles start to creep into your life, you can access the stored items and easily switch things out.
Use the extra space!
Maybe the extra space in your seasonal closet will be used for shoe storage, a place to put knickknacks and other valuable items, or just a spot to store the vacuum cleaner. But since you've put so much effort into organizing your closet, it's almost a reward to use the extra space for something fun. Maybe even going on a shopping spree and filling up that space!
By keeping the process for clearing and then restocking your closet simple and seasonal, you'll be able to get dressed faster, spend less time in your closet, and instead get out into the world and experience the full season and all it has to offer!