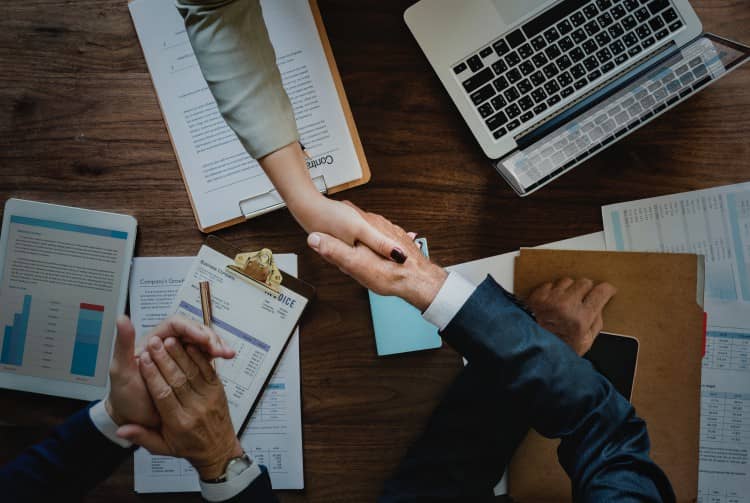 When it comes to marketing your brand, the digital medium is one space you cannot ignore. Apart from merely posting and replying to customers on social media, it has become imperative to invest time, money and effort in carrying out digital marketing campaigns to not only reach maximum people but the relevant ones too, in the most cost-effective manner. Now, this calls for the experts in the field – digital marketing agencies.
So, if you're just starting off your business and are on the lookout fora new agency, understand that your digital marketing results will rely heavily on the agency you opt for so make sure you take an informed decision.
Getting marketing agencies onboard is all about building a strong partnership. For a successful collaboration, both the parties need to work towards a common goal, be aligned in expectations and have consistent, clear communication.Here are 5 tips for picking the best digital marketing agency for your brand–
Establish Objectives
Digital marketing agency services include search engine optimization, content marketing, social media marketing, mobile marketing, e-mail marketing and lots more. Before you start your hunt, you need to be clear about your company's objectives behind hiring a digital marketing agency – is it to optimize conversion rates, spread awareness on social media or increase brand visibility online?
Outlining your company's digital marketing needs will help you shortlist the agencies and establish a budget for the same. You need to be sure of your expectations in order to communicate it clearly to the prospects and accordingly assess their strengths and weaknesses.
Do Background Research
Entering into a partnership with a digital marketing agency is a big investment so make sure you dive deep and carry out an extensive background research on them.
While reviewing agency's past works is a no-brainer, what's important is knowing what to seek while assessing their portfolio. Check the work they have done for brands in the past and ask for results. It does not matter if they have worked on the best brands, they need to be able to derive quality results.
Spend a good amount of time on their website and social media pages to read client testimonials and keep a note of their versatility. It is also a good idea to do a reference check and speak to their past and existing clients to get a better understanding of how they work.
Understand their Competencies
There are different kinds of agencies in the market. While some are large agencies who claim to offer every kind of digital marketing service, there are other boutique ones who 'specialize' in select services. Basis your marketing objective, you need to ensure your needs are in line with their core competencies.
For instance, a large agency might promise to take care of all your needs but what if what you really need is an agency that specializes in social media marketing campaigns, does it make sense to hire a generalist or would you rather go for a specialist?
Hence, if social media marketing is your goal, make sure you only assess shortlisted agencies for that function instead of getting carried away by the other frills. Ultimately, their expertise and past experience needs to reflect your end goal. Nothing else matters.
Meet Face to Face
Yes, you can conduct meetings over Skype or exchange e-mails, but nothing beats a face-to-face discussion. Having in-person meetings really gives you a sense of how the agency works and helps you get to know the team better. Apart from their technical expertise, you need to also see how passionate, friendly and open to feedback they are because you need to enjoy a good working relationship with them.
Insist on meeting your main point of contact from the client servicing team as it is them who you will be dealing with on an everyday basis. If possible, opt for a local agency so you can have regular face-to-face meetings in order to improve efficiency and tackle loopholes faster once you start working together.
Assign a Small Task
During the pitching phase, everyone promises the moon but what you need to assess is if the agency can live up to its tall claims. Give them a small assignment and see how they fare. It can be something as simple as chalking out a digital marketing plan for your next campaign or sharing their thoughts on your website. This will give you a fair idea on their skills and approach.
Hiring a digital marketing agency is a critical decision and you need to be really convinced about it so don't be afraid to ask questions and take your own sweet time to come to a consensus. The idea is to not go for a 'cheap' agency but one that gives you the best value for the price you pay.
Author Bio:
Adela Belin is the Head of Digital Marketing at Writers Per Hour She creates content surrounding marketing with a focus on social media and digital marketing.