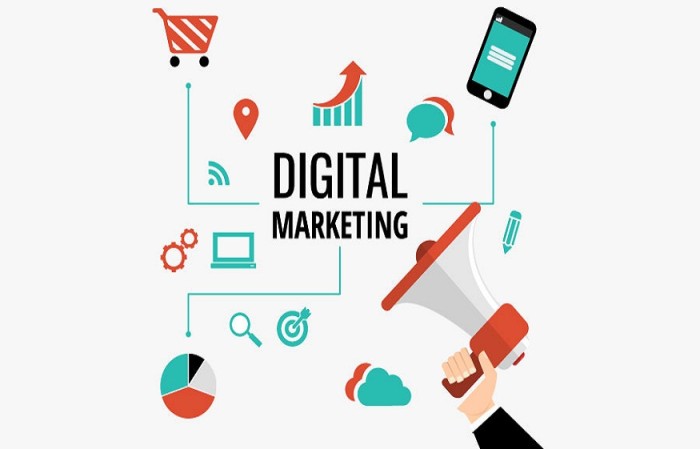 With technological advancement, we have many tools that make our lives a lot easier. Every sector is now reaping the benefits as technologies like AI, automation, and machine learning are ever-growing. So, when the footprint of the technology is in all areas, how can it be far from the marketing industry? That's why digital marketing has boomed over the years and taken the front seat to drive businesses to their new heights.
Traditional marketing strategies are important for every business. During the digital marketing era, online marketing services rightfully stand on the pedestal over traditional marketing services. So, when it comes to lead generation strategies, businesses lean towards utilizing the digital marketing world. Over the years, businesses have generated leads with the help of digital space in various ways. However, the trends of lead generation are ever-changing. So, let's see what strategies businesses have to follow for lead generation in 2021:
Buyer Intent Data for Personalized Outreach
With buyer intent data, you get an insight into buying cycle of companies and people. It gives you the bird's eye view into understanding the movements of your prospects. The sales process gets supercharged with buyer intent data. It will help you to personalize the outreach efforts.
If you have a website, you might see that a company has visited it many times for a few weeks now. And they visited a page with enterprising. Maybe they have visited the pricing page of your service and then checked the enterprise tips. There's a huge chance that it's an enterprise company and your products are interesting to them. Your sales team can take the information and build a personalized outreach model.
Alignment Between Marketing And Sales
So, what attributes to the revenue loss that could otherwise witness profit? It's the lack of focus in creating alignment between the marketing and sales team. Recently, SuperOffice had witnessed 34% growth in their revenue when they brought alignment between the marketing and sales team.
But how does it impact lead generation? It helps more than we often pay attention to. Higher lead quality is what the sales team looks from marketing. When the sales and marketing team have better communication, it aligns their understanding. As they look into similar metrics, they understand what challenges other team faces. With alignment in marketing and sales, your customers become, and hence revenue shoots up.
Improvement In Customer Retention with Customer-Focused Marketing
For years, companies like Zappos have been using customer-focused marketing. It allows businesses to focus on customer's wants and requirements over various other things. Though it is not new, businesses are showing more interest in the concept. After all, the competition is huge, and it's one clever tactic to utilize the internet.
On average, an online user sees almost 5,000 ads every day from YouTube, Facebook, Instagram, email, and various websites. Also, you will find some friends and colleagues who are also giving ads for their favorite brand. Therefore, the lead-generation happens by word of mouth like in old times but utilizing the internet. As ads are now more target-oriented and Account-based, it reaches the right prospects instead of everyone. When a brand focuses on its customer needs, it will dedicate its time to collect the right leads than running after numbers. In 2021 and the coming years, personalized marketing will be a must-have strategy to look into. Before hiring the digital marketing agency, please do a thorough review of their services.
Video Sells Are Great
Video sales have long dissolved the radio sales. But will it dissolve the power of blog posts? Experts have predicted that 2022 will witness that video contents are reigning with 82% internet traffic. We are not talking about cute or informative videos; we are talking about generating leads with video content.
Marketers have already started video marketing for increasing engagement, providing detailed product demonstrations, and share testimonials. And it is evident that people will consume even more videos than in its current state. So, the sales industry is very aware and knows how to leverage the video marketing platform.
To build a personal brand, send personalized sales follow-up, and connect with more prospects-videos can be a great medium. When you combine the lack of in-person meetings with growth in video consumption, it becomes success recipe for lead generation. The efficacy of lead forms and landing pages can surely increase with videos.
Automation Rules The Market
Previously lead generation was a completely formulaic process. It required any type of downloadable resource, creation of email funnel, and then the best leads would make it to the sales team. However, as automation is becoming the new normal, it is giving the lead generation efforts new heights.
Many of the lead generation processes now can be automated, and 2020 saw its implementation on a bigger scale. But which tasks should be automated and which should be left from automation. Salespeople who are really good at their work can leverage automation for tasks that are easy to automate. It will allow them to focus on high-value tasks like listening to prospects with more intent and curiosity. No chatbots can build interpersonal relations and trust with the prospects like a good sales rep. Building camaraderie is one of the valuable instruments that automation can't offer. Few ways that you can leverage automation for lead generation in your business:
Now, we have seen that AI-powered chatbots are answering the questions of customers. So, why not leverage its power to share resources, and search for leads? We can get valuable information from prospects by asking for pain points, job title, and the company they work for via these chatbots.
Soon, entering data into CRM manually may be a thing of history. Through integrations, online marketing services can push the leads into your CRM. Also, the leads can be assigned to the salesperson too. It means the salesperson can focus more on closing the deal instead of generating leads.
With automation, you can nurture leads through the right strategies. Strategies like email drip campaigns and retargeting are here to make the lead generation process easy.
The automation industry is rapidly progressing. Till the end of 2021, we can expect that the industry will worth more than $83 billion U.S. dollars. If you haven't implemented automation for lead generation, you would want to get on board now. Why not hire digital marketing agency to take care of the marketing part? It will allow you to focus on other aspects of your business.
Author Bio :
Robert Williams is an Digital Marketing Manager at SEO Company Experts. He is passionate about his job and always love to share content on SEO Content Marketing, PPC  Services, Digital Marketing, Branding & Online Marketing for All kind of Industry.