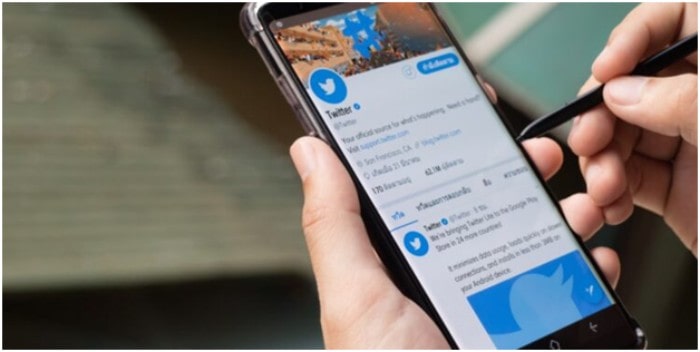 No matter how savvy a marketer is, Twitter still seems like a complicated social media marketing platform.
It is not just about a tweet anymore; it has become a powerful space for marketing as it is thought-provoking and lets the brands interact with the audience in real-time.
So, to create a bang on any social media platform, the marketing effort needs to be bang-on. Twitter is no exception. It has hundreds of monthly active users, and brands need to curate a smart, strategic plan to stand out and keep the audience engaged.
So, if you are wondering what would be the best ways to market your business and derive the best out of your Twitter marketing goals, read on.
How can You Use Twitter for Marketing?
When you think of marketing your business on Twitter, what crosses your mind in the first place, Tweeting? But is that all that you need to market your business on Twitter?
Well, you do need a lot of content for sure. But, you also need to plan around some strategies that you can employ and get maximum results.
#1 Conduct Audit Of Your Twitter Account
Suppose you are already using a Twitter account and haven't been able to get results from Twitter marketing. In that case, you must do an in-depth analysis of your Twitter account via Twitter analytics and Twitter analytics tools.
Doing this can help in analyzing your hashtag performance, tweet performance, and audience. You can also understand your tweet's best and worst performance and maximize on the ones performing well. Focus then should be laid on what kind of content is liked by the audience, generate more of it, and maximize the reach and engagement on the tweet.
#2 Voice Out Your Authentic Personality
There is no doubt that the audience has a clear stand for authentic brands and voice out their opinions keeping their authenticity intact. It is fascinating to jump on the trends now and then, but it might affect the brand's thought process.
While Tweeting can get casual compared to other social media platforms like LinkedIn, brands need to stay consistent and real while participating in a subject.
There is no doubt that a voice is important to keep the audience entertained, but jumping onto the trends just to stay relevant isn't an idea that you want to cater to.
#3 Embed Twitter Feed On Your Website
Embedding Twitter feeds on your website can help you fetch more attention from the audience, gather engagement, build trust and the image of your brand. You can do so by using social media aggregator tools, which allow you to collect, curate, moderate, customize and display your content on your website, at live events, and in digital signage.
Use it to display UGC, real-time updates of what is happening with the brand, on-going offers, etc. Doing so will help you increase the traffic on your website, generate more conversions, and positively impact your Twitter marketing efforts.
#4 Twitter Ads
Organic reach is great but running paid ads on Twitter is a viable option when it comes to trying for a better reach.
Ads make you more discoverable to the audience, even without adding any hashtag or mention. You can run ads for a month or for as long as you feel there is a need. Audiences interact with the promoted tweets just as the way they interact with the organic tweet. They might get encouraged to go to the brand's website and initiate an interaction.
#5 Twitter Lists
Twitter list, you can use to filter out information. It can be used to bring people together based on a similar function, attribute, or curiosity.
Say suppose you are a lifestyle space, and you want to create a list of all the musicians that come to your place for events so that you can monitor their tweets and interact with them when in the run-up to the event.
These lists can be kept private or public and share with other users to attract them to your profile.
#6 Use Hashtags
Hashtags are a great way to get more engagement. Adding hashtags allows you to get exposed to a new set of audiences who might be interested to see what you have to say.
Some brands generate a branded hashtag following a specific campaign; this encourages them to participate, create and share content following the campaign. This results in having a better reach, engagement, and user interest.
#7 Get Hooked With Your Audience
Social media platforms are all about creating a two-way communication channel with your audience, which can only happen when the created content engages them.
Moreover, if someone from your audience makes a repost or mentions your brand, generating a response to that tweet in a limited time frame is the essence of creating an impression. Similarly, if a user shoots a query, solving that query as quickly as possible becomes note-worthy.
#8 Set Measurable Goals & Monitor Them
To keep your plan on track, setting measurable goals is important. In place of publishing a tweet and wishing for it to do well, setting up a strategic and objective goal should be prioritized.
These goals should be robust enough to take care of your business's overall marketing goal, including working on the engagement to build awareness, generating leads, increasing traffic to the website, building loyalty, and networking with influencers.
Goal setting by itself just not enough; monitoring their performance is also important. After doing the analysis, you can better understand what needs a tweak and what can be kept up.
Over To You
Twitter is one of the most controversial and engaging platforms, and needs the right kind of strategy to be adopted to stay on top of the trend.
Formulate your strategy around these marketing tips to derive the best out of your efforts made at Twitter marketing.