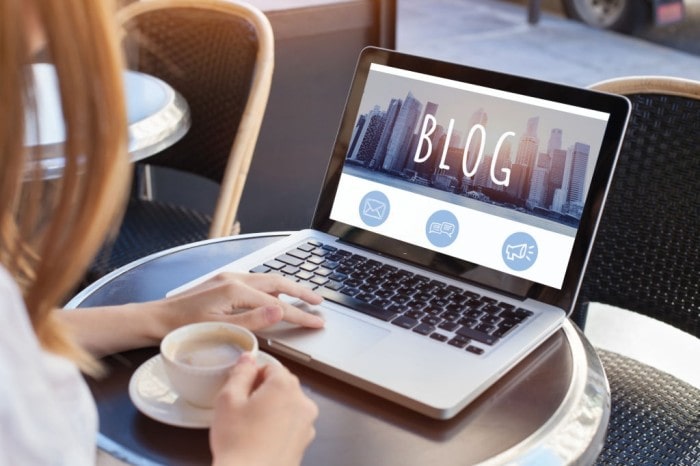 Once you write a blog, you will certainly go for its promotion because only writing a blog is not good enough for you. Every single minute thousands of new blogs have been uploaded on the internet. If you want to see your blog on the top of the search engine, you will have to work hard and use most modern online marketing strategies and tools.
Today, I'm going to tell you step-by-step how you can promote your blog posts to get an incredible number of shares and drive waves of genuine online traffic to your website.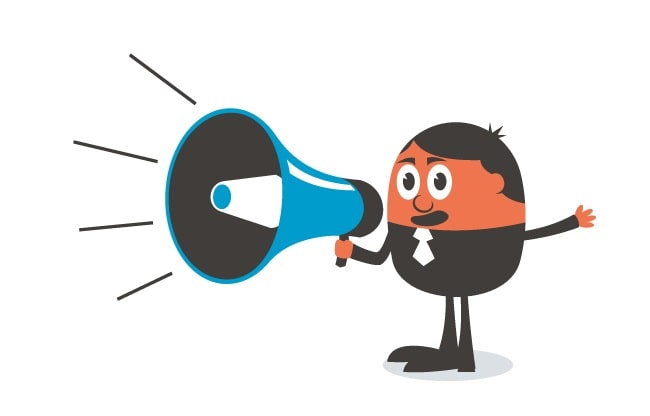 25 Ways to Promote Your Blog for Free
Here are the top 25 tips to promote your blog successfully on the internet: 
Social Media
Without any doubt, social media is the most vital of the medium to promote your blog online. You can reach big numbers in a short time. The best part is social media is comparatively low cost when compared with the organic method.  You need to turn to the most popular social media platforms first; I always recommend my follower to start with promoting your blog on Facebook, followed by Instagram, Twitter and LinkedIn.
Quick Tip
Make your required social media pages and do the regular posting. Engage your target audience. 
Email Marketing
"Growing your email list is an incredibly nasty cycle. It will help you to get more subscribers, keep in mind, you have to email them when an article goes live, once they read it and then the content will compel them to share it with people. Then those people subscribe and the cycle wonderfully goes on."
Email marketing is not dead, we All know that Email marketing is a simple and fast method to reach your target audience within no time. You can target millions of people with a single email by using modern Email marketing tools. 
Quick Tip
Do research on the companies/individual which can buy your product and services and send them targeted emails regularly. 
RSS Feed
Till the date, this is the finest way for blog promotion; RSS is a common platform which is a hub for a great number of operators globally. RSS feeds used to be very successful in promoting your blog content in the early days of social media. Even today, many social media experts recommend to use RSS feed, it has got its significance in blog advertising. 
Quick Tip
Make a good and high-quality RSS feed can show a big number and raise the probabilities of new readers by gating your fresh content 
Email Signature
You need to add your blog link within email signature of the blog mail id, you can go to grab the code from Wise-stamp, and you should try to add this code into your email signature.  Most of us often do not realize that a single signature at the end of your mail can make a huge difference.  It can also carry helpful links to your website blog or any other targeted location where you want your visitor to get landed. 
Quick Tip
Make a good strategy in regards to the landing pages. Make sure your visitor lands on the right page. 
Blog Commenting
If you are taking blog commenting seriously, then you are doing a great job. YES, blog commenting can be very effective. This is an old school approach, but very effective, it goes both ways, technical and psychological. Commenting is a great way of getting backlinks on your website. 
Quick Tip
Make sure you comment on the website of less spam score
Post Frequently
You need to post after post, its fact those blogs which do not post regularly become irrelevant to the audience.  You must know that your regular users keep on waiting for your posts that is why you need to have some content posted for them regularly. 
Quick Tip
Your post must be aligned to your corporate goals and long term business strategy 
Guest Blogging
Keep in mind, guest blogging is another promising and beneficial ways to promote a blog.  This type has to deal with other a blog owner or a person to publish any blog. Guest blogging offers you some immense backlinking opportunities with higher domain authority as well. You should always be looking for websites of healthy domain authority and good traffic flow. 
Quick Tip
Make sure your blog post is plagiarism free and custom written.
Quora Commenting
This may sound new to some of the most individuals, but you can promote your blog successfully using Quora. In a short period, Quora has become a famous platform used to promote your blog. Millions have been associated with this platform and they share their thoughts on this awesome platform. 
Quick Tip
Do not try to make a link because they do not allow you to link straight away. 
Youtube
Youtube is another huge platform to promote your blog very effectively. It can be through video posts. Not a surprise, when you post your videos regularly on your youtube channel/page, you can pull a good amount of traffic from the platform. 
Quick Tip
Try to post relevant videos regularly.
Link other Blogs in own posts
You can do this effective technique to promote your blog post. One you write a blog article of your interest, you can provide a link of another post, which can be related to the present article.
Quick Tip
Try to link your blog to only reputed blogs and good DA.
Keywords Optimization
Make sure your blog is rich with all the essential keywords. The search engine may find it and give you a good rank. Keyword optimization can be time-consuming, but it is the most widely used methods by most of the businesses these days. 
Quick Tip
Do not do optimization on only high volume traffic keywords also consider keywords with low volume as well.
Use Images
Adding images and pictures is the right strategy; it adds the spirit to your blog and raises visibility because it is recommended by Google as well. 
Quick Tip
Try to use optimized images with good resolution. 
Podcasts
Podcasts are one of the trending ways, Similar to the videos, Podcasts is another great way of promoting your blogs smartly. 
Quick Tip
Try to talk on new things, make sure you use the correct audio format. 
Online Forums
You can join many online forums and it can certainly help you to promote your blog online. You can go and post your blog's link there. 
Quick Tip
Try to discuss on the subjects of common interest 
Blog Exchange
Blog exchange deals with the practice of exchanging your article with any other party, this may add to the blog promotion equally for both parties. 
Quick Tip
Keep in mind that you should not attract users ate not even part of your viewers. 
Social Media Plugins
Social media plugins are very helpful some social media buttons assist your reader and audience to share your content, if they like it they got an easy interface to share it. 
Quick Tip
Make sure you use good free Social Media Plugins 
Pinterest
Pinterest is one of the most famous and influential social media platforms these days, Pinterest is the integral component of the blog promotion of leading blog writers. Similar to the categories on other social media platforms, it offers subjects covering across all the area where targeted readers of relevant subjects visit and go through the pins of their interest.
Quick Tip
Always monitor your competitors, see what they are doing on their Pinterest page.
Blog Carnivals
The Blog Carnivals being the open environments helps to promote your blogs among a lot of individuals. In general, blog carnivals are hosted by a blogger for which many others are invited. The host, the blog carnival writes a post summarizing about the links of participant blogs.
Quick Tip
Try to meet first before arranging a blog carnival, because it will enhance your event's success. 
Visiting card signature
It is another easy technique of advertising and promoting any blog. You can target lots of visitors to your blog. 
Quick Tip
Try to include a blog link in your visiting card 
Infographics
Information in the form of infographics assists the readers significantly to get attentive in the details being offered in the blog. 
Quick Tip
You should be using good software to design your Infographics 
Video posts
Putting blog posts is another fine way that can grab the user's attention to a substantial amount of web traffic. It is projected that 40% of international online traffic comes from video blog posts.
Quick Tip
Your video content must be very good, try to use whiteboard animations. 
Free eBooks
Free eBooks is another way of finding a decent guide regarding the subject you want to learn in regards to rather than reading numerous blogs. 
Quick Tip
Spend more time on the research while writing an ebook that will help you to collect precise facts. 
Twitter Promotion
It is the most famous Social Media activity these days and can make the most of it while promoting your blog. You can do a lot of things with Twitter regarding blog promotions. You have to tweet a lot on the platform, your tweet will last only for 10 days, as new tweets will be coming every hour. 
Quick Tip
Hashtags have some magical effect, try to use them regularly. 
Blog Contests
You can conduct a blog contest as it will hugely impact your readers and online communities as well. At the end of the competition, somebody should be getting a prize it can pull great traffic to your blog.
Blog Syndication
If helps you to get connected with a number of the blog network, this method is good for any blog promotion. It works fine for those who are mostly connected with multiple blog networks. You may have seen that most of the famous blog networks let a famous blogger post his/her content on the most important blogs like tweakyourbiz or Hubspot.
Quick Tip
Try to make a good brand name, and then there is a great chance that people will identify you with your name.