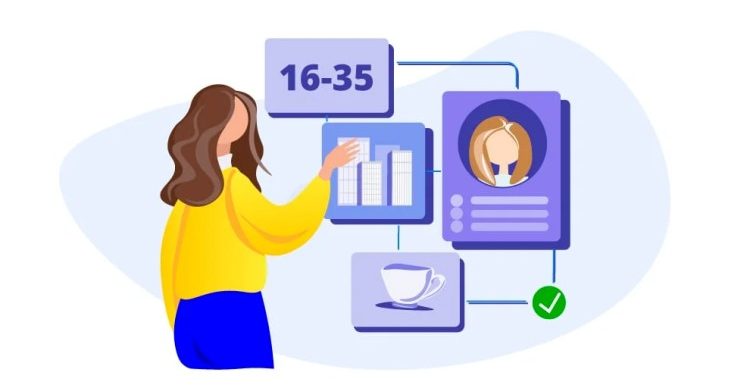 Introduction
When generating sales for your brand, Instagram is an invaluable tool. With more than one billion active users, it's the perfect platform to reach potential customers and make an impact. The visual platform provides a unique opportunity to showcase your products and engage with your target audience spontaneously and creatively. Whether you're a small business with just a few products or a large corporation with multiple merchandise lines, Instagram can help you reach your sales goals.
In this exclusive guide, you will learn how to make the most of Instagram to generate sales for your business. You will learn how to understand your audience, develop an effective sales strategy, and utilize the right tools and techniques for selling on Instagram. We will cover topics such as creating an Instagram shop, utilizing Instagram ads, developing promotions and competitions, converting followers to customers, and personalizing the shopping experience. We will also provide tips on measuring success with analytics, optimizing content for sales, and increasing engagement with followers.
What You Need To Know Before Selling On Instagram?
When it comes to selling on Instagram, understanding your target audience is vital – without understanding the people who will be buying your products, it's hard to make an effective sales strategy. So the first step for any brand looking to make money on Instagram is to get to know their target audience. Research their interests, needs, and buying habits to understand better who you're targeting.
Once you have a better understanding of your audience, it's time to move on to developing an effective strategy. This should include your goals and objectives, what content you'll focus on, and how you'll engage with your followers. Having a clear strategy will help to ensure your success on Instagram.
Of course, you'll also need to ensure you're using the right tools for selling on Instagram. This includes a business profile, product tags, and the ability to accept payments through Instagram. These tools will make it easier for customers to find and buy your products.
You should also make sure you have a good understanding of Instagram's terms and conditions. Read through them carefully to ensure you're not breaking any rules which could impact your ability to sell on Instagram.
Finally, it's essential to consider the customer's journey. What will be their experience when they visit your page and purchase a product? Ensure you're providing a straightforward and seamless process for customers to make purchases and offering a positive customer experience.
Understanding the customer journey and the tools to support it will help you better understand what you need to do to make sales on Instagram.
Selling Through Instagram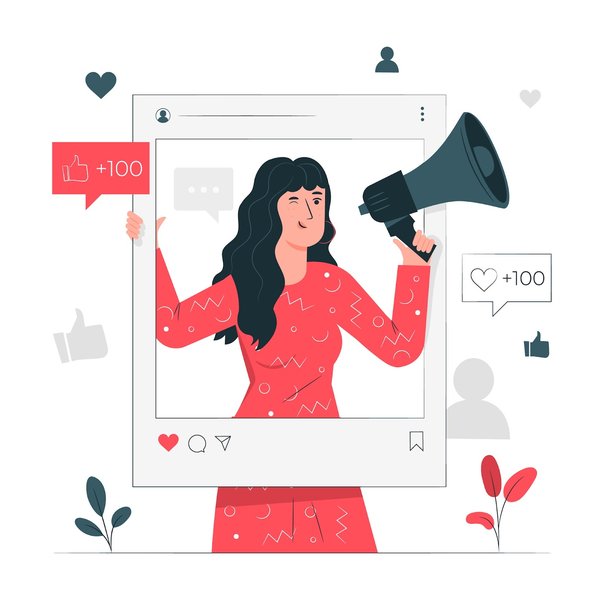 Instagram provides brands with the possibility to generate sales through several different methods. The most effective way of selling through Instagram is by creating an Instagram shop, utilizing Instagram Ads, and developing promotions and competitions.
Creating An Instagram Shop:
Instagram's Shopping feature lets users discover and shop for products directly from the platform. Brands can quickly create an Instagram shop to display products and link them to the product page on their website. This feature gives users the convenience of shopping without ever leaving the app.
Developing Promotions And Competitions:
Promotions and competitions are great ways to generate sales and enhance your Instagram likes. Brands can create engaging campaigns allowing followers to win product prizes or discounts. This encourages users to interact with the brand and can result in increased sales.
These are the basic steps for selling through Instagram. Brands should take the time to understand the features available to them and create a tailored strategy for success. Utilizing the right tools and strategies can help brands reach their sales goals and increase their overall performance on the platform.
How To Convert Followers To Customers?
Instagram offers businesses an effective way to convert followers into customers. Understanding the target audience, developing an effective strategy, and utilizing the right tools for selling are crucial to success.
Utilizing Ads:
Perhaps the most effective way of converting followers to customers is through ads. Instagram's highly targeted ads can help you reach the right people and increase sales. Ads allow businesses to target their ads to specific audiences and create more personalized experiences. Ads can also promote new products and offer promotions and discounts.
Encouraging User-Generated Content:
User-generated content (UGC) is a great way to build trust and get lots of likes on Instagram. UGC can highlight customer experiences and showcase products in real-life situations. This type of content is not only helpful in generating sales but can also be shared across other social media platforms.
Employing Direct Messaging:
Direct messaging can be used to engage with followers and build relationships. The direct message feature can communicate with potential customers, answer questions, and offer exclusive offers. This will help businesses build trust with their followers and make buying easier.
Businesses can also personalize the shopping experience by building relationships with followers, keeping them updated on new products, and providing special offers and discounts. This will help create a better buyer experience and encourage customers to purchase.
Personalizing The Shopping Experience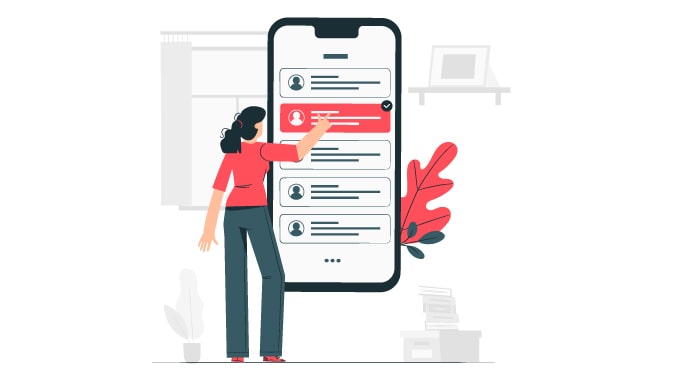 One of the best ways to generate sales on Instagram is to personalize the shopping experience for your followers. By customizing your interactions with your customers and understanding their needs, you can create a more enjoyable and efficient shopping experience. Several ways to personalize your customers' experiences include building relationships with followers, keeping them updated on new products, and providing special offers and discounts.
Building Relationships With Followers
When you build a relationship with your Instagram followers, you give them a feeling of trust and loyalty. This makes them more likely to purchase from you in the future. One way to develop relationships with your followers is to engage with them directly, whether by responding to comments or answering questions in your stories. You can also run polls or surveys to get to know your followers better and use this information to tailor the content you share.
Keeping Followers Updated On New Products
To ensure that your followers are aware of your new products, keep them informed. You can do this by sharing new product updates in your Instagram stories, creating an Instagram shop, or using Instagram Ads. This will not only allow your followers to be the first to know about new products but also allow them to purchase the items immediately.
Providing Special Offers And Discounts
Providing unique offers and discounts is another great way to personalize the shopping experience for your followers. You can use Instagram Ads to highlight special promotions and discounts or the Instagram Shop feature to offer discounts to followers who purchase multiple items. You can also create and share a coupon code on your Instagram stories. This will encourage followers to purchase from you, as they will feel like they are getting a special offer just for being a follower.
Finally, you can use Instagram stories to give an exclusive insight into upcoming products or special offers. This will give your followers a sneak peek and make them feel part of a particular club. This is a great way to build relationships and loyalty, increasing sales.
Improving Your Sales Performance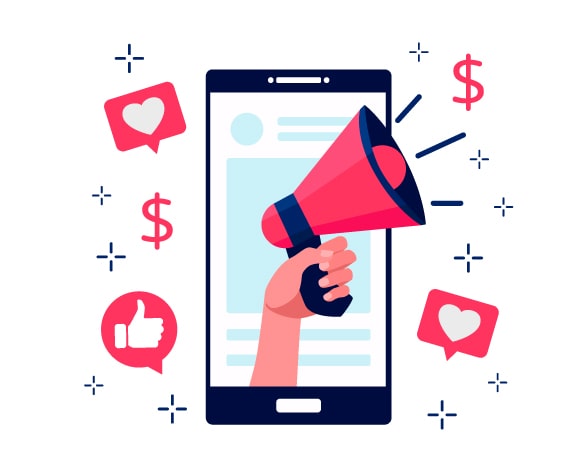 It is essential to track, analyze, and adjust your performance to maximize the success of your sales on Instagram. Fortunately, many tools are available to help brands measure and analyze their performance on Instagram. Understanding the data and analytics these tools provide can help you decide what type of content resonates with users and what doesn't.
Measuring Success With Analytics:
Gathering data about your followers, their interactions with your posts, and their responses to your brand can give you much insight into how to optimize your content for sales best. For example, if posts with videos receive more engagement than posts with images, you can post more videos to engage more with your followers.
Optimizing Content For Sales:
The data gathered from analytics can be used to determine what content performs best and optimize content for sales. Analyzing post-performance can help you find the best times to post, the best hashtags, and the best types of content.
Increasing Engagement With Followers:
Analyzing data can also help you determine what type of content your followers are most likely to engage with, such as posts that include polls, giveaways, or questions. By engaging with your followers more personally, you can further build relationships with them and create strong brand loyalty.
Finally, understanding the analytics of your Instagram page can help you determine which tactics have the most significant effect on sales. By continuously tracking and analyzing your performance, you can make small changes to your strategy to maximize sales.
By utilizing the data gathered from analytics, brands can optimize their content for sales and increase follower engagement. This data can be used to understand what type of content resonates with users and what tactics are most effective in driving sales. Further optimizing content for sales can help brands increase their likes and reach on Instagram, leading to more followers and sales.
Conclusion
As a brand, staying active and engaged with your followers on Instagram is essential to stay top-of-mind and generate sales. Posting regular content that resonates with your target audience will help you build a loyal following and increase the likelihood of sales. Additionally, like others, respond to comments on your posts, and re-share user-generated content to stay connected with your followers.
If you have a new product or service to promote, feature it in stories, ads, and IGTV videos to reach more viewers. Lastly, don't be afraid to use humor and creativity – these elements draw more attention to your posts. By following these tips, you'll be well on your way to achieving success on Instagram.