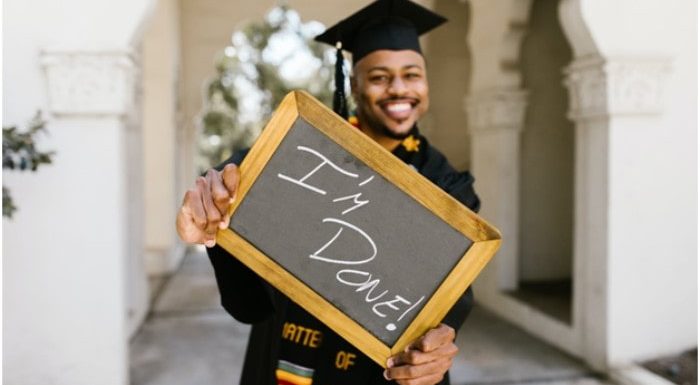 Graduation is the day every student is looking forward to – it marks the end of one period and the beginning of another one. It's the time when you forget about all the troubles and difficult times. At this point, you think to yourself 'hey, this wasn't even so bad, there were some really good times'. And then you might even get a little sad that's over. However, this post is not about being sad. It is about celebrating achievements. Regardless of whether you've graduated from high school or college, the basic principles of organizing a celebration are the same.
First of all, you should definitely start planning on time in order for the party to be perfect. Having enough time allows you to think about every little detail. Then, you should make a guest list of people who you would like to be there and send them invitations. The next step is about choosing the right venue and deciding on the food and drinks. As for the venue, people in sunny parts of the world, such as Australia or parts of America often host these parties outdoors. However, you can throw an amazing indoor graduation party as well. Of course, as it's a big achievement to graduate, you should get crazy with thematic decorations – there are plenty available. And after the party, you can think about what to do after graduation.
1. Start planning on time
This is the most essential step for organizing almost any event. There are fewer chances for overlooking certain aspects of event organization. When you have enough time to organize a celebration, you can focus on every tiny little detail that makes a great party. Being well-prepared ahead will decrease day-of-stress for sure. You'll be able to relax and enjoy the day that's dedicated to celebrating your achievements.
It's also crucial to be prompt as there are probably some things or services you will hire. Depending on where you're going to host the party and how many people are coming, you might need to rent some tables and chairs. That is if you're celebrating at home. Also, catering is something you should think of. These are just some basic things. However, there are also some additional, fun things you should consider. For instance, it's popular now to go for a photo booth hire in Sydney, London, New York and other cities around the world. Taking funny photos with some graduation-themed props and getting them instantly is a great way to make the party memorable.
2. Make a guest list
Now that we have some approximate idea about how we want our party to look, we should focus on some real, hands-on planning. The first actual planning task you should do is coming up with a guest list. It will dictate the rest of the planning process. Think about all the important people you wish to be there with you. Consider your family and friends. Make sure that you don't forget anybody important. When you have the list completed, it's time to make some fun invitations. They can be e-invitations these days or traditional invitations that you can send or give out personally. There are so many fun graduation-themed invitation templates available. So exciting!
3. Choose a venue
When you have the number of guests, it's easier to consider a suitable venue. Some people opt for a home celebration, while some opt for a restaurant, depending on the number of people and the size of your home. People especially like hosting a graduation party in their backyard, if it's big enough and well arranged. There are so many ways you can adapt your home and yard for the celebration. The important thing is just for it to be big enough to host all the people, without them tripping over each other or furniture.
4. Decide on the food and drinks
Having decided on the number of people and the venue, we can move on to the next aspect of event organization, which is food and drinks. Again, it is optional. Some people decide to make all the food themselves, while others opt for catering. It's totally up to you. If you (or your parents as event organizers) can handle preparing food, good for you and them. However, preparing food takes up a lot of time and you can end up feeling stressed out or under pressure. And it can ruin your mood for the day. So, if this is the case, I would strongly advise you to hire catering services. They will provide you not only with delicious food that you like, but they will also make sure it's presented in an eye-catching way. As for the drinks, you can opt for a cocktail bar – it'll surely be fun for guests to try different exotic cocktails.
5. Get crazy with decorations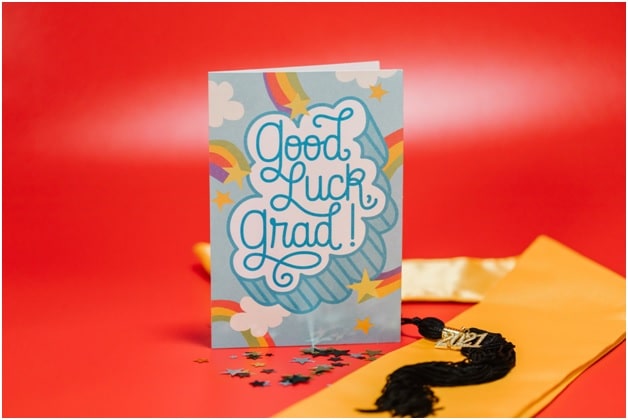 Oh my, the graduation party decor. You can get all kinds of party props, paper graduation hats, balloons, food toppers, banners and garlands. You can even get some string lights and festive foil curtains. What's more, you can also get a personalized yard sign to celebrate the achievements of your hard-working student.
To organize a perfect, memorable graduation party your student is going to enjoy, as well as the guests, you just need some free time on your hands, a little creativity, imagination and some resourcefulness. Hope these tips help you!