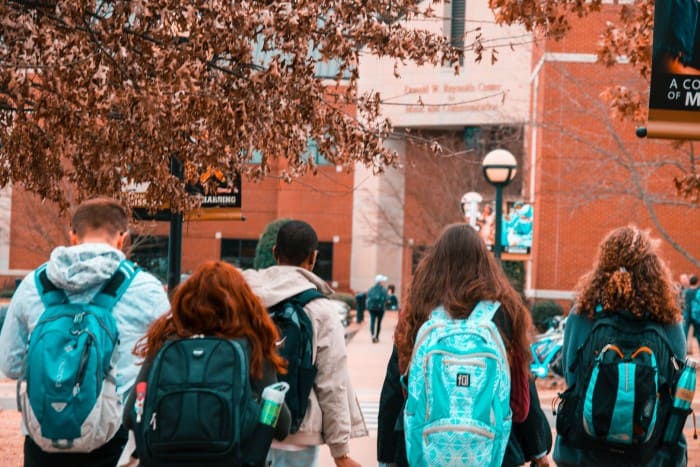 Job or a master's degree- confused between the two after completing your graduation? Facing such dilemma after the completion of graduation from any discipline is quite natural among the students. You can surely proceed for a job; however, going forward towards a Masters degree can be more beneficial.
When it comes to choosing a masters degree to proceed for, an MBA degree can land you rewarding career options. You can proceed for MBA in any discipline of your choice depending upon the field of interest. Masters of Business Administration will not only land you in management specific roles but also in providing consulting related jobs.
Going for an MBA degree will require you to address multiple queries such as what discipline to choose for pursuing MBA, what college to get admission in, what type of job you should apply for and more.
Pursuing an MBA degree
Focusing on the MBA degree, you must proceed forward to deciding what discipline you are required to enrol in. If you are to choose the Masters of Business Administration degree, you will have numerous options of disciplines; however, the disciplines offered will depend upon the institutes you are choosing. Some of the disciplines you can choose from are mentioned here.
Marketing
Finance
Human Resources
Information Systems
Entrepreneurship
Operations Management
The list of disciplines offered by an institute will differ. The above list of the institute is the basic disciplines offered by most of the institutes.
Why MBA?
If you are confused about pursuing for an MBA degree, you must know the advantages of having an MBA degree. It is said that studying will never disappoint you in the future, so let's proceed to check the merits of proceeding for an MBA degree with the preferred discipline.
Increases the earnings – It has been analyzed from time to time that the earning potential of an MBA degree holder is way more than the earning potential of a regular graduate. In some cases the average salary of an MBA professional will be double the salary of a regular graduate.
Chances of Promotion – On comparison of a person completing graduation with a person having an MBA degree, the person with an MBA degree will have better chances of promotion. Your employer will have an idea about the skills of a regular MBA degree holder. Thus, providing you with an opportunity to get promoted.
Job Security – Holding an MBA degree will provide you with the job security you will always crave for. Having job security of your present work will let you work with a free mind. Eventually, this will increase your efficiency.
Easier to find jobs – Once you have completed the MBA program, there are better chances of getting placed in an MNC. Employers will like to get you in their company, knowing the skills of an average MBA professional.
Entrepreneurship Opportunities – Once you complete the studies included in the MBA program, you will have the abilities needed to start a business. You will have complete knowledge as well as abilities to start a business.
Gaining leadership skills – One of the abilities developed by an MBA professional during the complete course includes gaining leadership skills. You will be marked eligible by top employers to be a leader. Becoming a leader will include managing people or different tasks, which is part of the MBA program.
Growth opportunities – An MBA professional not only helps in the growth of the company they are working in, but also growth at a personal level. You will grow personally as you will have different abilities such as leadership, problem-solving, analytical abilities and more. This will eventually lead to personal growth.
Analyzing all the above mentioned merits of holding an MBA degree, pursuing an MBA program will be beneficial to you in multiple ways.