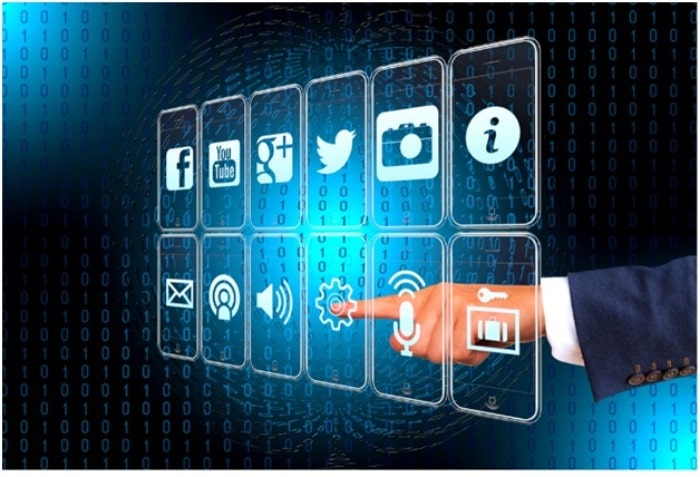 We all might agree that the last few decades have seen some impeccable advancements in the field of technology. These headways are directly impacting the ways people conduct their lives. However, some of the most effective and everlasting technologies came in the early 1950s. Amongst all of them, the discipline of Artificial Intelligence has been one of the best pioneering approaches towards taking the technology flag ahead.
In accordance with credible resources, the first AI program called Logic Theorist was run by Newell and Simon in 1955. That way, they had successfully proved 38 out of 52 mathematics theorems and found some more evidence for new theories as well. But, the term Artificial Intelligence was first coined by John McCarthy and, therefore, he is known as the father of Artificial Intelligence.
Since then, there have been so many innovations took place in the Artificial intelligence realm. In Particular, the amalgamation of AI with various other leading technologies has derived people's attention in a big way. And, currently, if you can think of a technology that's changing a world of business like never before, then I'm sure digital marketing will be there at the top of your list. Right!
As we all know, recently, digital marketing has become a supreme working technique for companies. Day by day, the maximum number of marketing facets is growing into more about digital concepts. That's why, for businesses, it has become the need of the moment to enhance their digital game.
Not to mention, running a mainstream business is not easy at all. Every single day, a huge number of data get enrolled somewhere in the analytics bank of companies. Managing and navigating that data chunks for the betterment of businesses is itself a big deal. But, when it comes to giving meaning to random extracted information, then there is nothing better than Artificial intelligence.
Hence, it would not be wrong to say that AI and digital marketing go hand-in-hand in present times. By adopting the latest innovations in Artificial intelligence, you can bring some astonishing outcomes to your digital marketing table. Also, as per the studies held by data experts, the year 2020 will witness some extraordinary metamorphosis in regards to AI and digital marketing integration.
That's why you must know what facets of your digital marketing endeavors can grow into fully-fledged success. So, now, it's time for you to learn about the most emerging technologies concerning the incorporation of digital marketing and AI. Let's see! 
Latest AI Trends For Digital Marketing: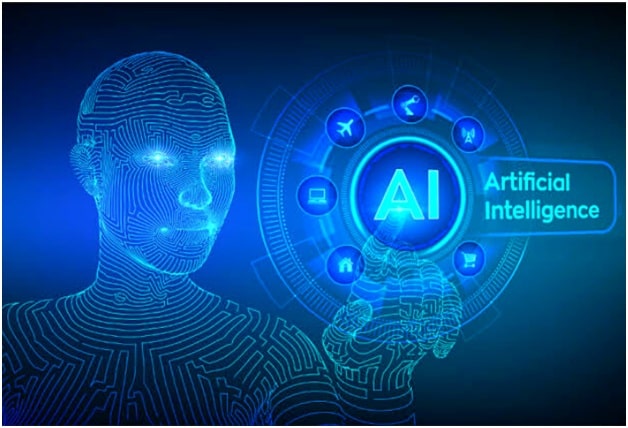 Email Marketing Automation-
I know many of you have heard the term- email marketing automation. But, most of you have not been able to grab the complete nuance of it, for sure. It sounds straightforward, though, in actuality, it's not that simple. As we all are aware, email marketing is a very prominent phase of digital marketing. Businesses these days make substantial use of email marketing strategies for their brands and products. So, they can reach out to more prospects around the clock.
Some time back, conjectures were springing up in the market that email marketing does not remain as useful for businesses the way it was earlier. However, following the surveys done by OptinMonster, this is an entirely false assumption. Hence, without a doubt, email marketing is here to stay forever!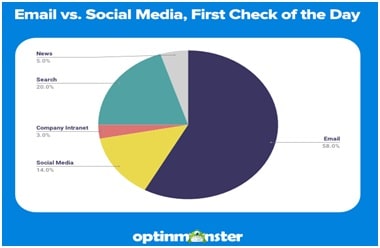 According to OptinMonster, emails successfully get delivered to 85% of users. Also, 99% of people check their inbox daily. That makes email marketing even more potent because the receiving end is much more active there. And, though we're living in an intense era of social media, still, as per the statistics, more than 3/4th of teenagers use emails.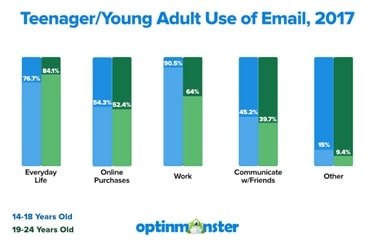 So, people who are saying that email marketing is depleting, probably living in some place of delusion because statistics here at Optinmonster are telling a completely different story.
Well, due to the combination with insightful AI aspects, email marketing automation is going to see some more advanced layers this year. The incorporation of email marketing and artificial intelligence will enhance your digital marketing to an altogether different level. Consequently, that will make it easier for you to persuade people to buy your products. 
On Point Customer Targeting-
As Bill Gates has said, your most unhappy customers are your most influential source of learning. Well, he's absolutely right. You can learn a lot of things from your customers, but more from the dissatisfied ones, for sure. Since, they work as a reality check for you. In the long and short of it, you get to know the downsides of your business, which is very important.
So, as per the latest innovations in artificial intelligence, targeting customers based on their shopping behavior, website interaction, touchpoints, and a lot will become even easier for digital marketers this year. Customers work as a pillar for your brand success. If it is firm, your business will be secure. But, if this is not the case, then no one can save your marketing boat from sinking.
As we have discussed above, how digital marketing is all about analyzing data and implementing it for the goodwill of your business. But, if the data that gets extracted is not relevant to your niche, there's no point in analyzing it. Right! That's why data extraction should also done in the right place. And, that's all AI does for us.
Hence, on-point customer targeting is one of the artificial intelligence trends for your digital marketing tactics. Following it, you can target potential prospects for brand advertising, marketing, and much more. 
Social Media Marketing-
Within the last few years, a wide range of social media platforms has bombarded the market. From Facebook to Twitter, all are ruling the roost of social media marketing nowadays. Due to this, of course, the competition between businesses has increased enormously. And, resultantly, using social media platforms for business marketing has become somewhat complicated. But, that doesn't mean you cannot achieve your goals with the use of social media. There is always a road to success if you are aware of the recent trends. And, lately, the most trending thing about social media marketing is its fusion with Artificial intelligence.
AI is providing new wings to social media marketers. How? The list is quite long if I put it in the right way. Well, for instance, the increased use of image recognition in social media campaigns. No doubt, due to artificial intelligence, pictures have become worth including from the business point of view. According to image recognition technology, marketers can keep track of customer reactions as well as increase engagement rates immensely.
And, the second big thing that is falling in the social media marketing periphery, because of AI, is social media automation. Social media automation has become part and parcel of digital industries these days. The use of automation tools to optimize social media profiles, connect with audiences, and shape your campaigns is what businesses should crave for nowadays.
There are a number of social media automation tools like AgroPulse, Later, Tailwind, HootSuite, Gramboard, Buffer, Crowdfire, Socinator, and all are  present in the market right now. All these can assist you in dealing with your marketing efforts seamlessly on social media. By using them, you can automate your daily social media strategies for your business. So, the bottom line is social media automation saves time as well as money.
How Can Artificial Intelligence Optimize Your Digital Marketing Panorama?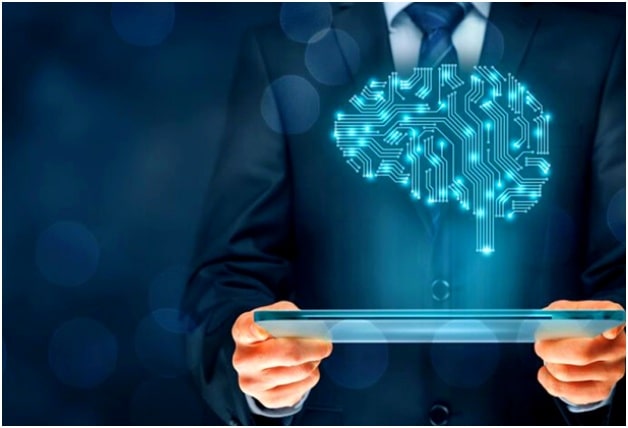 Artificial Intelligence provides machines the ability to think like humans. Or, if I put in another way, it boosts their functioning to react as per real-time actions. On the other hand, digital marketing is related to data and analysis. Since, if you don't know what kind of people are reacting to your marketing campaigns and how your online approaches are getting received at the back end, then nothing is worth it. That's why the integration of AI and digital marketing processes can bring a new revolution in the history of successful businesses.
These are some of the most evident ways, according to which artificial intelligence can back your digital marketing strategies to the fullest. 
Strengthen Data Security- 
In the corporate world, tons of data get assembled regularly. Some of them have proved to be useful and some not. And, usually, most of them come out as spammy in nature that can harm your data protocols in a big way. As a result, all of this can even disrupt customer interaction with your business. That's why it is a must-have to look after data security metrics in the first place.
Anyway, the use of AI in the security scenario of your digital marketing tactics can protect your business from being in the eye of the storm. Besides, by the latest artificial intelligence trends, the implementation of biometric authentication saves your customer data entirely. And, this can also reduce the chances of data to come in the wrong hands.
Real-time processing-
Real-time processing is the best feature one can extract from artificial intelligence discipline for its business periphery. As, it provides you instant results regarding your customer interaction with your business, shopping decisions, and much more.
Furthermore, the real-time tracking aspect of artificial intelligence also assists you with comparing and examining various business attributes, as per which, you can estimate future risks. That is a smart way to work in today's fickle business environment. 
Enhanced accuracy-
Digital marketing campaigns have become commonplace nowadays to acquire a better brand response. Having said that, running successful marketing campaigns is not easy. It requires you to be abreast of all the receiving end outputs with complete accuracy. And, that artificial intelligence performs to the tee.
By involving AI processes in your digital marketing processes, you can gather insightful data concerning the profit margin of your marketing campaigns. That can help you to conclude close to exact marketing predictions. As a consequence, you have to no longer depend on the conventional guesswork tradition.
I want to end this guest post segment by leaving you with a great quote given by Eliezer Yudkowsky on AI-
"By far the greatest danger of Artificial Intelligence is that people conclude too early that they understand it".
Over To You:
None of us can deny the fact that Artificial intelligence is a broader topic. Understanding it thoroughly is a never-ending process. However, by keeping track of all the latest artificial intelligence trends, we can see the bigger picture of it.
By going through the bits and pieces of this content, you will be able to grab all the essential information related to AI and its integrational impact on digital marketing. I hope you like this blog post and can take away something useful and knowledgeable with you after reading it. 
Author Bio: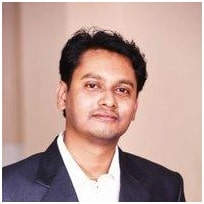 Renowned performance marketer, user acquisition expert, and a product fanatic from Bangalore. He is a prominent speaker in masterminds and events in the performance marketing space. Sumit is the Founder of Socioboard, which owns products like PowerAdSpy, Socinator, Gramboard, DominatorHouse, and mobile apps in the social media automation space which have millions of users.