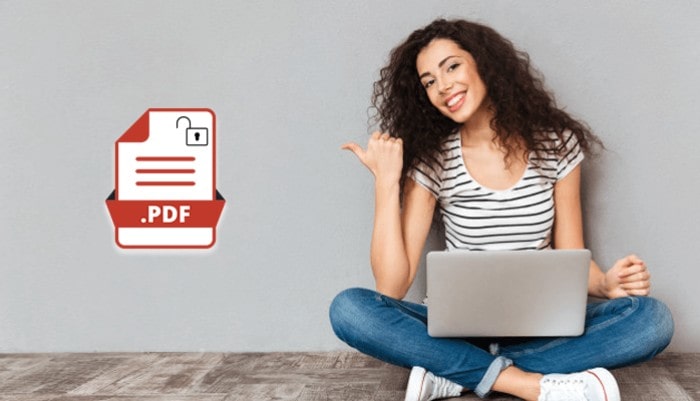 If you have a PDF file from which you are unable to copy text or images just because of restrictions. Then you are on the right page because here we are going to illustrate different solutions that will let you know "How to Unlock copy protected PDF files?".
In any document, copying plays an important role. The same thing applies to the PDF file, which is a popular format of document management. Users need to copy the data/text from PDF files and move to other places. But the arises when the administrator of the PDF file restricts the copying action and the users are unable to copy from PDF. You need not worry, as we are going to introduce some reliable methods to remove copy protection PDF.
Remove Content Copying Restriction from PDF
Usually, there are 2 methods present to remove copy protection from a PDF file. We are going to discuss each of them one by one.
METHOD 1. REMOVE COPY PROTECTION FROM PDF MANUALLY
STAGE I
Google Chrome provides the functionality to permanently remove restrictions and password from PDF files. Using this web browser, the user can efficiently unlock copy protected PDF files for free. To do so, follow these simple steps to learn "How to Unlock Copy Protected PDF":
Open the PDF file in Google Chrome.
Click on the Print Option present at the top right side.
Afterward, click on the Change button under the destination & select Save as PDF
Then enter a file name and select a location to save this PDF file.
Now, check the permissions of this resultant PDF file in Adobe Acrobat Reader.
STAGE II
To check the permissions of this resultant PDF file in Adobe Acrobat you need to follow these quick steps:
Navigate to Adobe Acrobat Reader.
After that go to the Properties >> Security >> Show Details.
Drawbacks of Manual Method
Users can easily remove the copy restriction by following these above steps. Although Google Chrome allows users to unlock secured PDF for copy-paste, it has some limitations these are as follows:
This method can remove restrictions from a single file at a time.
It can be only used if the Print Option is enabled or working.
METHOD 2. AUTOMATED SOLUTION TO REMOVE COPY RESTRICTION
Manually users can unlock secured PDF for copy-paste. But there are some limitations present, so to overcome all the limitations of it. You are advised to use PDF Restriction Remover tool for this PDF security remover, all the security parameters can be removed from the protected PDF files. The security parameters include restriction of copying content from PDF files, the printing of files editing of PDF files, page extraction, commenting, document modification, document assembling, etc. PDF Restriction Remover is the best method to remove content copy-paste restriction.
Final Verdict
In this write-up, I provide the answer to the query " How to Unlock Copy Protected PDF?". Here you found a manual solution that is a free method to remover copy restriction. Also, an automated solution i.e PDF Restriction Remover is prescribed to overcome all the limitations of the manual approach. Now its upto you, which method you want to use. Thanks for reading.
Author's Bio-
Aakshit is a blogger, writer, freelancer, publisher for the technology niche. Recently, I have researched PDF Restriction Remover to list them in my latest article.