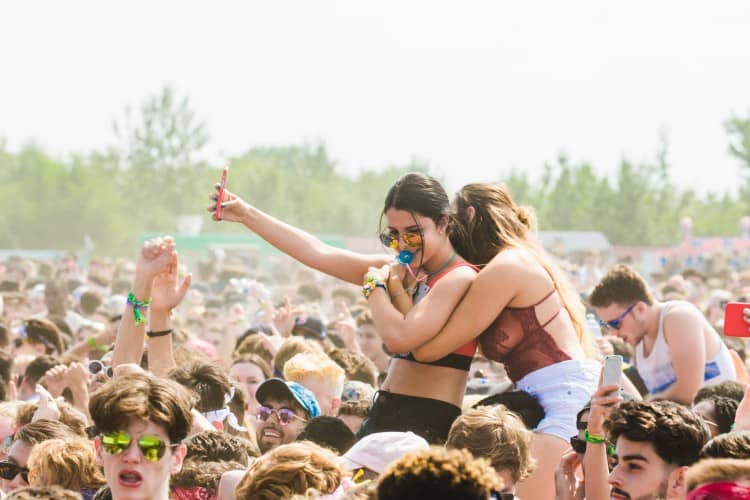 Being the best man for the wedding can come with intense pressure. You've been chosen as the groom's right-hand man and not only that, there's much more to be considered including looking after the ring, making the speech and being the replied upon when things go a bit wrong.
What the best man will be remembered by most of all though, is the stag-party? It's going to be the groom's last day of releasing the shackles before being loved up with the one he's planning to spend the rest of his life with. Whilst you want to ensure that the stag-party is stacked with entertainment and fun, every best man knows that the destination makes up for the majority of it.
The perfect destination will give you plenty to do both during the day and the night, whether it's bonding activities or mischievous antics it will have every option possible. So, let's take a look at the ideal party destinations for you and the rest of the group to dive into.
Bangkok, Thailand 
They wouldn't have set a film in the country if it wasn't an ideal destination to go to and there's a perfect reason why it was. Bangkok has just about everything you need from a stag-do destination including amazing nightlife, scrumptious food and the vibrant red light districts for when the night gets a bit wild. Nana Plaza and Soi Cowboy are the places to visit for the bars and nightclubs or you can even hire a bachelor party bus to get your own alcohol, music and pole dancers.
Newcastle, England 
England is a destination that's known for enjoying their alcohol and nightlife and Newcastle is one of the cities that's perfect for the occasion. There are plenty of stag packages available for the city which includes plenty of activities for everyone. These include bubble football, go-karting and even your very own Geordie Games. It's sure to be quite a heavy weekend if you indulge in the Geordie culture of Newcastle and it has parties craving for more. You might even be so drunk you'll end up ordering a UK visa to stay there for the long term!
Amsterdam, Netherlands 
It's not known as Europe's capital of sin for nothing as Amsterdam has pretty much everything you want from a stag-do destination that you could get. Not only is it a beautiful city during the day but it also offers plenty of attractions and events to do both nought and nice. The famous Red Light District is the prime attraction as to why it's so popular, with beautiful girls around every corner of the strip and through the windows. The nightlife is also crazy enough to give the groom a night out he won't forget anytime soon. A great stag-do activity to do with the boys is the beer bikes. These are mobile bars that you can ride as a group whilst drinking the day away, overall it's a great laugh.
Ibiza, Spain 
Feel as though the groom's a bit of a party animal and loves pumped up electronic music? In that case, there's no better place to go than to Ibiza. It's one of the prime party spots in Europe which means your evenings are always covered. It does great things during the day too though, with jeep safari's, scooters and driving sports cars are all activities you can engage in during the day. But let's face it, the nightlife is what you've arrived in Ibiza for so get yourself on a party bus and head down to the popular clubs on the island including Amnesia and Pacha.
Las Vegas
We've probably saved the best until last here as Las Vegas may just be the dream big daddy destination for a stag do. Here, you can get up to all the mischief you want and no one is likely to judge. It has a great nightlife, the very best in pool parties and incredible strip clubs. The best way to start the evening is heading down to the bar for a few drinks and rounds of roulette and once you've got a little warmed up, you can head down to the clubs for a night remember. Not only is it good for entertainment and parties though as it also offers stag activities such as shooting guns, a helicopter tour of the Grand Canyon and even jumping from a plane.
The main aim of a stag party is the groom the perfect send-off he deserves before you let him go and he leads himself to married life. With plenty of choices available for destinations make sure you pick the one that will give him a time to remember and then you can go down in legendary status of being the ultimate stag organiser. It might even lead to some offers from others as a result.