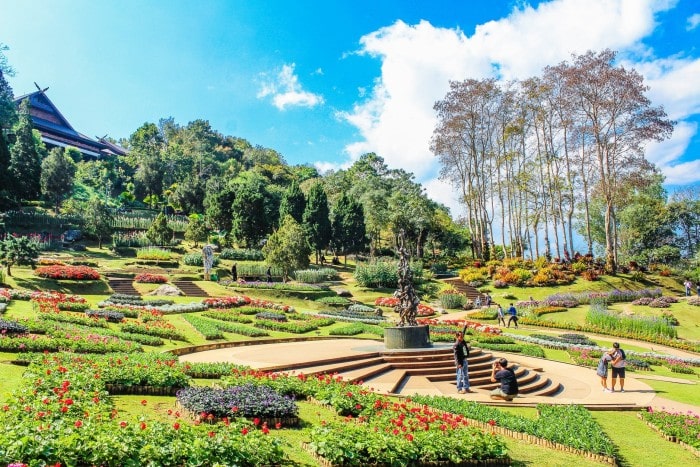 With spring finally upon us, there is so much sun and warm weather to look forward to in the months ahead. You might be hoping to enjoy some of that sunshine from the comfort of your own garden. However, after a winter full of rain and cold, your garden might be looking a bit worse for wear.
Now is the time to take on the project of sprucing up your outdoor space. Are you hoping to do a bit more than simply cut the grass and trim the trees? If so, here are three innovative ideas to help you get started transforming your garden.
1. Install a Pond
Nothing can completely transform an outdoor space and add instant beauty to a garden quite like a water feature. If you have a big enough space, consider installing a pond that you can either stock with koi or use as a home for some lovely water plants.
This sounds like a major undertaking, and if you have visions of a larger pond with a floating fountain or cascading waterfall, it can be. It is worth the effort to have the perfect design focal point in your garden that you can enjoy for years to come.
Furthermore, you don't have to figure out how to install a pond all on your own. Consider reaching out to the experts at Water Garden. With tons of experience and knowledge about designing and installing the perfect water feature for your space, you will be relaxing by your new pond in no time.
2. Roll Out the Colour
When you plant flowers in your garden, you will be surprised at how instantly bright and cheerful the space becomes. Depending on the size of your garden, however, the thought of removing weeds, levelling out the ground, and planting flowers and seeds one at a time might seem like an intimidatingly long process. Adding colour to your garden doesn't have to take you weeks to complete.
There are now products that are called seed carpets that are made from biodegradable felt with the seeds of various flowers spotted throughout. All you have to do is pick the right spot and roll out the carpet. With enough water and sunlight, you will be up to your ears in beautiful flowers in no time.
3. Clean It Up
One of the most efficient ways to transform your garden is to clean up the space. Not only should you remove weeds and debris from your garden to allow for a cleaner look, but it will also provide a better growing environment for your plants and grass.
Don't just stop with tidying up the landscaping, though. You will want to clean up any hard surfaces as well. For a cost-effective clean, rent a pressure washer to use on any decking or brickwork that you have in your garden. By using a pressure washer, you can bring new life to all the surfaces in your garden.