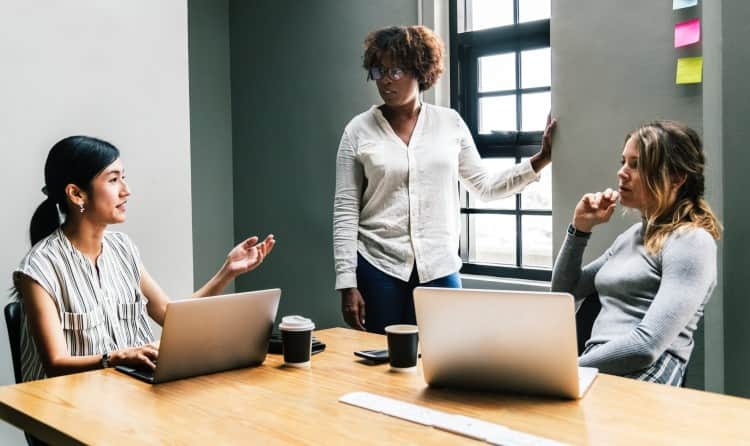 Long gone are the days of engineering and science being the exclusive domain of men. Today, women are rising to the challenge of bringing innovations and advances to technology. We'll look at some of the leaders in the STEM sector that are poised to make news in 2018.
Let's start with Dr. Alicia Abella, the assistant vice president of Cloud Technologies and Services Research Organization at AT&T Labs. She brings 19 years of engineering research to her division and is active in STEM education programs for women and girls. In 2013, Dr. Abella received Columbia University's Medal of Excellence, which is awarded to young Columbia alumni that show exemplary leadership in their profession, research and public service. She is the first engineer to be a recipient of the award since its inception in 1929.
President Barack Obama selected her to be a member of the Presidential Advisory Commission for Educational Excellence for Hispanics. She has been honored time and time again by both industry and community organizations. In addition to all her professional accolades, Dr. Abella finds time to provide mentorship to other Hispanic women pursuing education and employment opportunities in the sciences and engineering as well as providing leadership to organizations that promote STEM education in public schools.
Another rising star in technology is Laura Miele. Promoted to executive vice president in 2016, Miele now heads up Electronic Arts, an industry leader in branded sports video gaming. This promotion makes Miele one of the highest positioned women in both the sports-related industries and the video gaming sector.
Miele has been with EA for more than 20 years, moving up the leadership ladder as the company grew. She has leveraged her position to become a Silicon Valley leader in gender equity in the software development field. Additionally, she sits on the board of the Silicon Valley Community Foundation and leads EA's Women's Ultimate Team — an industry advocacy group for gender diversity. According to Miele, women comprise nearly half of the 2.6 billion gamers worldwide. She is working to bring more diverse perspectives to the industry.
She recognizes the challenges facing women entering STEM careers and offers simple advice to help people follow their dreams. Once you find something you love, pursue it with full engagement and no fear. Whether you enjoy engineering, computer programming or building custom wireless devices that fit inside handheld enclosures, the key is to find a career that is engaging and rewarding. Don't worry about not knowing everything on the job but embrace learning as you go.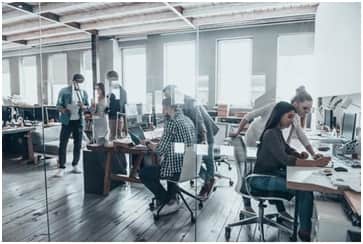 Finally, we take a look at Roxane Divol, the executive vice president and general manager of Website Security at Symantec Corporation. Divol rose to the position in February 2017. With internet security on everyone's mind, Symantec is at the forefront of the industry's technology, providing security, storage, and systems management solutions for an information-driven world.
Divol made Insurance Business America's list of Elite Women in Insurance in 2017. Her work on Symantec's cyber insurance initiatives and product development has caught the attention of her peers and has helped expand Symantec's growth in web security.
In addition to leading Symantec's web security division, Divol is on the board of directors at Wolverine Worldwide, the top-quality footwear company. Her position has helped shape Wolverine's values and diversity stance. Divol believes strongly in gender equity and social responsibility. She also served on the board of directors at the Global Fund for Women, an organization that seeks out women who are working to create social change and build movements that challenge traditional thought and cultural barriers.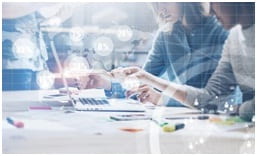 While the gender gap in technology continues to shrink, there is still much work to be done. And though it is important that women rise to positions of influence in technology fields, it is equally important for young women and girls to be encouraged to study engineering and science and enter the STEM sector professionally.
In 2018, women are gaining ground in technology careers and shrinking the gender gap. With more women working in scientific and engineering fields, quantitative change is transforming the industry, building a solid foundation for future generations.