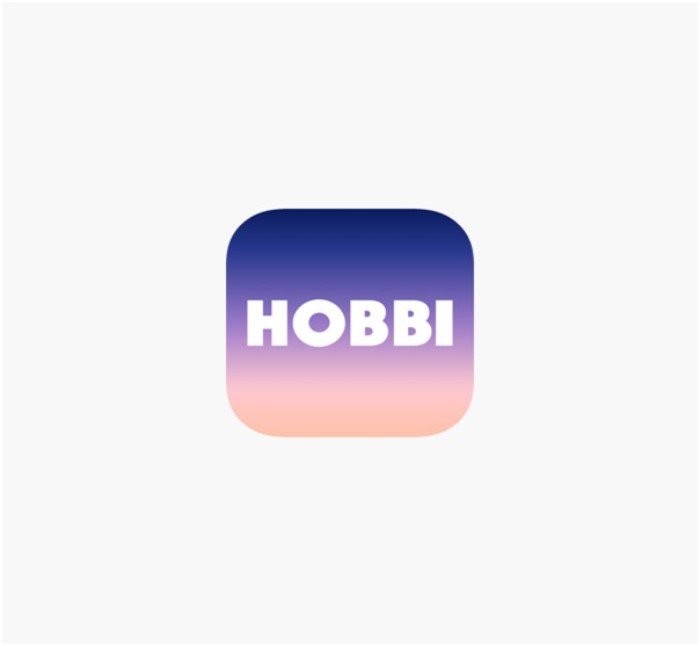 It seems like 2020 is a year full of surprises. Without any promotion or advertisement, Facebook has launched a new application called Hobbi. Experts claim that the app boasts a similar functionality like Pinterest. Pinterest is a popular social bookmarking site that allows storage and access of the information in the form of images, graphics interchange formats (GIFs), and videos.
Facebook Releases Hobbi
Similarly, Hobbi lets you upload images of any sort, whether it be do-it-yourself (DIY) projects, art, and crafts, furniture/architecture, fitness catalogs, food recipes or baked dishes. Hobbi states that it is a photo-sharing application in which you can "capture and organize your creative process."
A hush-hush application release:  Hobbi
Hobbi is the fourth application launched by Facebook's New Product Experimentation (NPE) team. This special group was formed in the summer of 2019 to experimentally design new applications outside the ambit of Facebook's core brands. After the meme-creation app named Whale; social networking space app – Bump; and disc jockey app – Aux, the NPE team has now come up with Hobbi.
July 2019 was the month where Facebook discreetly put forth this do-it-yourself (DIY) app on just a few platforms in selected countries. It was first launched across Spain, Belgium, Colombia, and Ukraine. Hobbi has now been discovered on smartphone devices across the U.S.
Hobbi features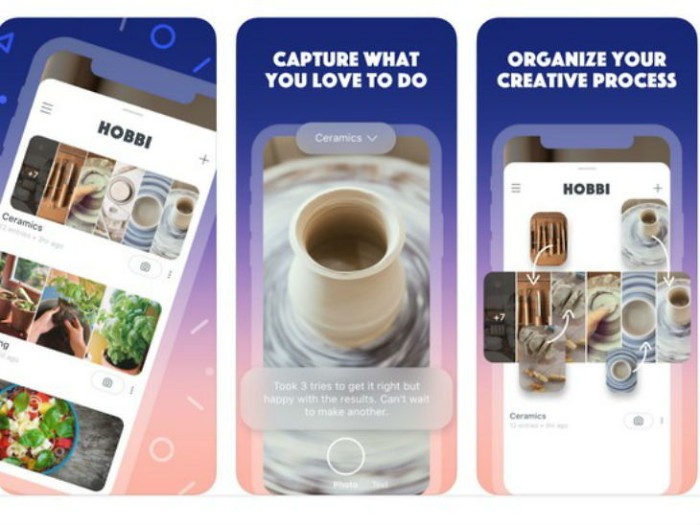 Although professional surveys have found striking similarities with Pinterest, it is believed that the app offers much more.
For starters, it enables you to track your personal progress and check your profile development. Hobbi allows you to save your uploads and organize them as "visual collections." While this feature is identical to that of Pinterest, Hobbi also lets you gauge your progress on the platform.
Additionally, you can create and upload video highlights and share them with your Hobbi pals! Clearly, the NPE team has focused on imbuing Hobbi with social and community attributes. The ability to share your videos with your friends attest to this fact.
Instead of only displaying personal fascinations and passions on this platform, Hobbi ensures that you and your friends encourage collective participation. Plus, you can check how your profile flourishes on a daily basis. On top of that, you can decorate your profile by putting up awesome and exciting new photos and videos.
Therefore, you can build online communities with likeminded friends. In turn, Hobbi allows you to broaden your social circle. Since social networking is key in this virtual age, an app like Hobbi promises some amazing interactive options that will encourage vibrant profiles, snapshots, GIFs, and moments you catch on film!
Hobbi pitfalls
However, the social features offered by Hobbi do not match up to strong social characteristics of Pinterest. As per expert opinion, the lack of immaculate social components might prove disadvantageous in a market where the best applications offer more robust options.
As we all know, Pinterest allows you to create entire boards and share them with your fellow users. The main edge Pinterest has over Hobbi is the seamless connectivity it provides. In an interview, Pinterest itself told a daily that Hobbi falls short in terms of "discoverability, search, and recommendations." This clearly indicates that in the larger market dominated by Pinterest, Hobbi may not see a drastic increase in users or communities.
The Future of Hobbi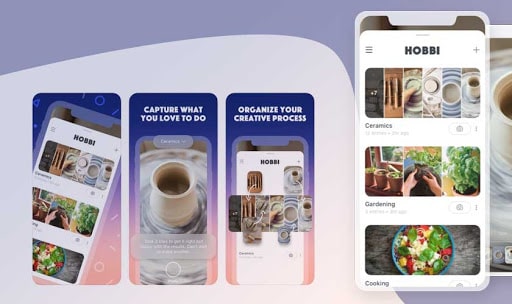 The App Store describes Hobbi as an app which "wants to help you document and remember the things you love to do." Users would love getting on such an app as well as invite their friends to explore the super cool features that it offers. However, it seems like the NPE team, especially the developers of Hobbi, have not paid enough attention in making it easy to use.
This might well be the source of all other problems that Hobbi faces. Even though Hobbi seems quite enticing, the design of the application seems to miss the mark. It is true that Hobbi offers a more community-oriented experience compared to Pinterest. To make it more seamless and user-friendly, the NPE team should consider developing the app accordingly.
NPE's last straw
The success of the NPE team with these previously launched apps have been measured. All of them were created because Facebook wanted to utilize the upcoming trends in various app genres. The NPE team must have kept in mind the unique waves (based on customer attitudes and response) while constructing their apps.
Instead, they have kept firing in the dark! Far from having clear-cut goals and effective strategies, it seems that they have created their apps in a hurried manner. The NPE team hasnot focused on the intricacies of connectivity and networking, especially after the failure of their previous apps. As a result, even an exciting app like Hobbi has faced some amount of criticism.
In reality, the track record of Facebook's NPE team is similar to its precedent. Facebook's first experimental app development group, known as Creative Labs, has suffered the same fate as the current NPE team. In fact, Creative Labs was more forthright in challenging major app companies such as Vine and Snapchat. Its creations, like Slingshot, never really put the popularity of market dominators at risk.
In comparison, the NPE team is more inclined towards buyer trends. To improve the popularity of their apps, including Hobbi, it should start conducting more informed data analyses of customer interests. Thereby, they should make their apps more user-friendly compared to industry giants.
Conclusion
In summary, Hobbi looks like a smart new app in the realm of DIY applications. It runs on iPhone, iPad, and iPod devices operating with iOS 11.0 (and later versions of the same). However, it is not clear whether the NPE team's mother company Facebook wants to refine and improve the app. If it does so, it would certainly create a positive precedent for its app development department.
Whether it turns out to be a dead-end or a beam of hope, only time will tell. For now, log in to Hobbi on your device to check out the latest addition to the DIY app genre!
Author Bio: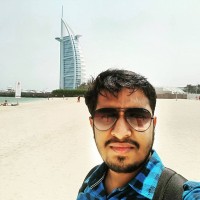 Jainish Vora is Author at Phoneier. Having experience with 5 years of writing about phones and other gadgets. He loves to explore and write different gadgets from android phones to wearable gadgets.