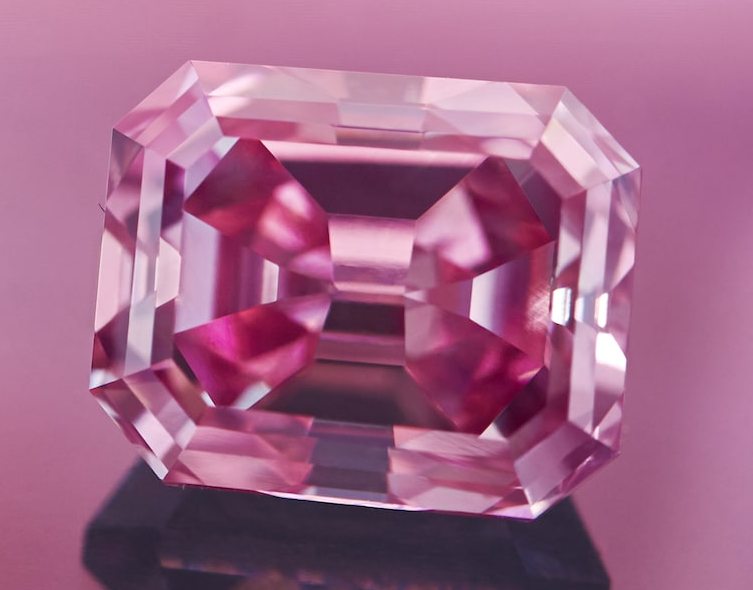 Since pink diamonds have been found in the earth there has been an ongoing allure to these ancient rocks an allure that has seen them become some of the most sought after stones on earth.
In 2018 demand for investment-grade pink diamonds has never been higher and is fast becoming a must-have and not just as an engagement ring or for high-end collectors but a go-to in any investor's diversified portfolio.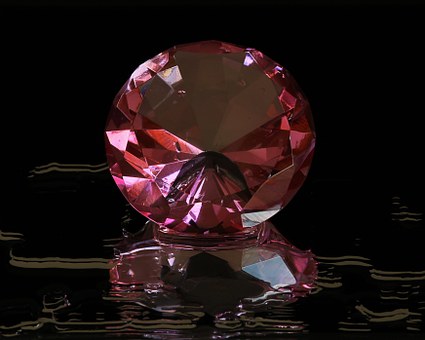 Pink diamond have been trading on the stock exchange for 13 years now and have seen steady continual growth. This is addition to the retail market also craving these extremely tiny, rare assets that helps to regularly push the price higher on both the high street and the stock exchange.  It's not as an exclusive club as you may think with many certified retailers available anyone can buy one and store it away for a rainy day, but in the case of pink diamonds, that day will be a very sunny day.
Here we look to point out the main reasons behind the growing interest, where it has come from, an overlook of performance and what the future looks like, and an announcement of the largest diamond to ever be seen at tender.
Trade it or keep it, people are in a win-win situation, and it's not very often you can say that in the world of investments.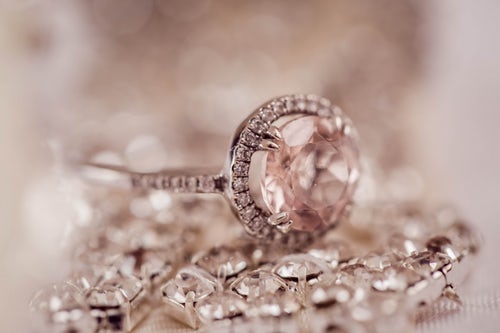 Australia is known for many things but the main reason Australia is on investors lips in recent years is it's Rio Tinto mining facility in Western Australia called The Argyle mine.  The Argyle mine is currently responsible for a staggering 95% of the world's production of pink diamonds.
For investors, pink diamonds represent many benefits to hold in a well-diversified portfolio as well as in your safety-deposit box.  For Australian investors who already have an SMSF (Private Superannuation Fund), there are three clear reasons why there should be keen interest.
Capital Gains are a Regular Feature on Pink Diamond Investing
Since 2005 pink diamonds have performed exceedingly well across various investment categories, with anyone and everyone seeing sizeable growth in the region of 12 to 20% in value year-on-year and the retail market following suit.
We have all witnessed a considerable upturn in traditional asset sectors and equities on global markets in recent years with many global indexes breaking their all-time point highs, but taken a cost average since 2005 pink diamonds have outperformed most listed assets.
The unique position everyone who is involved with investment grade pink diamonds is that right now they are about to escalate in value beyond what we have seen before, so steady growth is a given if you are invested in them or whether you own them in their physical form.
Just as there is more interest than ever in the diamonds, it happens to co-inside with a time wherein less than three years we are about to see a game-changing decline in supply.
We all know the key to everything in business is supply and demand, and this is an example of the very essence of it.
The supply of pink diamonds is just about to decline spectacularly. As mentioned above The Argyle Mine currently supplies 95% of the yearly amount of new pink diamonds, well this is about to end.
Back in 2013 to the surprise of many Rio Tinto announced the closure of the famous Argyle mine in 2020. There was a plan for somewhat of an expansion and was under revision but even so the mine will still see closure in 2021, it has been in operation since the 1980's.
The follow-on effect will be that this rare little diamond is about to become considerably rarer, pushing the value sky-high and making investment firms bullish about bolstering portfolio's with as many of these assets as quickly as possible and collectors and people in-the-know scrambling to buy diamonds in their cut and polished form.
As far as the opposite side, demand is concerned, the equity markets have been racing for a long time and when this happens people tend to get a little worried about when the end is coming, and this sentiment starts to spread. With lots of factors including inflation and interest rates, people are turning more and more into hard assets like diamonds.
The higher demand is bound to create higher prices coupled with the supply issues that the market is about to face.  So it's easy to see why the word on the street is 'pink diamonds'.
Pink Diamonds are Volatility Proof
Unlike the history of share markets pink diamonds have proved to be a rock in more ways than one. Volatility is not something associated with these stones.
Even during the Global Financial Crisis, there was very little if any downturn and was quickly back to its usual upward pattern.  Moreover, that pattern has been consistent for 13 years, not unlucky for some.
20% a year is neither here nor there to some people, but with the dynamics about to change what is already a valuable asset to hold or be invested in is about to become considerably more valuable.
The fall of the Australian $ Helps Investors with Pink Diamonds
The Australian market is still vibrant, any fall in the AUD$ helps as globally the diamonds are priced in US$, and this increases the domestic price of the diamonds also.  So for Australian citizens, it makes even more sense to have some investment grade pink diamonds tied down.
When you look at it from an investor's point of view, it's unique in its simplicity, and it gives you currency diversification while in conjunction with owning a hard asset, it's not every day you bump into those situations.
They are indeed a niche, they are not income producing, and not a short-term buy and sell situation, but they are something to have and to hold in whatever capacity you are involved in with them.
Rio Tinto and the Largest Stone
Rio Tinto recently revealed that they would be having an exclusive World preview of the most significant and largest stone in its annual sales event history.  The event which has taken place annually since 1984 has never seen a 3.14-carat vivid pink diamond before and will be shown to investors at its 2018 tender before going onto Hong Kong and New York for further bids. This will, of course, break all world records for the sale of a pink diamond. So at the end of October keep your ears to the ground to see how much the winning bidder paid.
Conclusion
There is not a market out there to buy and sell these assets like a watch collector, but they are something to have and to hold in whatever capacity. They provide protection from outside forces that will inevitably come at some point soon and a hedge on the currency where 95% of them are found. It sure is a unique asset to own or be involved in and to think we are only just seeing the tip of the iceberg when it comes to demand for these pink wonders from the core of the earth.