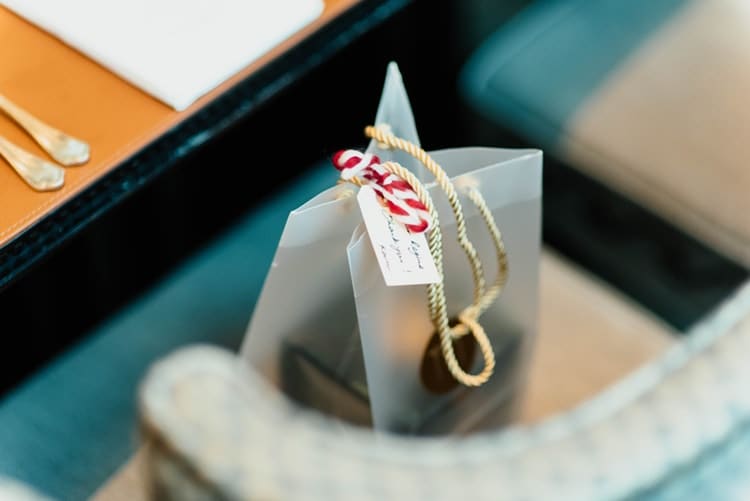 Let's accept it! We all have been into that awkward moment when we are handed over a peculiar and not-so-cool wedding thank-you gift that we are all will toss aside the minute we leave the place.
Yes! We are talking about wedding favors! Wedding gifts are the best way to show your invitees that you appreciate their love and support. And you want to give them something remember-able they could cherish upon.
While finding great favors must not be the biggest to-look-for thing of a wedding, it's the trickiest one. If you have been thinking about the best parting gift you can bestow upon your friends and guests, here some creative ideas to help you:
Practical Things Always Work:
A good gift is the one that is bought with a good thought, so before you dish-out the cash for not-so-useful gifts, take time to think that is that something you would keep? You would not want to spend bucks on the favor that would see a corner.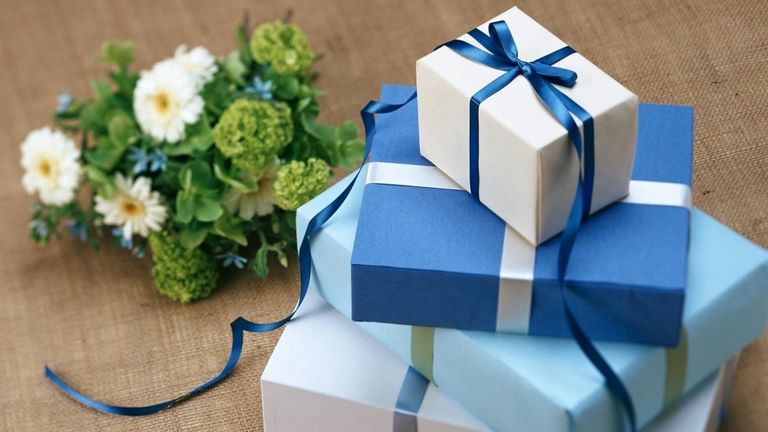 So, think of something edible- they are the safest option to give your guest. Also, they are usable, and if someone doesn't like it, they can pass it on to someone who would love it so that they won't see trash. You can include luggage tags, roasted coffee, acrylic frames or eatable and more.
Candy Tables:
If you don't know what to get and you are too late to stride roads for the gift, ask your wedding and event catering service to arrange a candy buffet. Candy table or candy buffet is a whimsical spin to treat your guests with something flavorful and delicious. Just select the jars, bowls, containers stuffed with lots of candies and chocolates. To bring-in variety you can include macaroons and cookies, and some cake pops.
Monograms:
Refrain from putting your initials and wedding date on everything, let it be more personalized so as to turn it into a useful gift later. However you can add the personalized touch on gift boxes, bags, ribbons and labels, but let the gift be for a person only. For instance, guests who love keeping unique things would find coasters handy, but who would love to display them in their home if it would have your engagement date or name.
Wine Bottles Can Be A Perfect Gift:
Wine always makes a classy and rememberable gift! Just add a note over the neck of the wine or some personalized effect, and they are ready to gift. You can even put on your personalized sticker or can add ribbon to make it look classy.
A Meaningful Gift:
Pick favors that express one's personality. Spend something like a golf ball or customized tees or maybe some planters. Share your family-recipe of making herb-infused oils or by giving tins of cookies in jars. You can also pick regional specific treats like jalapeno from Texas or maple syrup from Vermont or perhaps a hot sauce from Louisiana.
Soaps Can Work:
Soaps can be a very practical favor to pick for your loved one.  While you can pick them from the market, they are something you can DIY soaps at home. Just get lots of soap and make them attractive by choosing different colors and unique packaging.
Cookie Jars Is A Treat:
Cute mini jars will definitely be a crowd-pleaser. Grab them, fill them with treats and gift them! You can make jars to match with your wedding theme or can pick color the same as the wedding. You can also add bride and grooms initials or can chalkboard color it to give it more personalized touch; the options are endless.  Add cakes, cookies and candies in the jar and wrap it beautifully.
Flavored Sugar:
Who doesn't have a sweet tooth and when it's about having flavorful sugars, what else would be more delighting. While infusing candles, infused oils are very common; infused sugars will catch up your guests. Simply add vanilla, cinnamon, fruit, lavender, rosemary or any flavor of your choice in the sugar.  Fill the jar in a quirky and unusual way, tie a cute accessory or a tag over it and your DIY favor is ready.  These sugars are so versatile that you can use them anywhere like backing, cooking and even sprinkling.
Whether it's an indulgent treat or a DIY gift, hands-on something that your guest would love having it!