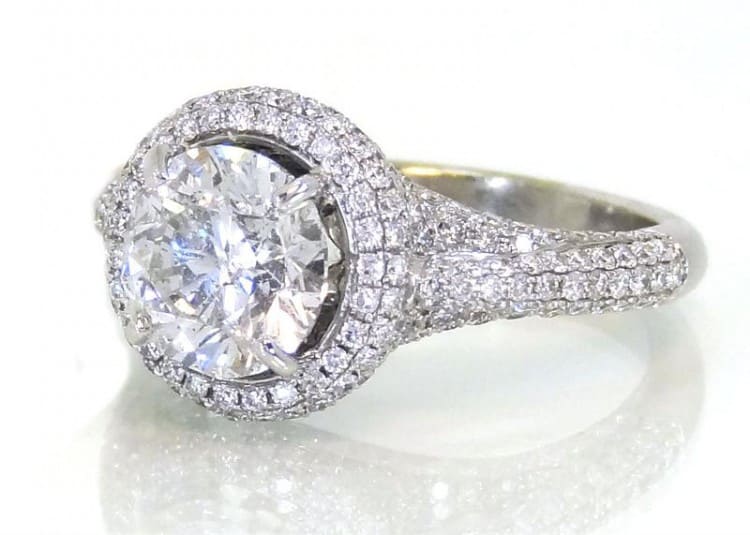 Engagement rings are not just sparkling and enticing pieces of jewellery that everyone is familiar with. It is a symbol of commitment and whether you are already engaged, about to be or nowhere close, looking at diamonds and gemstones is always alluring. As is it with any article of clothing, engagement rings also have experienced their fair share of trends.
However choosing an engagement ring is a big decision, it is not only a symbol of your love, but you would be rocking it every day for the rest of your life so it should fit your personality perfectly. Whether you are more of a traditional bride or looking for exciting new styles, there is something for everyone.
I've rounded up some beauties for you, so let's take a look at the hottest styles.
Open Rings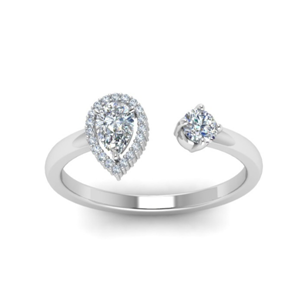 Stylish, fun and unique, open engagement rings are the hottest trend on the market. These contemporary pieces make the perfect statement as they have original design and eye catchy look. This subdued style lets you run free with customisation, whether you stick to diamonds or play around with coloured gemstones the possibilities are endless. It is perfect for the bride who veers towards the sophisticated.
Split Shank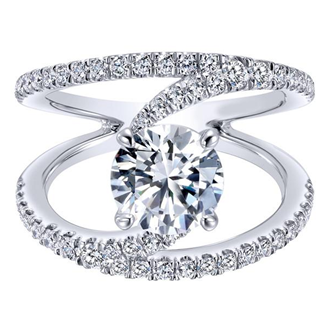 Splint shank engagement rings are unique in that the band is split into two strands at the top and elegantly frames the desired centre stone sparkling on your finger. The new trendy spin on split shank rings is having two bands running parallel to each other with a diamond or gemstone whatever you prefer separating them, giving a look as if the stone is suspended in the air. This gives the ring a delicate touch and what can be more gorgeous and outstanding than this.
Two Stone Rings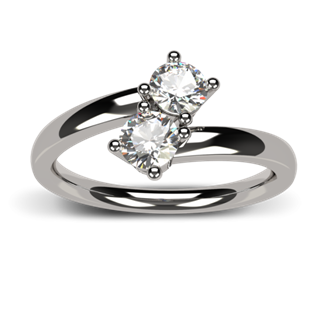 When it comes to diamonds, the more the good and engagement rings made with two stones are gaining popularity quickly. Two stone engagement rings are modern and unique and are a gorgeous alternative to traditional styles. This style offers you to team different sized stones together or revive classic cuts with a distinctive setting.  A pair of pear cut diamond on a pave eternity band is quite stunning. You will be spoiled for choice with these two stone rings.
Oval Cut Stone Rings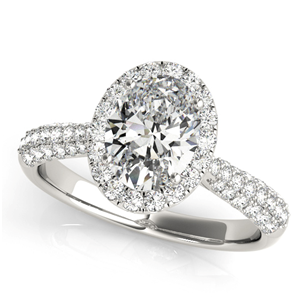 Oval cut engagement rings are on the rise with celebrities like Blake Lively and Kate Middleton flaunting their gorgeous rings with this cut. The stunning oval cut stone makes the ring stand out with adding a bit of flair to the classic round cut. When paired with a thinner band, the oval cut stands out as a focal point and add a bling to your ring. You can choose tanzanite or morganite to save some money.
Side Stone Rings/Trinity Rings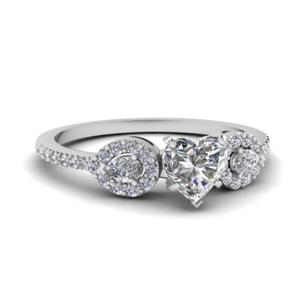 Since the beginning of time, women have always looked for ways to make their diamonds look bigger. In the past decade, diamond halo has been the go-to setting for getting more bling. However, these days there has been a new wave where women are saying goodbye to halo and hello to side stones. Engagement ring designers at Australian Diamond Company say that side stones complement centre diamond well while making the engagement ring look a little extra. Recently, Meghan Markle had been spotted wearing the three stone ring.
East-West Settings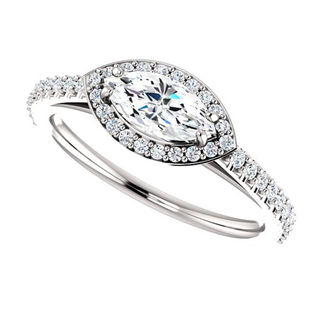 This style has been around for a little while, but I see the trend getting even stronger and is here to stay. Unique, yet classic in nature, emerald cut diamonds look stunning when set this way, however, I am seeing more oval cut diamonds and marquise set sideways as well. Don't opt for cushion or rounds here as they will not offer the effect you are looking for.
Eternity Bands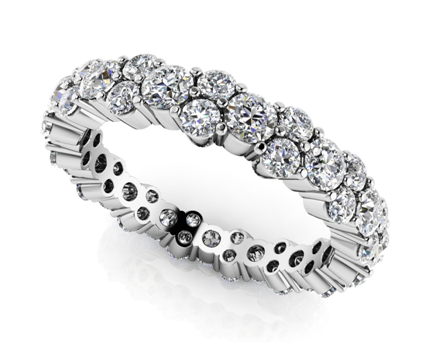 Instead of going for a single stone consider a blinged-out band. Brides-to-be are getting more adventurous and choosing eternity engagement bands. It's all about detailed jewelled patterns, mesh-like finishes and twisted milgrain beading. These eternity bands provide as much bling as the big centre stone and are suited for brides who aren't comfortable with the height of the solitaire. Another take on this trend is that it can be stacked with big diamond bands or stack a different style or metal colour band in-between the matching engagement ring and wedding band or the two of the same style bands on each side of your engagement ring.  These styles are very popular these days and can be seen on your Instagram feed.
Pop of Colour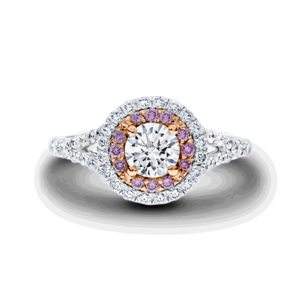 Just like growing love for rose gold, coloured diamonds are starting to pop up as a way to switch up your classic engagement ring. Whether as the main stone or the flanking accents, there are various natural diamond colours to choose from such as yellow, blue, brown, grey, orange, purple, green and pink Argyle diamonds and even black. These pops of colour give a classy, yet unique touch.
With the number of choices available today there really is a diamond engagement ring to satisfy the taste of just about anyone.
Now, that you know about the trends in engagement rings, the pink Argyle diamonds have been getting all the limelight and many couples opt pink diamond engagement rings as well as many people are looking forward to investing in Argyle Pink Diamonds, why? Let's get to know.
Pink Argyle diamond is feminine, romantic, fashionable and passionate and is amongst the hardest to find in nature.
The gorgeous colour combinations with the romantic appeal make them ideal for engagement rings.
The colour pink is associated with sweeter emotions and is linked with love, tenderness and innocence. So, people who want to express their true love, present a pink diamond ring to their partner.
Pink diamonds are rare and unique just like your love and presenting a pink diamond engagement ring symbolises it. And the last
The pink diamond is breathtakingly beautiful.
These are few of the reasons why you should propose with Argyle pink diamond engagement ring.