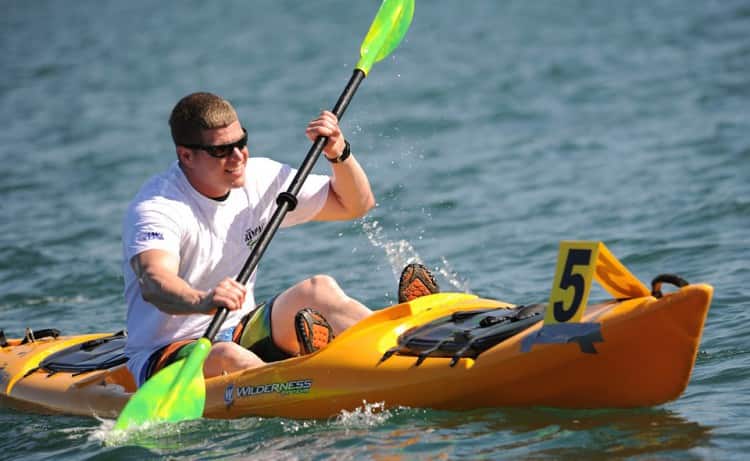 Many of us are not in our right physical shape, but still don't feel like hitting the gym regularly. Even, we can't manage even to maintain a regular fitness routine.
But if there's something that's a thrilling and exhilarating sport, that might seem to interest us. And if it brings on weight loss as a by-product, it's even better!
If you're one like-minded, kayaking is the go-to sport you should head in. And in this post, we'll be talking about its effectiveness as a weight loss method.
Fact 1: Kayaking Lets You Engage the Body
First and foremost, kayaking is a physical sport. No matter you are doing it on open water, small channel, estuaries or Crystal River, it's a great exercise for the upper half of your body.
If you use paddles in kayaking, it also engages the leg muscles, the abdominal muscles, and hip muscles as well. Apart from muscle exercises, kayaking induces calory loss and weight loss as well.
Fact 2: Paddling Impacts on weight Loss Process
As we're talking about paddling, it's one of the quickest fat/calories burning tactics we've seen in any water sport.
However, in order to lose your weight through paddling, you need to do it hard. If you kayak through a scenic route and go slow, the result won't be as expected. If you want to spend some leisurely time with a few minutes of break after once a while, the calorie loss will be at a minimal figure.
Kayaking surely burns calories in the same way a treadmill does. But that requires to do it quick and hard.
Fact 3: It Burns Calories to A Great Extent
It's a great way to burn calories up to 1600 in one single session of four hours. However, this number is depended on some factors as how much weight the paddle carries on, what type of kayak you are using and so on.
If you want some more proof upon whatever we've just said, you can have a look at these few facts-
A 125-pound paddle exercise can burn up to 283 calories per hour.
A 150-pound paddle can burn up to 340 calories per hour.
A 200-pounds paddle can burn up to 450 calories per hour.
Note: These researches are done by institutions like Americal Council on Exercise and Harvard Health Publication.
Fact 3: Kayaking is Already Made to be A Tough Exercise for You
You know how it goes on in gyms or fitness centers. You decide everything that you'll go through. But things are a little different in case of sports like kayaking.
You burn calories at a good rate while dragging weight across the water. But to make it even a harder exercise, there are wind, current and some other natural catalysts here.
So, it's all made in a way that you will have no options left except paddling hard. And the best part is, you won't be bored off it as it's meant to be a fun and excitement.
It's Not Boring(Like the Gym) At All
Now, this is what attracts most of us kayaking-lovers. We do lose a good number of calories and strengthen our muscle power through kayaking. But the whole process won't feel like an exercise for you. The waterside view, the gentle breeze, and the whole scenario will be all around you to soothe your mind and body.
Many people take outdoor sports like kayaking as part of their weekly workout routines. And that's not a wrong decision at all- we must say!
Some Tips Before You Kayak
Don't go hard at paddling and paddling speed if you're new to kayaking. This may induce muscle injuries.
Prepare yourself for a particular timespan of kayaking. Doing it for hours and hours may lead to stiffness in muscle.
Use quality equipment to extract the maximum benefit.
Don't forget to put on safety gears and equipment.