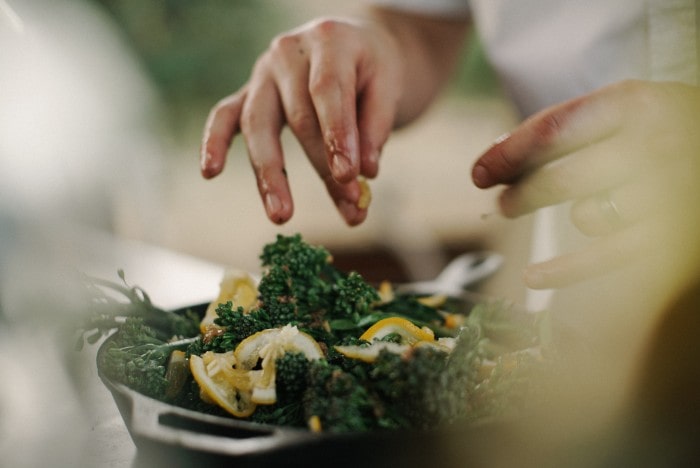 Our decisions and habits modify our health and impact our wellbeing. Bad habits should be left in the past altogether and changed to those on our list below. Learn how to kickstart your health with a few simple improvements to your lifestyle.
Sleep is your number one priority
Have you noticed how your every day is affected by the amount of sleep? Do you start your morning with a grumpy face or a happy one? If you are grumpy in the morning, you didn't get enough sleep. If you have an irregular sleep routine, your body is simply too tired. Sleep is important because it is when our body recharges and it also regulates many bodily functions. This year make your sleep a priority. Go to sleep at the same time every night. Wake up at fixed times in the morning and get at least 7 hours of sleep.
Eat your way to more energy
Turn your diet into a rainbow and see how you'll have more energy. A proper diet can only fuel us for success and give us healthy sources of energy. By eating the rainbow you add a lot of veggies, fruit and other colorful sources of food. Include lean protein and healthy sources of fat and fiber and stay away from processed food. A healthy diet can improve your health and wellbeing and increase energy. Find some healthy and easy to make recipes online and get used to living healthy.
Move more, sit less
Movement gets the blood flowing and improves circulation. It also keeps your body, mind and soul healthy. Aim to walk whenever you can. Forget about the elevator and use stairs instead. Bike in nature whenever you can. Instead of scrolling through social media in the afternoon, take a stroll around the neighborhood. Just invite more movement into your day with slight changes to your sedentary routine. 
Take care of your smile
Genuine smile improves our confidence and the way people perceive us. Do you want to be perceived as a friend or a foe during your daily interactions? A smile is one of the most genuine facial expressions so don't hide your own. Feeling insecure about your smile due to years of neglecting your dental health can easily change. Schedule a dentist appointment and improve your smile with veneers, dental implants or an orthodontic appliance. Professionals at the Oceanic Dental Lab can suggest the most suitable solution for any dental issue. 
Embrace fitness for general health
Working out at least three times a week requires just three hours out of your entire week. When we put it like this you realize that time is never in issue when you say you can't find the time. It is all about priorities and health should be on top. 
Try different fitness regimes so you can find one you can commit to. It is all about finding joy in exercise and movement. It is important to pick the fitness regime that challenges you and increases your strength gradually. 
Limit social media
Spending all your time on social media does more harm than good in the long run. For starters, you spend so much time on it. When you halve the time you scroll daily, you'll finally finish that book or have time for that hobby you like. Instead of chatting with friends, meet up and go for a walk. Your life will improve and you'll have more time for things that matter.
Proper stress management
Stress is real and we just have to accept the fact that things, people and even circumstances will stress us. We can't eliminate stress but we can learn how to cope. Stress management is a skill anyone can learn and adjust to their lifestyle and habits.To reduce pent up stress in your body you need to engage in physical activity to reduce endorphin and serotonin.
Your workouts, dancing, yoga, or riding a bicycle can help relieve stress. Relaxing activities like meditation, massage, journaling, coloring also help us feel less stressed. Aim to leave work at the office and limit toxic relationships or other stressors from your life. Stress management can only enhance your life and even provide some fun along the way. Dancing is fun and it removes stress so fill your time with fun and enjoyable activities.
We're responsible for the quality of our lives. That's why we should kickstart our health with some new routines and habits. Even if you start with just one habit at a time, you change your health for the better.