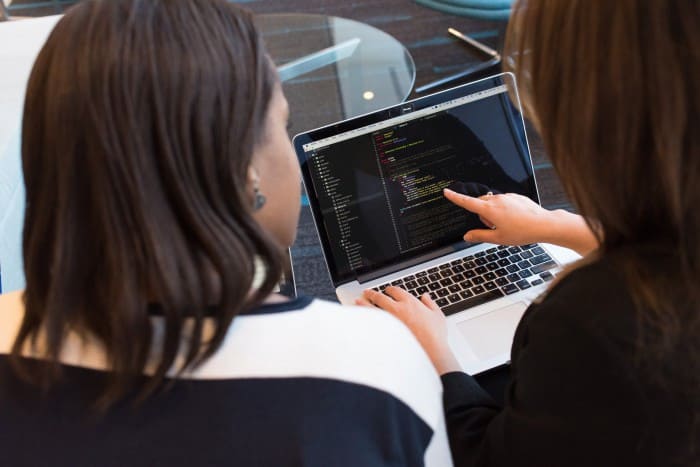 Evolution in tech never stops! But this is what you can expect this year and beyond.
Smartphones are the greatest tool ever invented in the entire human history. A single smartphone has the capacity to replace tens of others gadgets we routinely use. The most interesting thing about these small-screen computers is that we have developed limitless dependencies on them. Usage stats from various sources have proved it.
Mobile Phones were already the most preferred communication tool, alarm clock, and music player long before they were not smart. But since they have turned smart, they have got enough power to mimic everything a full-fledged PC can do. In fact, most of us are able to do almost everything through smartphones, aren't we?
But our smartphones are nothing more than flashy hardware without apps. From using a smartphone to make video calls to watch streaming videos, to playing favorite car games, to tracking field-forces on the go, to booking ticket of a blockbuster movie, everything you want to do, just happens in apps.
Businesses know that apps are the new medium to reach customers and provide information to their audiences. But then we have rapidly evolving technology of mobile application. No company should rush to hire or hastily deploy a mobile app development team to implement an app to create their mobile presence.
Because trends change quite rapidly in mobile application development, a business must first understand these trends and then hire a development company. Let me bring the 2018's mobile app development trends into the light so that you could come with a most relevant end product. Here we go
Augmented reality and virtual reality
Both companies and their customers now keep encountering the terms AR (Augmented Reality) and VR (Virtual Reality). They are the most relevant technologies being integrated with mobile application developments nowadays. There can be several practical uses of integrating AR / VR into an app. Let me briefly mention some most practical business use cases of AR or VR mobile apps in different industries.
Marketing
IKEA's furniture catalog and app, L'Oreal's AR based display-stands for hair-care products and Coco Cola Germany's VR app to augment coolers right at customers' stores
Medical
Lindsay Virtual Human to understand human anatomy in detail, IrisVision to restore low vision, and VisitU to relax hospitalized or under-treatment patients.
Education
Google Translate's camera feature to translate 30 languages, Start Chart for students to learn about constellations by aiming their phone at the night sky, and Discovery VR that helps students can explore exotic natural location
Artificial intelligence (AI)
Artificial Intelligence technology has been here for so long but was limited to only bulky computers and legacy systems. Now the technology has evolved to support mobile platforms and to offer business-users with mouth-watering insights via advanced analytics, machine learning, cognitive interfaces, and predictive algorithms
Some interesting examples already available to us as PIX, SwiftKey AI, and Hound from Microsoft, Google Assistant from Google, and SIRI from Apple.
Cloud-based apps
Cloud computing is gradually becoming the key trend in the tech world. The cloud technology reduces the impact of apps on smartphones' internal memory. Google's Doc, Sheet, and Slides, DropBox and Google Cloud are some of the widely excepted examples of cloud based apps. They all are available on mobile devices too.
Mobile payments
Global mobile payments had already gone beyond $700 billion in 2017. It's a visible growth of $500 billion over the past four years. Leading m-commerce retailers have adopted mobile based payment gateways and systems to help customers easily pay for their purchases.
Also, Google introduced its Pay service earlier this year – it's an app that includes both Android Pay and Google Wallet under a single umbrella. Apple has already brought in Apple Pay.
Wearable apps
If your app does have a possibility to have wearable app extension, don't ignore it. A report by IDC notes that Apple and other smart wearable devices saw an increase of 28.4$ in device shipments in the quarter first of 2018. So, the wearable market is diversifying and is set to achieve substantial growth in coming years. Be prepared for this too.
Blockchain
The blockchain is here for nearly a decade; however, it has now become a new buzzword in the market from past 2-3 years. Blockchain was initially brought in as a public ledger system to keep records of transactions of crypto currencies. There is actually an increase growth in the number of blockchain companies that are now embracing this new technology trend.
But now it can have tons of uses and, in every use case, it can add value in so many ways in which we currently go about our lives and do business. The two major benefits that Blockchain surely delivers in every use case are transparency and security. Modern mobile applications need to be thought for the possibility of integrating the technology of blockchain into them. Expect to see the technology becoming more mobile-focused in future.
Focus on app security
Online product and service security analysis agencies have already reported that 75 percent of apps would fail even at basic security tests. Users are aware of the fact that apps can cause various security breaches into their devices, including data and confidential information theft. This is why we will see increasing stress on app security in the current year and beyond.
The Internet of Things (IoT)
No doubt IoT has now become a user-friendly technology due to growing power of smartphones. Earlier the technology was entirely focused on PCs and desktop, which were not portable mediums at all.  But smartphones have provided IoT the true means of portability. Smartphones come in a variety of connectivity options such as data, Wi-Fi, Bluetooth, NFC and various others sensors, which make the concept of IoT-mobility completely realized.  There is an explosive growth prediction for IoT. No one should avoid this game changing technology.
Beacons and location-based services
There are functional uses of mobile focused beacons and location based services across hotels, sports, event venues, museums, restaurants, retailer stores and healthcare.