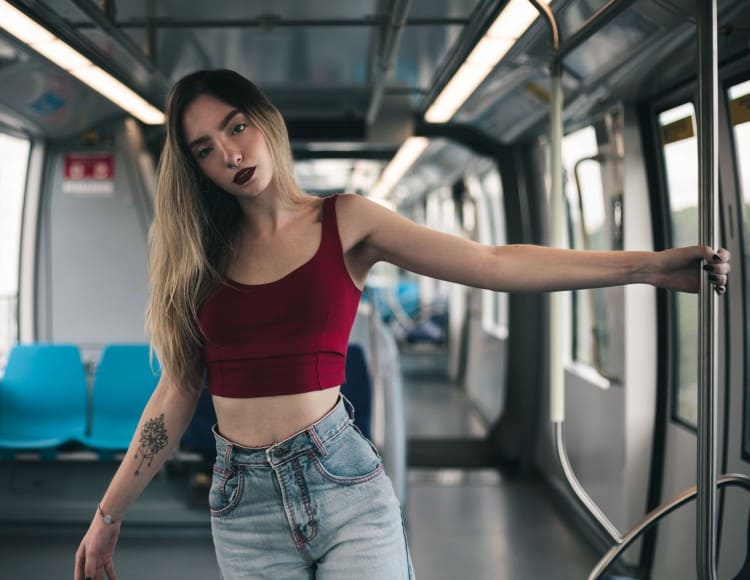 We females love to see changes in several things at one point of time or the other.  Whether it is change in season, office post or fashion, we warmly welcome all the necessary modifications that come to us. In terms of fashion, we keep on making new style with day to day changing fashion to look more attractive and dynamic. Looking beautiful and up-to-date is our birth rate and for this we keep on making experiments with our clothing line.
At this very point, crop tops for girls is the recent fashion resilience that we look forward to. This navel high spring season attire has become an essential part of our wardrobe due to its quality to provide ultra-stylish, chic style and sensational appearance. For this very reason, I would recommend majority of females to come out of their comfort zone and try this Crop Top to add shiny stars in one's outlook.
How to Find Crop Tops Online?
When it comes to actually buying this style of crop tops for girls, then I would rightfully say that online is the best medium to find wide variety of color shades, sizes and attractive patterns. Finding crop tops online let you come across magnificent prints in the same that look cool and quirky to the eyes of onlookers.
Style Tips for Wearing this Crop Tops
Since crop tops that majorly worked out in 1980s cult classic Flashdance , is again back on track and is creating whole of buzz these days. For this reason, I will share some of the best style tips for wearing crop top for girls:
1. Go for High Wasted Full Length Bottoms
If you are looking to choose ideal attire for the next shopping outing with your friends, then layering your chic style Crop Tops with high waist jeans or chinos is the best thing to do. Doing this let you appear quite comfortable and remarkably stylish in front of others. On the other side, showing skin of display in this combination makes you feel fully comfortable in the vicinity of many people around you.
2. Own a Long Skirt
Make a drastic change in your casual outlook by putting on crop style top with a long skirt falls till your ankle. You will definitely steal the attention of many with this killer combination.
3. Create a Perfect Winter Look
In chilly weather conditions also, one can lay hands on this style of Tops by pairing up with a warm cardigan or a short length jacket. Doing this makes you feel confident enough to carry on any style of clothes that are trending these days.
4. Wear the Print
In order to make your casual outlook more amazing and eye catchy, lay your hands on printed set of tops in crop style. Do not utter a word and let quirky text printed Crop Tops Online speaks on your behalf and makes people crazy about your upgraded fashion sense.