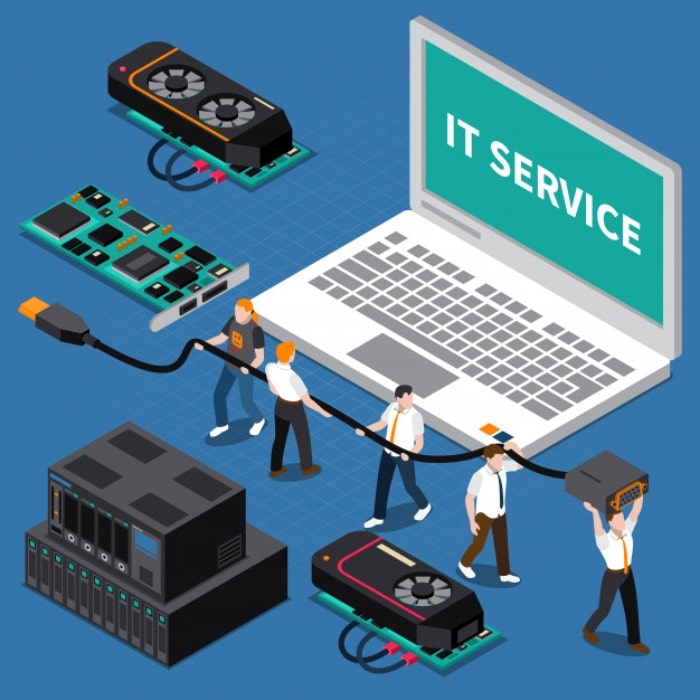 These days, businesses of all sizes rely on IT service for all sorts of things from day to day operations to finance, production, and more. In fact, the digital age we live in means that the success of many businesses hinges on the smooth running of their IT operations, and with this in mind, many decide to get professionals on board to manage their IT services.
Businesses can now access services such as business IT support, and this makes it much easier to ensure everything runs as smoothly as possible when it comes to their IT services. These services are proving invaluable to both small and larger businesses, and there are different plans to suit the differing needs of businesses. So, could this type of service benefit your business? Well, we will look at some of the key benefits of managed IT services throughout this article.
What Are the Benefits?
When it comes to your business IT services, you have to consider everything from your specific needs to your business budget. This is why it is important to find the right provider for your managed IT services, as this can impact the cost, efficiency and reliability, and the impact it has on your business. By finding the right provider for your business, you can benefit in many ways. This includes:
A Cost-Effective Solution
For all businesses, keeping an eye on spending is vital in order to ensure they stay within business budgets. So, some may look upon managed IT services as an expense they cannot afford. However, you have to consider whether it is something you can afford not to have, as the costs could be much higher if you have problems with your IT systems and solutions. By finding the right provider and plan, you can benefit from a cost-effective solution that can help you to avoid devastating issues and losses in the future.
Greater Efficiency and Productivity
With the right IT solutions in place, you can benefit from greater efficiency and productivity for your business. However, these IT services need to be running smoothly and they need to be reliable in order for you to enjoy these benefits. Having a professional and experienced provider to manage IT services means you can benefit from efficient IT solutions that will provide you and your business with a host of benefits.
Peace of Mind
Given our reliance on IT these days, it comes as little wonder that so many people become really stressed when IT problems occur. However, problems with IT systems can and do occur, and they can cause huge issues for businesses. By having a good, reliable provider to manage your IT services and solutions, you can minimize the chances of problems occurring, and if they do occur, you can ensure they are sorted out as quickly as possible. This means far greater peace of mind for you as a business owner or manager, and far greater protection for your business.
A Central Point for Convenience
Most businesses these days rely on a variety of IT solutions, each of which needs to be running efficiently. The last thing you want is to have to keep finding and turning to different professionals to deal with every IT problem that occurs. When you have a provider for managed IT services, you can benefit from a central person or point where you can get everything from IT support and solutions to experts who can sort out IT issues in next to no time. This provides greater convenience for you and means that you will have a central contact for all IT-related issues.
A Choice of Plans and Options
One of the other benefits of managed IT services is that there are many different plans and options you can choose from. This makes it much easier to find a service that is perfectly suited to the needs of your business and fits in with your budget. Many plans are also flexible, so you can adapt them to suit the changing needs of your business.
Aiding the Smooth Running of Your Business
With the right provider for your managed IT services, you can benefit from professionals who can aid the smooth running of your business. With IT playing such a vital role in business operations, this sort of service is one that most businesses cannot afford to be without.