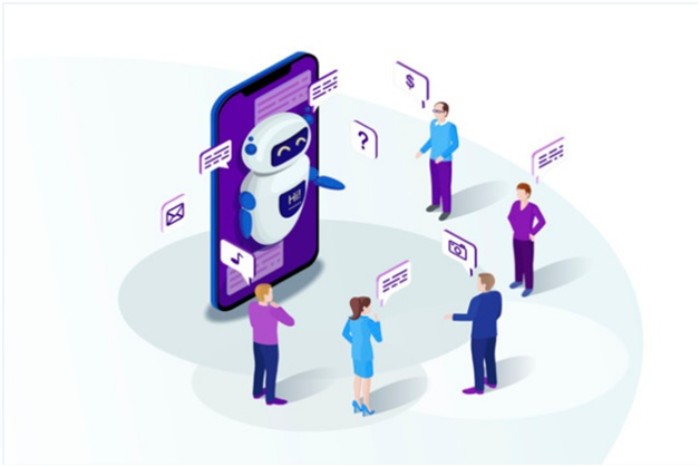 AI or Artificial Intelligence has taken and continues to take the world by storm. An exciting technology, it has a gigantic array of apps in a lot of industry verticals. Business organizations across industries have taken to artificial intelligence, to reach out to more customers or to boost operations. Mobile app development has never been livelier with AI around.
Brief Understanding of AI
AI is a computing technology that helps computers learn from experiences in the past. Furthermore, it allows adjusting to new data inputs. The objective of artificial intelligence is to enable a computer to accomplish activities that mimic that of humans. Computers can 'learn' from a huge amount of data to perform the tasks desired.
Artificial intelligence is entirely different from automation that's rule-based and makes use of technologies such as NLP or Natural Language Processing and ML or Machine Learning. The beginning of artificial intelligence could be traced back to the work of Alan Turing, a British computer scientist. The word artificial intelligence, however, emerged first in 1956. This was during the Dartmouth Conference organized by John McCarthy, an American computer scientist. AI research has undergone different ups and downs.
AI has utility in different sectors of society, such as finance, banking, healthcare, gaming, agriculture, and autonomous vehicles. The tech has relevance in the different functionalities of businesses, including customer support and marketing. Today, Android app development integrates AI to further boost applications. This year, there will be more AI apps available for Android lovers.
AI Apps for Android Lovers
The mobile app development demand grows in leaps and bounds every year and likely would continue to grow in years to come. Android, one of the most popular operating systems in the world today is looking towards the creation of more artificial intelligence apps to stay ahead of the competition. The following are some of the AI apps that would be available this year.
Cortana digital assistant: A Microsoft-designed artificial intelligence digital assistant built mainly for different devices, such as Windows 10 Mobile, Windows Phone 8.1 and so forth. Later, the company widened its limit and made it available for Android phones. It's a popular personal assistant app of AI that helps users track essential files, videos, images and faster.
Furthermore, Cortana has a sending message function, allowing people to contact their colleagues who have the application. The app helps send emails, look for important things on the web, control music and add events to remain organized.
Google Assistant: A virtual assistant from the tech giant. It helps users do research online or on computer systems. It works with both Android and iOS. Voice commands include 'Hey, Google' or 'Ok Google'. It lets users perform tasks such as checking appointments, sending messages, sending birthday cards and making calls while on the move on their Android device.
The app has become one of the most effective artificial intelligence assistants, bringing up continuous updates for functionality and performance optimization with fewer commands. Furthermore, it has become one of the best reliable voice search platforms today.
Robin voice assistant: Another voice assistant AI app for Android. It also plays a favorite playlist or jokes while driving without physical interference. With the Robin AI app, you could also get local information on traffic. Furthermore, it also allows making a quick call, finding gas stations, getting directions and looking for parking lots, weather conditions and so forth.
Robin's  voice also keeps you updated on the latest news, sets reminders or alarms for meetings and activities. Using it only requires a single tap on the mic button where the application starts to help. You could also say 'Robin' or wave hello twice in front of the upper edge of the phone over the sensor.
Elsa speak: Acronym for English Language Speech Assistant, ELS is an AI app that primarily allows people to improve or speak English fluently. It offers the best pronunciation, accent and speaking quality. It's an Android based app that's available in the Google Play Store for free. The AI application is extremely useful for people who want to learn English by guiding users where pronunciations go wrong and teach them how to improve.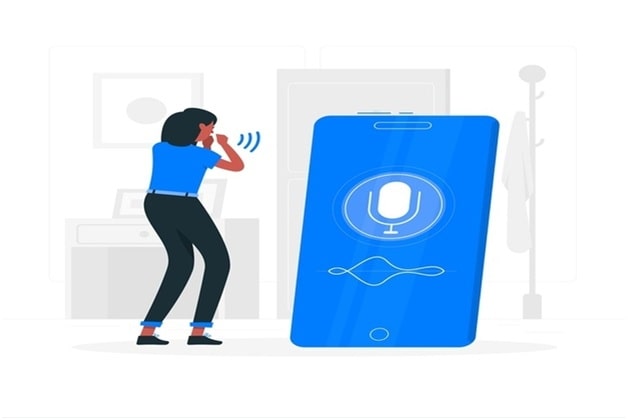 An android-based app that's available in the Google Play Store for free. The AI application is extremely useful for people who want to learn English by guiding users where pronunciations go wrong and teach them how to improve.
Hound voice search and assistant: One of the best AI Android apps. It's a mobile and voice search assistant that lets users search for anything with the use of their real voice. Activating the app requires tapping fingers or using the screen to explore. By saying 'Ok Hound', the app would bring itself on automatically.
The app is way faster, much better and smarter than Google Now and Siri. It helps get entertainment, communication services, and information. On the other hand, it also provides information about the temperature, navigation, weather, directions, news search, makes calls, video search and a whole lot more.
Replika: The AI-powered app was developed initially for the iPhone, but is available for Android users now. It helps increase conversations the same as a real person when you feel anxious, feel down or need somebody to talk to. The conversation does not appear automated but begins as generic that get more personalized and specific over time.
Replika also helps express one's self. It offers helpful conversations and allows you to save valuable memories and notes on the notepad application for you to track them anytime.
Socratic: An app that's powered by artificial intelligence. It helps students with math and other homework. Students could take pictures with their phones. Socratic makes use of its AI capabilities for visual explanations of concepts that students have to learn.
It further makes use of speech and text recognition and could support learning math, science, social studies, literature and more.
The artificial intelligence apps for 2020 are efficient and smart. Furthermore, these applications help save valuable time and make different tasks simpler.
Writer note:
Morgan is an IT Consultant at TatvaSoft Australia, which is an Android App Development Company in Australia. Coming from an IT background Morgan likes to share informative and very useful articles, blogs on mobile app development. He is having seven years of experience in a Technological domain and helps the organization of all shapes.