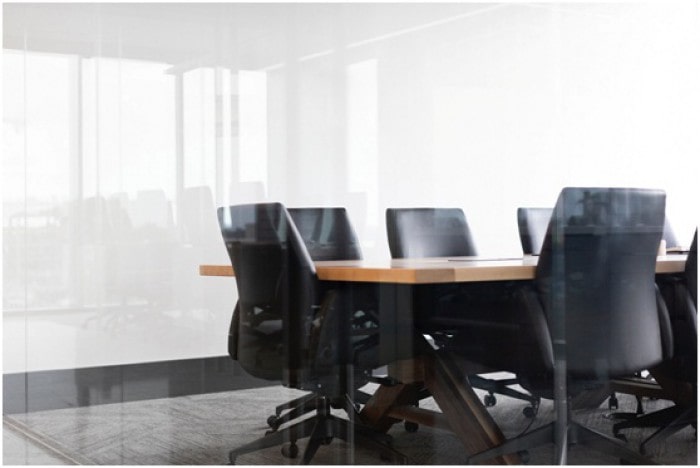 Are you on the lookout for a San Diego conference center or meeting room for your next corporate event? Which venues do you have in mind? San Diego is filled with numerous options, but all of them may not be suitable for your needs or within your budget.
So first let us see how we can select good meeting rooms in San Diego, and then we'll discuss the top 5 venues on our list.
So What Should You Keep in Mind when Evaluating Meeting Rooms on San Diego?
Determining the best suitable meeting room for your business may seem a simple process.  But you don't want to overlook things or ignore important details, right? Here are some essential things to remember if you want to ensure that you book the best venue at the lowest possible costs.
The Ambiance
Every meeting room is created for a different purpose and a different kind of meeting which all vary from business to business. Sometimes you want to conduct training at other times, it's a just post conference gathering. And when your business expands and grows, you may even get together and celebrate. So for all three situations, you need a different kind of meeting room. Consider the offered amenities and the ambiance of various meeting rooms in San Diego, and then decide which one best fits your needs.
As an example, if you're conducting an 8-hours long workshop, you should choose avenue that offers on-site catering. Similarly, if you're holding a meeting to discuss goals for the next quarter, you would need appropriate A/V equipment and lighting options. And when you're in a celebration mode, well, that's not complete without good food and a bar.
Facilities
What kind of facilities are available at the venue? Are their costs included in the rental amount, or would you have to pay more to available them?  Good meeting rooms in San Diego also offer on-site support and assistance, ensuring that you face no issues during the event.
Understand the kind of support that may be required before finalizing a venue.
Costs
Probably one of the most important factors when considering meeting rooms in San Diego. Remember that other than the number on paper, there usually are certain hidden costs which you may not come to know until you pay the bill. Find these out beforehand and make sure that they don't stretch your budget, Are there any extra taxes to pay?
Would you have to bear the costs of electric bill or pay separate rates for using the available equipment?  Consider all these costs in detail beforehand. Ask the representatives all kinds of questions and become aware of all hidden costs. And even after doing this, do set aside a certain percentage of the budget for unforeseen circumstances.
Payment Terms
How are you supposed to pay? Which are acceptable payment modes? And what about advanced payments? Find out the payment terms beforehand and factor them in when comparing meeting rooms in San Diego.
The Top Meeting Rooms in San Diego
1. IQ SmartCenter
IQ SmartCenter is located right on the outskirts of San Diego Downtown area. Boasting of a sleek and modern design, this venue has two boardrooms filled with the latest technology, ensuring all your meetings are hassle-free. If required, the two spaces can be combined together to create a single huge space. The total number of seats varies with the sitting option that you choose, but the maximum occupancy for the two rooms is 51 and 68. IQ SmartCenter has the most advanced video collaboration system, designed to improve productivity and efficiency.
2. The Point
Overlooking the Mission Bay, the Point introduces a Southern Californian touch to your events, making it perfect for board meetings, conferences, seminars and other corporate get-togethers. The on-site team is friendly and will help you set up the event, taking care to meet your exact specifications.
The Point comprises several rental rooms that cover an area of 2,500 square feet. Each of these rooms features comfortable white, foldable chairs and can accommodate 120 rooms. Popular rooms that you can rent include the Conference Room, Botanical Garden Room and the Bay Room. Several amenities are available such as lighting and sound equipment, cleanup and parking space. Bar services, liability insurance and Wi-Fi are all included in the package costs.
3. San Diego Training and Conference Center
Located in the Downtown area on Level 9 of the Diamond View Tower, the San Diego Conference Center is the best choice if you want to ensure a flawless experience. All necessary facilities like catering, private spaces, wheelchair accessibility, business centers and AV equipment are available on site at some of the lowest rates in the area.
San Diego Conference Center takes up an area of 5,000 square feet and is divided into 7 rooms. The largest of these has an area of 672 square feet and the second biggest room occupies 621 square feet. The Conference Room is the smallest with an area of only 108 square feet. The venue can be accessed by taxi, bus, train and also the airport shuttle.
4. The Liberty Station
The Liberty Station is located on the Historic Decatur Road has an array of indoor and outdoor venues to choose from. Outdoor venues are suitable for mega events that are attended by thousands of people. These include the Chapel, Barracks 17 Plaza and Ingram Plaza. Indoor venues include Dick Lab NTC Command Center and Building 177.
5. The Westgate Hotel
The Westgate Hotel is a luxurious venue with an exclusive and elaborative décor, located in San Diego's center. 12 meeting rooms, each varying in size, are available for rental purposes. An on-site support team is available throughout the event to ensure you have a hassle free experience.
6. Horton Grand Hotel
Horton Grand Hotel is spread over 23,000 square feet, offering elegantly decorated meeting spaces. Most of these can hold up to 180 guests. Facilities include setup, cleanup, bar, catering and wireless internet.
Author Bio:
Amanda runs the booking team for IQ SmartCenter – A sleek and modern conference center in San Diego. Amanda has longstanding expertise in the wedding and event industry, and she enjoys blogging about the latest trends and industry topics.