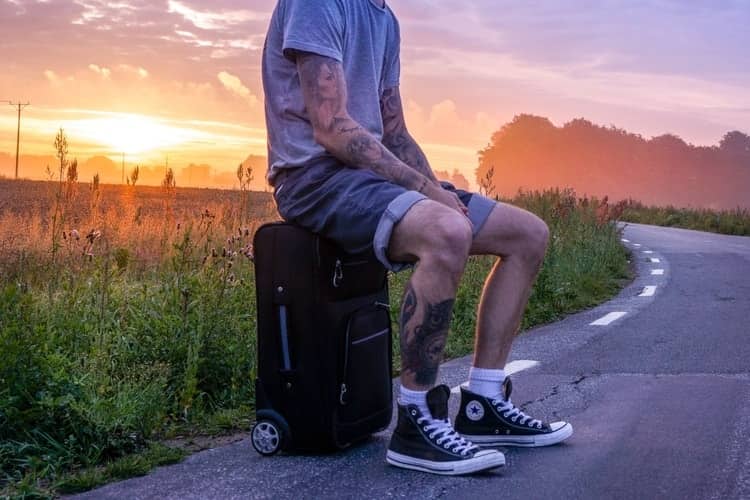 When we look back at history, every men's clothing has had its own origin story and purpose. Be it jeans for the factory workers or the cargo pants for combat soldiers – the stories behind their origin and purpose are quite interesting. Similarly, men's shorts were used for casual affairs to allow free movement of legs and air circulation during physical activities. Men's shorts have been exclusively and continue to be used as beachwear as well. However, as time progresses, the fashion trend has changed.
We are now seeing men's shorts as one of the most common bottoms preferred by men. From rare occasional wear, the men's short has had its own share of the evolution of becoming a catchy trend which also influenced the introduction of cargo shorts for soldiers. Having originated in the warmer nations, the shorts have now been included in the formal wear as well. Having said that, not all pair of shorts look good on all men. As per your body size and height, there are different shorts which would certainly help you look good and stand out. These shorts could be worn to parties, beach days, sports practice and what not.
In other words, you can now easily find a pair of shorts to go with every occasion. However, if you are looking to buy mens shorts in fashion today, you need to know more about the different types of shorts available. Some of these designs are light or shorter in length which is why it is important for you to also be aware of which pair of shorts might actually look good on you.

Chino shorts
If you are looking for a pair of shorts which can be used as formal wear as well as casual wear, then the Chino shorts is a must buy. Chino shorts are slim, versatile and look brilliant with a regular fit formal shirt. A summer staple for many men, chino shorts are recommended for men with all body shapes.
Swim shorts
If there are any men's shorts which is very popular and you could spot anywhere on a random evening or morning – it is this, the swim shorts. A pair of swim shorts looks cool and trendy on men with a short and stout figure, not recommended for tall men. Swim shorts are usually worn around with a knot tied in the front – so if you are uncomfortable without the button, you should skip getting yourself a pair of these shorts. But if you are going for them, make sure that you are not buying the shorter version of these shorts – which look strikingly similar to your pair of boxers. The swim shorts can be paired with polo t-shirts, shirts and even vests! You can also read about How to wear shorts with style online.
Sweat shorts
If you are a fan of the urban look and want to bring out the cool quotient, there is nothing better than a pair of sweat shorts. Sweat shorts have been the first choice of several athletes and sportspersons. Sweat shorts are worn casually and can look good with t-shirts as well as open shirts. Pair the look with your trainers or sneakers to bring out that cool factor. However, the sweat shorts are a bit heavier as compared to other variants but with the added advantage of being more durable.
Denim shorts
Love a pair of jeans? Then you would surely fancy a cut short pair of jeans which doesn't tightly grip or hug your legs. The denim shorts are another variant of men's casual shorts and are usually sported along with a half sleeve shirt. You could pair light coloured denim shorts with darker shades of shirts/t-shirts. Denim shorts are recommended for slim and healthy men, alike!
Cargo shorts
As you now know, the cargo shorts had originated for soldiers to allow them to carry as many things in pockets, as possible. The cargo shorts have several pockets and are more durable as compared to several other types of men's shorts. They are usually included in casual wear, with the lighter shades being preferred more. For an eye-popping contrast, you can pair a sand coloured pair of cargo shorts with a camouflage / black t-shirt. You can refer to a complete guide to buying mens shorts online.
And that is not all. There are even more types of shorts but these happened to be some of the most popularly bought and preferred men's shorts. Thus, there is no occasion or purpose for which shorts have not been designed and made available.
To wrap it up
Several brands have come up with their own men's shorts variant. With several designs available in the market, there is no harm in trying the pair that you like seeing. But since men's shorts is a really good addition to the wardrobe especially for the summers and monsoons, we recommend that you buy knowing about your body shape and what might suit you better in order to get that cool or formal look you have been looking forward to.