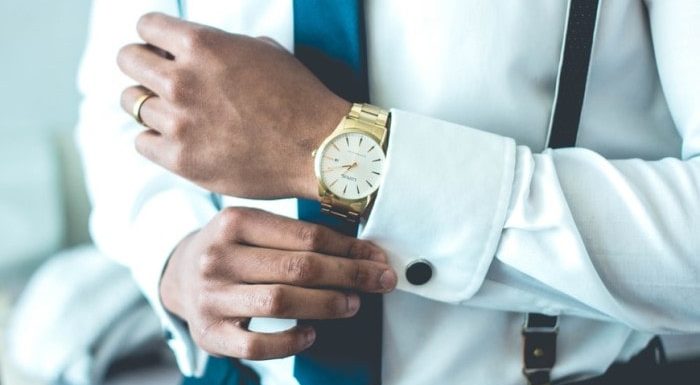 A gentleman's choice of a wristwatch is more than just a device for keeping track of time but rather one of the key standout pieces in his wardrobe. Also, a well-chosen timepiece is a status symbol, an accent for a man's personality, a subtle touch that allows those in the know to recognize him for the stylish and sophisticated guy that he is. For the record, vintage watches as art never go out of fashion as they convey elements of classic design, exquisite craftsmanship, and statement-making visual appeal.
In this short read, we have curated a selection of designer watches across a range of styles that is unrivaled at being the most remarkable. Each piece on this list represents the legacy, precision, and authenticity for which the finest designers are known. Ready to get started? Then let's dive in!
Rolex Submariner ref. 5513
Ask most people today to name a luxury watch brand, and chances are they'll mention Rolex. Rolex has come to be associated with class and exclusivity, and wearers of it are perceived as high achievers. The 5513 model of Rolex Submariner is the most influential and widely recognized watch in history. The world of watches would rather look radically different without this watch at its core. It's legible and simple, yet eminently versatile.
Rolex Submariner 5513 famous wearers include David Beckham, Steve McQueen, and James Bond actors Sean Connery and Roger Moore.
Breguet Type XX

amsterdamvintagewatches.com
Breguet is one of the few French brands you can find in the ranks of the most exclusive watchmakers. Among its laurels is it being the first wristwatch — yes, if it weren't for Breguet, we'd still be carrying pocket watches. The Type XX is produced for the French air force post-WWII and one of the most notable pilot's watches available.
Blancpain Fifty Fathoms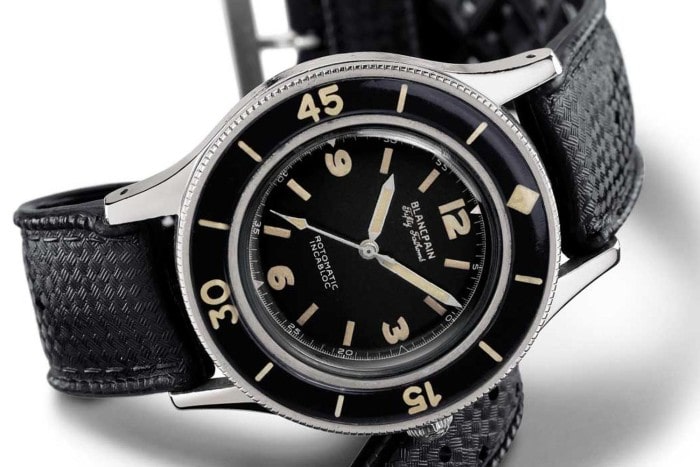 Robb Report
Blancpain is the world's oldest luxury watch manufacturer, as its founding dates back to 1735. The brand prides itself on the fact that they've never made quartz watches and never will. Fifty Fathoms was originally designed for the French navy's elite Nageur de Combat; it was reissued back in the 2000s, becoming one of the most notable modern luxury dive watches available.
Award-winning actor Brad Pitt and other prominent personalities like President Vladimir Putin of Russia, movie director Francis Ford Coppola, chess champion Vladimir Kramnik, French explorer Jacques Cousteau, and German-American violinist David Garrett were spotted sporting Blancpain watches – whether because they are ambassadors for the brand or because they simply love it. 
Audemars Piguet Royal Oak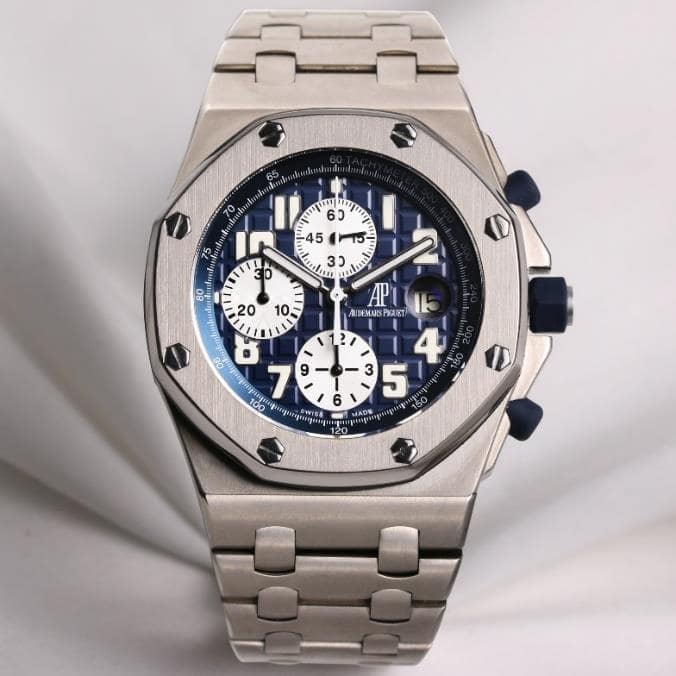 The founders of Audemars Piguet were inspired by the natural beauty of the Vallée de Joux in Switzerland.  Their Royal Oak wristwatch is regarded as the world's first luxury sports watch, giving chunky sports watches a high-end makeover. Not even its designer, Gerald Genta, could have imagined the watch's future success or influence when he designed the Royal Oak for Audemars Piguet in 1970. 
Patek Philippe ref. 1518
Patek Philippe is revered as one of the "holy trinity" of classic watchmakers. The Swiss company has been a long-time favorite of royal families and has a history going back to 1839. Patek Philippe also invented the first watch you could wind up without using a key. Yes, before Patek Philippe watches came along, you would have to use a detachable key to wind and set time on your watch.
Patek Philippe is also the first company to ever produce a watch serially, including the perpetual calendar chronograph watches that have become legendary. Though highly complicated, Patek Philippe ref. 1518 introduced this combination of perpetual calendar and chronograph in 1941, exemplifying an elegant and utilitarian timepiece. 
Breitling Navitimer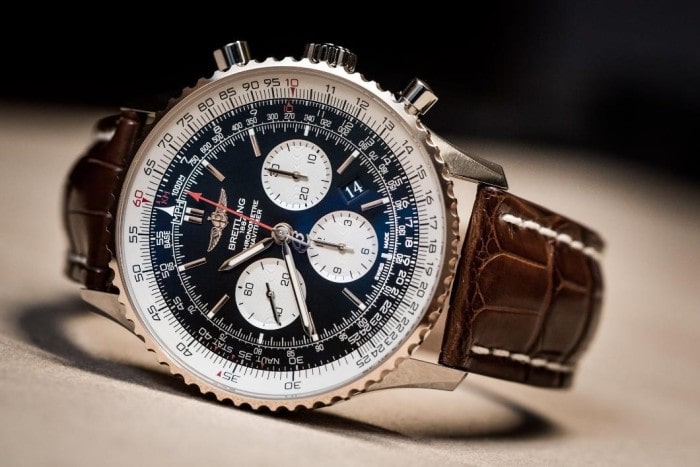 swissintime.com
Breitling is a brand that is loved by those in high-profile, watch-loving circles and elite society. It is known for its stunning precision-made chronometer that is particularly useful to aviators. Breitling also invented the chronograph.
The Navitimer is a chronograph that was by all accounts well-ahead of its time in terms of design and technology. The timepiece could handle all of the calculations that were required for a flight plan, and in 1962, the Navitimer was chosen as the ideal watch for an astronaut to wear into space. In fact, astronaut Scott Carpenter wore a Navitimer when he made a space mission aboard the Aurora 7.
Omega Speedmaster Professional
Last but not the least, the Omega Speedmaster Professional is one of the most well-regarded watch brands founded in 1903. Omega is a Swiss luxury watchmaker that is part of the famous Swatch group. From humble beginnings, the brand has grown to be one of the leading timepiece manufacturers in the world.
Nothing is quite as appealing as wearing the watch that passed NASA's stringent tests and which made it to the moon. Its modern versions remain relatively accessibly priced with its solid build and versatile looks, making it one of the most revered luxury watches today.
Care to tell us your pick from among the luxury watches in the list?
Author Bio
Maurice is a lifestyle writer for Vintage Grail. He's a watch enthusiast, car collector, and an avid fan of vintage items. When he is not writing about his recent antique finds, he looks into old art sculptures, or playing golf with his friends.