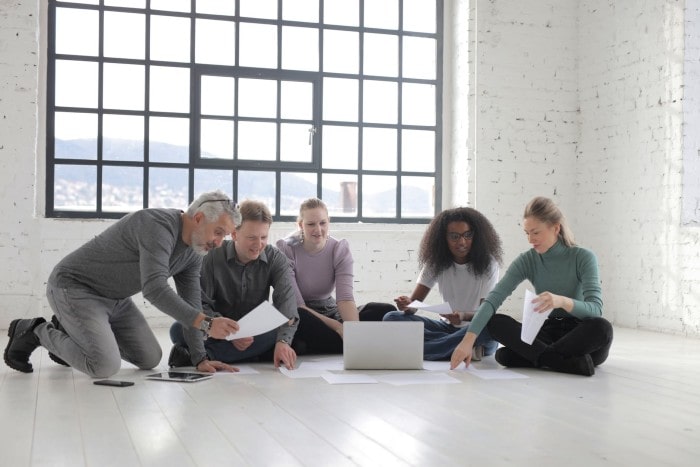 Living the dream of owning a startup comes up with many peaks and valleys to be crossed to reach the final destination. These are indeed the part and parcel of an entrepreneurship life, every aspiring business owners have to go through the process.
But you know there is someone who can help these startup owners pass through these journeys to success with great ease. No, I am not saying they will be armor for your business problems or will assure you that you will not face any failure in your business expedition, but they can surely escort you to guide you in every phase of your business.
So the question here is why you as a startup business owner should look for a business coach or mentorship program?
I have some simple points for you to take note of, that can easily help you understand the need for the same.
● Their experience speak for themselves
You being the new business owners might have great knowledge about the innovation that you want to give to your market users, but in spite of having an idea, the one thing that always remains as a risk factor is its feasibility and the probability of it being accepted by the audience.
These keen vision about what works and what doesn't work in the market is only obtained by having great on-field experiences in the industry. The mentors have it all and are the people who can validate and guide you on your business ideas.
● They are confident when it comes to risk factors
Being and working in the industry for the past many years, they have been through many tough situations and have tried many possible solutions to find the best-suited one that worked for them.
You have to pass through the same journey and there might be a time when you have to make decisions that involve certain risk factors. In such situations, taking the help of someone who has been through the same process can guide you to make better decisions in your risky situations.
● They know how to deal with people (employees)
Business coaches during their journey have dealt with hundreds and thousands of people, may it be a trainee or a million-dollar deal maker.
These have made them people-friendly, giving them a great understating of the behavioral aspects of people working together.
They with their good communication skills and some team building exercise can help your employees build mutual understanding and a sense of responsibility which can help them work together to produce better results.
● Saves your time
The best advantage of having a business coach is they make your work easier. Like you as an authority member might not have time to train your employees or sit down to look at the data around and use it to make a business plan. While if you have an expert you can do it for you, what better than this could happen, as you have plenty of time left to look into other important factors of business as you are assured that the remaining aspects like making a plan and checking its workability are taken care by your business consultants.
● They have a greater understanding of the industry
Finally above all the factors to consult a business mentor, the most important skill that they have and would sum up all the above points is their understanding of the business world that makes them confident to make any business work by using their knowledge to help the business owners walk on the right path.
So these were some of the basic advantages that your business would gain under the guidance of a business owner.
But don't you think this calls for the next question to arise, like how do you choose a mentor? What do you look for in them to decide they are a perfect fit for your business?
Well, you will get answers to all your above dilemmas! Just move along the flow and read further, as below are some checkpoints you need to note while looking for a business coach.
Things to look before choosing your business mentor
● Check out his market reputation
The first thing to look in before you select your business mentor is how well people in your niche know about him and his work. If he is a person who has been in the industry for the past many years, there might be many stories of his success and failures connected with him.
Research or inquire about him from all the possible sources know whether he has been a mentor to any of the other companies in the niche, track where those companies have reached and how much value have they gained under your potential mentor's guidance.
● How well does he communicate
Communication plays a key role when it comes to building relationships, and when you are up to making some very important business decisions having power on these skills becomes a must. There are many business owners who have great knowledge but are unable to express them due to their poor communication skills.
These people in spite of reaching heights in their field lag behind in the market. So while you choose someone as your mentor, notice how well he communicates with others, is he able to impart clarity among people when it comes to guidance? Once you are assured with all the above points, making the decisions will get easier.
● The network he is connected to
Networking is a very important factor when it comes to the business world. If you find that your mentor has a very great industry people connected in his network, it's a plus point to consider the person as your mentor.
With such a big or quality network, the chances of you getting more business lead increases as he might know almost every famous personality and can make them useful for your business wellness and growth.
● Knowledgebase
Keeping all the other attributes aside, industry knowledge acts as the most essential element to look while choosing your business owner. If the person you are planning to give the position of your business mentor doesn't have a deeper and better insight into different details of the business world, how would he be helping you make your business decisions?
Reach out and ask people who have already worked with him, try ways to test his knowledge by sharing some critical situations to suggest solutions to as these things could help you make a better decision.
● His personality
It's often found that people with the personality of a mentor tend to have a greater influence over the other in the room. By the personality of the mentor, means someone with solid values and vision to generate better results. A person who carries an aura that inspires others to work with the desire to make things happen by guiding them to walk on a path that leads them to success.
If you find such a personality in a person, he is sure to be the best option to be chosen as your business mentor.
Summing Up
Having someone to guide you on the new roads of the journey to success is the best support you can have to make your dreams come true. Business mentors are the backbone of any newbie owner that helps them take the steps towards bringing their ideas and new thoughts into a working reality.
These are the people who have been through the journey you are aspiring to go through and have experienced many things that can help you make your journey better. The level of market understanding and the advice that can add value to your business by building some startup growth strategies that work in the real world.
They also encourage your employees to yield better outputs by knowing their mindset and way of thinking, thus helping the overall growth of the company.
Author Bio:
James Vargas is an experienced business expert, startup business consultant, and manager at Get Everything Delivered. With the 1.5-decade corporate experience, he is now sharing his guidance to start-ups to grow with corporate team building activities and project delivery solutions.