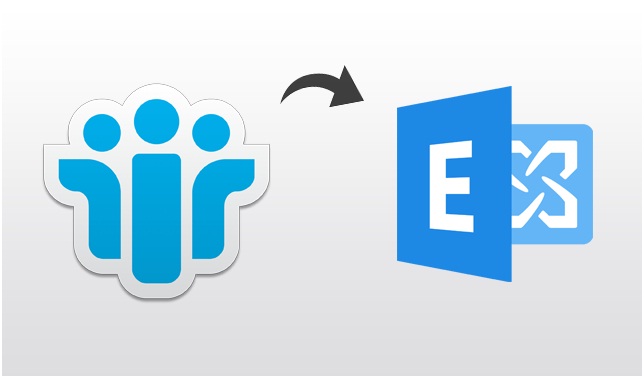 Microsoft Exchange Server and IBM Lotus Notes both are two widely used emailing platforms. However, from the past few years, various Lotus Notes users are migrating to Exchange. Now, the question is why? In order to answer this query,  we have come up with this article. Here, we are going to elucidates the reasons for why users migrate from Lotus Notes to Exchange.
IBM Lotus Notes is a collaborative client-server software platform that provides various functionalities i.e., emails, contacts, to-do-lists, contact management, microblogging, user directories, team rooms, discussion forums, and much more.  However, it belongs to the era of client-server architecture, which makes it expensive and complicated to use. Using IBM Lotus Notes requires a huge investment in both monitory terms and time. On the other hand, Microsoft Exchange Server is a mail and calendaring server that provides increased and built-in security to protect the mailbox data. It is a reliable messaging platform that helps organizations to minimize the administrative and support cost along with large storage space. Apart from all this, Exchange provides several advantageous features that are inclining users towards it. So, let us understand the reasons why a large number of users are opting for Lotus Domino to Exchange migration.
Benefits of Migrating from Lotus Notes to Exchange
Enhanced and High-level Security
Exchange Server provides optimal security and privacy with various features at both mailbox and server level. It utilizes Kerberos authentication (network security protocol), which provides mutual authentication to a network connection. Its additional security support incorporates Multipurpose/Secure Internet Mail Extensions (S/MIME) that allow users to digitally sign and encrypt their emails plus attachments even without a VPN connection.
Easy Management and Administration
Exchange provides powerful management and delegate tasks features, such as:
Data Loss Prevention (DLP) and site mailboxes for administrators to control from the Exchange Administration Center
Role-based access control for those users who do not have full administrative rights
Another reason why users move from NSF to Exchange Server provides better deployment features with high-flexibility to the administrators for an easy deployment according to the requirements of organization and users. Also, it renders different hardware storage support options i.e., for Storage Area Networks and for desktop-class Direct Attached Storage. It provides decreased disk input/output per second for the mailbox data as well as aids and mechanisms to prevent mailbox data from corruption.
Mailbox archiving Feature
Exchange users can archive their emails via maintaining the specific emails into a primary mailbox and the rest into an isolated In-Place Archive.
Users are allowed to access their Exchange account from their smartphones, tablets, or desktop PC. Via this, the users can take their Exchange emails, contacts, calendars, always with them. It is a very convenient feature when you are on the move. This is another reasons why users move from Lotus Notes to Exchange.
Anti-Virus and Anti-Spam Protection
Exchange provide reliable and redundant filters to eliminate spams from email. Its multi-layered clustered appliance protect users from spam, phishing, viruses and other virtual threats and assures 100% availability.
Task list allows to create and assign the tasks and it can be integrated with emails for a basic project and personal time management. Also, a user can track the progress of task via managing the status of the project.
Microsoft Exchange VS IBM Lotus Notes
Exchange Server is a server software, which is shrink-wrapped and can be used out of the box. Comparing the features of both IBM Lotus Notes and Exchange Server, it seems that there are so many benefits of moving from NSF to Exchange. As all the necessary modules to create a complete and unified messaging solution are comprised into the Exchange. Also, Exchange now starts supporting with SATA hard drives and provide the capability to integrate voicemail into Outlook Web Access. Well, Lotus Notes also provide some enhancements however, they have been available in Exchange for quite some time such as auto email address and the ability to receive and send vCards.
Although Lotus Notes provides some new features too but more or less it has not changed much in its newer versions as compared to Exchange. In the terms of performance, the Exchange works faster than Notes.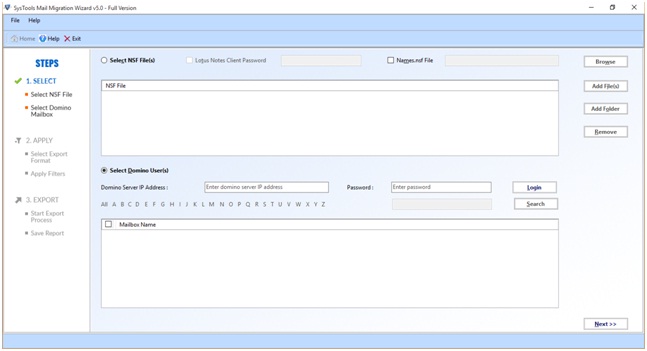 Summing It Up
Lotus Notes and Exchange Server both email-clients have their own advantages and disadvantages. However, Exchange provides some better and attractive features. Due to which users stuck in a problematic situation and start searching the reasons for various queries i.e., why migrate from Lotus Notes to Exchange. In this technical paper, we have discussed some main reasons for what users are performing such migration. Now, users can choose any email client according to their current requirements and preferences. Also, if someone wants to export NSF to Exchange then, we highly recommend users to use SysTools Mail Migration Wizard. It is so because no manual solution is safe and may lead users to permanent data loss condition.