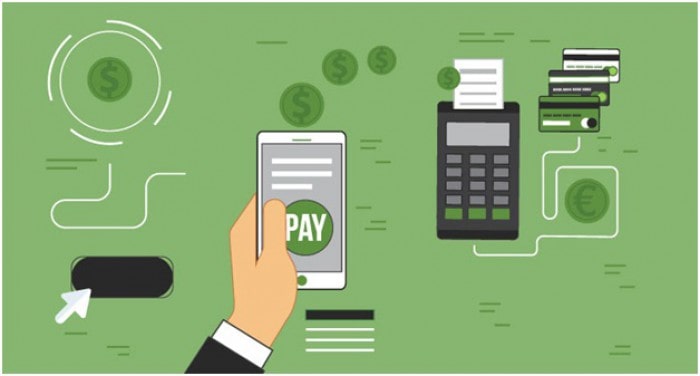 E-commerce has moved beyond computers and smartphones. Today you'll find a growing number of connected devices, including sensors, fashion accessories, and appliances. This shift is poised to disrupt the traditional e-commerce payment ecosystem. Another factor that will affect the current payment system is the rise of voice interfaces. Consumers now utilize personal assistants through their smartphones and wireless speakers.
Consequently, payments are now seen as a commodity in the e-commerce world. Consumer behavior trends show that people expect smooth, highly secure payment processing experiences. In this article we will explore ten major factors that will drive these changes.
1.  The rise of the post-millennial generation—Gen Z
According to projections, Generation Z will make up 40% of all U.S. consumers by the year 2020. Gen Zers exhibit vastly different tech habits as compared to Millennials or Baby Boomers. This is a generation born in the digital era; they have never known a world where Google, Facebook, Amazon, and Apple didn't exist. According to a Bank of America's Trends in Consumer Mobility Report, 80% of Gen Zers are willing to give up television for a day and a whopping 28% are willing to forgo money or friends to keep their mobile device. This extreme shows up in their buying habits as a see-now-buy-now approach to consumption. This generation also prefers to be constantly connected and opts for faster internet connectivity when available. People looking for secure and reliable internet consider charter spectrum as their top choice.
They frequently use online banking apps and are more likely to try non-traditional mobile-based payment methods. The traditional leather wallet will be replaced with a smart digital wallet that will make intelligent decisions for them, such as using a card that offers the maximum rewards. As this generation enters the workforce, they will start craving more novel and convenient mobile payment methods. Traditional businesses will have to embrace mobile payments if they want to survive.
2.  Seamless customer experience is the new competitive edge
The expansion in available payment methods has businesses concerned about the loss of customer touch points. This means a decrease in the opportunities to connect and engage customers. In order to influence customer choices, companies need to maximize the impact that they have when they are commanding their customers' attention.
According to an Accenture survey, 70% of Millennials and Gen Zers want to get a better understanding of how to control and manage their personal spending. Businesses can take advantage of this by offering digital payments or expense management advisory services. These services can also be integrated directly into the mobile payment experience. These major shifts in the nature of financial transactions are affecting the entire customer lifecycle. The industry needs to respond by redesigning their payment experiences to be more human-centric.
3.  APIs and open banking will revolutionize mobile payments
Consumers today are looking for a better breed of mobile payment options. Cue the APIs and open banking! Payment players can now deliver consumer-centric and more valuable payment experiences thanks to these technological advances. Value-added services such as proactive balance alerts, a single holistic view of an account, and immediate rewards will become the norm. Open banking and APIs will combine the mobile payment ecosystem and data sharing to the maximum benefits of the common consumer. In the future, consumers will want more value than just the basic transaction itself, which is about to become a reality.
4.  Surge in demand for rewards
Consumers are leaning towards cards that offer more and more rewards. Most are willing to switch cards if need be. Whether the rewards take the form of cash back, points, or an up-front signing bonus, it's likely that more rewards means more people using your card. Card companies and banks are engaged in a battle to come up with innovative rewards to attract more customers. As the demand increases, card companies will need to customize their reward programs to suit the personal preferences of consumers.
5.  Collaboration and networks drive impact
Traditional players in the banking industry are looking to collaborate in new, disruptive ways through connected networks. Consumers can expect to see the emergence of new bank networks and the next generation of payments.
A major example of these efforts is the launch of Zelle®. Zelle is a unified API-based network of over 30 partners. It has the power to facilitate real-time payments across millions of consumers and thousands of banks. Another example is the Enterprise Ethereum Alliance, which brings together giants such as MasterCard and Visa with other financial industry power players to support a platform based on blockchain technology.
6.  The fintech-inspired bank
Fintech companies have disrupted almost all traditional financial services. Everything from small payments to business models have been affected by these innovative solutions. The integration of cutting-edge tech with traditional payment methods has caused a paradigm shift. Some disruptors, such as PayPal, have thrived, while others including Beenz and Flooz have become the victims of a boom-and-bust cycle.
Fintech startups have a few weaknesses, including the lack of industry knowledge, no strong customer base, and weak branding. Whereas, traditional players don't have these issues but are reluctant to invest in disruptive technologies. This long-held opposition to agile innovation needs to go the way of the dinosaurs if the market wants to keep up with consumer demand.
7.  The evolution of credit card accounts
EMV (Europay, Mastercard and Visa) enables every credit card to work as a type of code. A software that can execute code and generate a unique number each time. Pairing this with the ongoing evolutions in digital payments technology will bring about a widespread disruption over the next decade. The first clues of this disruption is tokenization that gave rise to Android Pay and Apply Pay.
8.  Payment acceptance becomes easier
In the past, payments were location-based and every payment player had strict control over their payment acceptance ecosystem. Now, payments are becoming device-enabled, which means payments can be made online, on the go, and at multiple points of sale. This shift signals a change in the traditional relationship between customers, merchants, and third-party intermediaries.
9.  Fraudsters up their game too
Each time the industry innovates security methods, some malicious players find a way to break past these barriers. Fraudsters are good at innovating and often find workarounds that compromise security. For example, criminals are now creating 'synthetic identities' that are a mix of real and fake data. These identities exit only in the digital world. The industry's existing fraud detection methods, although highly sophisticated, cannot detect this type of fraud. Another example is fake fingerprints that can outwit smartphone sensors. Unfortunately, there is no way to end this vicious circle. Security frameworks must evolve and adapt to stay a step ahead of the threats posed by fraudsters.
10. A complete overhaul of traditional systems is needed
The traditional players in the payments world are slowly realizing a hard truth; they need to overhaul their current systems if they wish to survive the oncoming onslaught of technology and consumer demands. In the past, transactions would take several days to be processed and settled. A scenario that is impossible to contend with in a world where technology evolves at the speed of light. According to InstaPay, 39 countries have agreed to and implemented real-time payments. The coming shift in payments is heralded by the fact that almost fifty percent of global messaging standard initiatives, which are defined by ISO 20022, are payments-based.
It's easy to see that any one of these trends will be a game changer for the industry. However, as they happen concurrently, we are bound to see a new era in the payments industry. This coming era holds promises of better opportunities for traditional players, new entrants, and most of all the consumers.