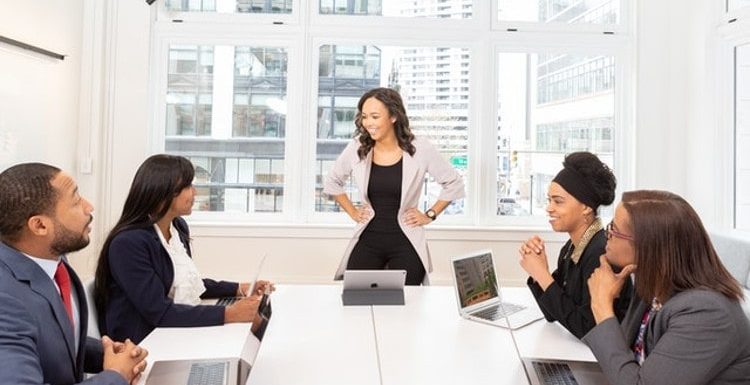 The number of enterprises migrating to the cloud is increasing daily, and businesses that adopted this technology earlier are already reaping benefits. Thanks to the cloud's enhanced flexibility and security, enterprises can process transactions seamlessly. Additionally, the cloud is critical in driving smart decisions through enhanced data transparency. According to Forbes, over 69% of businesses globally migrated business-critical data to the cloud. 
Enterprises yet to migrate to the cloud may be waiting for the perfect time or specific events to spark the data migration. Are you contemplating migrating your enterprise to the cloud but not sure it's the right time? Here are signs to indicate its time to migrate:
1. The Need To Offer Remote Work Opportunities
In contemporary workplaces, enterprises are expected to offer flexible work schedules for their employees. If the need to offer remote working, be it on a full-time or hybrid basis, arises in your organization, it's time to migrate to the cloud. 
The cloud enables your remote workers to connect to your company's network with a stable internet connection, gaining access to organization data and applications. Due to the accelerated adoption of remote working since the pandemic, your organization needs to offer secure remote access by migrating to the cloud. Therefore, begin by undertaking a data migration process to get your data ready for uploading to the cloud.
2. Your Business Experiences Rapid Growth
If your enterprise is growing rapidly, it'll need more computing resources. To achieve future requirements, your enterprise must forecast future years and invest in the required IT infrastructure. The limitation of this strategy is that the infrastructure you invest in might be underutilized despite the huge capital investment. 
However, migrating your business to the cloud would enable you to evade costly upfront costs. Rather, the cloud allows you to subscribe to services and infrastructure your enterprise needs at a particular time. Therefore, if your enterprise is undergoing rapid expansion, it's time to migrate to the cloud.
3. Your Business Needs A Robust Disaster Recovery Plan
Whether for self-preservation reasons or compliance with regulations, enterprises nowadays realize the significance of having a robust disaster recovery and business continuity plan. If your enterprise is also considering having a reliable disaster recovery plan, it's time you migrate it to the cloud. 
A disaster recovery platform is a duplication of your core IT infrastructure. Therefore, conventionally, such a platform likewise requires heavy capital investment. And since disasters don't occur often, you won't realize the ROI of that recovery platform immediately. 
Embracing a cloud-based disaster recovery plan is more affordable since you don't need to create a duplication of your main infrastructure. You'll only have to back up your business data, apps, and maybe some virtual machines.
4. Your Organization Operates In A Highly Competitive Business Environment
Agility and innovation can provide your organization with a competitive edge if you operate in a highly competitive industry. Fortunately, migrating to the cloud can offer you agility and an innovative platform. The cloud's Dev/Test-friendly environment will enable you to test concepts affordably.
5. You Require A More Robust Way To Integrate Acquisitions
If perhaps one of your organization's growth strategies is to acquire other businesses regularly, integrating such new acquisitions seamlessly and swiftly is vital. Migrating your enterprise to a cloud-based model offers you a more flexible, scalable, and secure alternative to quickly roll out newcomers.
6. You Have High IT Management Costs
If you're running an on-site IT infrastructure, you'll have to recruit experienced employees to manage and repair any problems. Unanticipated problems may become costly, forcing you to spend more to fix them. 
However, migrating your business to the cloud means you can forecast your monthly charges. Additionally, this frees your IT experts to focus on other activities that trigger your business growth. Furthermore, since software updates are automatic in the cloud, you won't incur additional costs to update them like in a traditional IT infrastructure setup.
Conclusion
Nowadays, migrating your business to the cloud isn't a matter of if but when to migrate. Considering the benefits the cloud has brought to several companies that have adopted it, you should also consider migrating your enterprise to the cloud.