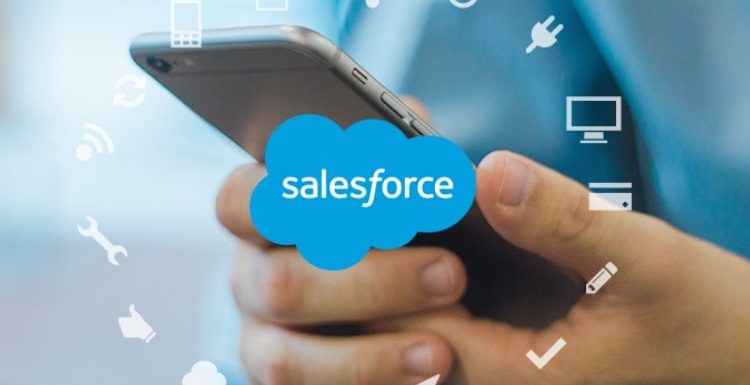 Selecting a software solution for your business is an important decision for the company. The software you work with can have a deadly impact on the growth of your business. That's why you need to assess thoroughly the CRM platform best suited for your company. CRM (Customer Relationship Management) has become even more valuable after the pandemic to engage with your customers remotely. There are plenty of CRM options available in the market, But Salesforce CRM has its own value and place among all.
Salesforce is present in the market for over 20 years and has a vast capture in sales applications, marketing applications, customer servicing, etc. in the organizations. In this article, we will discuss the benefits and features of Salesforce. But before that let's dig into the basic detail of this CRM first!
What is Salesforce CRM and the Basic Purpose to Use it?
Salesforce is a powerful Customer Relationship Management platform based on cloud services. It is specially designed to serve customer service, marketing, application development, and sales. As the platform is not only for managing customers but also for many services, it is your total business solution software.
You don't need to have any technical knowledge to set up and use this CRM. You can easily build a meaningful relationship with your customers using this platform. The Salesforce app gives you a very unique user experience by displaying a single view for each customer interaction. Salesforce provides you with a very extensive cloud platform to give you a fantastic customer management experience. This application can fit in every growth phase of your organization of any size. There are some basic reasons to use this platform in your business, let's have a look at some of them:
You can easily personalize its categorization as per your business needs.
It lets you track the customer's information very easily.
You can connect with the whole team using its collaboration tools hassle-freely.
You can get instant insights with some useful suggestions through its analytics part.
It provides you with a single digital center to collaborate parts from sales and marketing to IT and business intelligence.
For all these reasons, the platform is considered a superb total business solution. So, Let's get further to know some of the top features and benefits of this platform!
Benefits and Features of Salesforce CRM
Here are a few key features and benefits of opting for Salesforce as a CRM for your business.
Opportunity Management
One of the best features of Salesforce CRM is to assist you in managing the opportunities of your business. You can easily get a chance to see the activity history of your customers. The platform even offers you default templates for emailing the customers hassle-freely. You can also match the different stages of a particular deal to help you to choose the right move. You can do all this by simply login into the sales dashboard to see the sales opportunities standing next in front of you.
Quote Management
This is a very interesting feature of using this CRM platform to simplify your business process with a forecasting track. You can simply track your items and products to manage the quotes for those products. Under this, tracking of the standard metrics like Product Code, Quantity, Standard Price, Quoted Price, etc. You can even make a sheet for revenue tracking which can include payment and delivery details.
The default quoting technique of Salesforce can easily automate the customer's quote data. You can even create the PDFs and send them to respective clients. You can even use its mobile application for real-time updates of deals and quotes.
Quote to Cash
CPQ (Configure, Price, Quote) is the basic element of this CRM platform to easily manage quotes. The sales personnel can easily choose the correct quotes for the respective clients regarding the latest discounts. The users can create error-free and faster quotes to share the proposal with the Salesforce CRM.
The Salesforce lightning feature of this customer management platform assists in the simple cash collection and invoice sharing process. It provides a very smooth drag-and-drop user interface to do all the activities.
Contact Management
Managing the contact list in any business is one of the crucial things to get on the right path to success. This platform helps you to achieve this very easily and efficiently. You can get access to customer data and interaction activities with all the insights and suggestions.
The platform gives you detailed information about the social data of a customer with respect to any product or service. As the software is based on cloud services, you can easily get the details even on mobile phones anytime anywhere. You can use these real-time insights to create a content-sharing workspace for all. You can even trace the deals with every single detail history through the contact lists.
Lead Management
One of the rich features of Salesforce CRM is generating and tracing the leads to achieve the best results. If you are following a poor lead management strategy, then you can't convert your leads into sales most of the time. So, with the best industry practices, it is crucial to track the generated leads. And Salesforce platform assists you to achieve the same.
You can get valuable information from authentic sources of leads and lets you do automatic emailing. You can easily avoid the inbox full of spam and waste emails and use the original leads to generate sales. You can even trace clicks, and make campaigns that too automatically. This way you can enhance the conversion process with very little time and effort spent.
Salesforce Einstein Analytics
This cloud-based analytic tool allows users to aggregate and visualize data from different sources like data warehouses, log files, etc. Business intelligence allows you to open service insights and complicated sales. This set of intelligent tools allows you to make better decisions with these gathered insights.
You can easily display data to the partners and employees to connect them easily over data, sales, and services. You can also get the critical business metrics in real-time to make data-driven decisions fastly.
Mobility and Flexibility
Salesforce CRM is basically built for mobility and flexibility to seamlessly integrate with software ecosystems. Its mobile application allows the user to access the data anytime anywhere. With just one click, they can check meetings, data updates, and account information very easily. You can even get data updates in offline modes.
With the mobile app feature, you can get the information and take the decision accordingly in a short span of time. The instant conversation features allow you to collaborate with your team in just a few taps. This platform makes you so flexible with the software to work from any location with its instant file sharing features.
Final Words
So, now you are knowledgeable about the Salesforce customer management platform which can help you to achieve heights in business. But wait, That's not just at all. This application has so much to offer you like Sales Forecasting, Channel Management, Trailheads, Territory Management, and many more features. With all such offerings, Salesforce CRM is one of the leading solutions to maintain customer relationships. Its comprehensive set of tools allows you to act as per your business requirements.
The budgeted pricing and reliable customer support of the platform make it very much beneficial for any organization. Customer management is very crucial for any business to grow and define its brand position. Managing all this with Salesforce consulting services becomes very interesting and helpful to achieve the heights of success.
Still, If you have queries in mind, feel free to connect with us. We will serve you happily!
Hope you had a great reading time!
About the Author
Naveen Kumar is the marketing and product head at JoomDev. He loves to convert his ideas into reality by developing products to make your online business successful with his WordPress plugins and Salesforce consulting services.