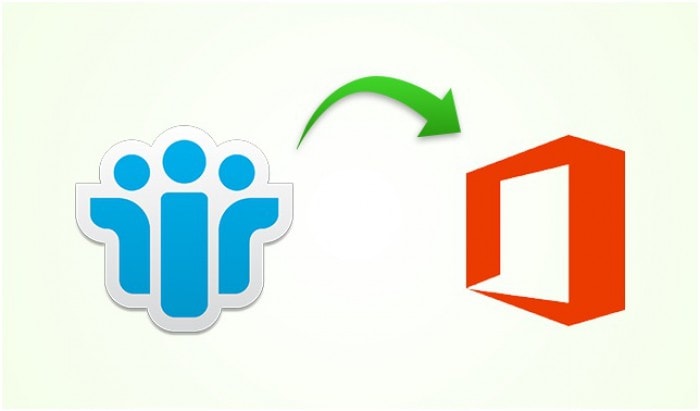 The technology world has gained a pace in the recent past due to the introduction of cloud computing. As the cloud computing has the capability to offers products, services to almost all type of business demands. There are various providers of cloud services which offer their services to the users all over the globe. Office 365, iCloud, G Suite, Amazon, etc. are some of the well known service providers. Thus, a lot of users are moving their email database to the cloud storage as it becomes easier for the users to manage and access their data. Many of those users select Office 365 as the destination client. Therefore, this post describes the solution for migrating Lotus Notes to Cloud (Office 365). Let us first have a look at the following user query so that we can understand this topic in a better way.
"I want to move my IBM Notes mailbox data to cloud as I travel a lot and I have to access my emails and other items wherever I stay. So, cloud storage provides me access to the mailbox no matter where I am. So, after some research, I opted to move to Microsoft Office 365. But, the next problem is that I want to transfer my entire data to cloud. Therefore, can anyone please help me out to migrate Lotus Notes to Cloud? Thanks in Advance!"
Benefits of Migrating IBM Notes to Cloud
There are several advantages due to which many users decide to transfer Lotus Notes to Office 365. Moreover, there occur some situations when the users have an urgency to access their mailbox items while not having their system. Thus, some of the benefits are discussed below:
Users can access their emails and other data easily from any place with the help of MS Office tools.
It will let you to get rid of complex email management. Whereas Microsoft takes care of high-availability, disaster management, security and other needs.
Another reason why users are migrating Lotus Notes to Cloud is that they can utilize some other services as well such as additional storage with SkyDrive, Lync web conferencing, etc.
Reduce the TCO (Total Cost of Ownership) by eliminating upfront investment. It will help you to save a lot of time and investment.
Solution for Migrating IBM Lotus Notes and Domino to the Cloud
There are two methods using which the users can carry out the conversion process. First procedure is by following a manual method which consists of IMAP migration. But, it is a very time consuming process and there are chances of data loss as well. Whereas, the second procedure includes the use of Lotus Notes to Office 365 migrator. Using this application will make the entire procedure really simple and efficient. It is integrated with the advanced algorithms and easy to understand interface which makes it an exceptional software. There are some other advanced features as well that are explained below and these features makes it a unique application from others.
Complete Lotus Notes Mailbox Conversion – This utility enables users to convert whole mailbox data such as emails, calendar, contacts, etc. Users can easily transfer their data from their NSF file or Domino Server.
Move Several IBM Notes Accounts – If the users want, then this tool to migrate IBM Domino to Cloud enables them to choose a mailbox from NSF file or Domino Server and transfer it to any O365 mailbox account that is created under same domain.
Transfer Data to Multiple Office 365 Domains – However, if the users have a requirement to export their mailbox data into different accounts created under different domains then also the software can help users.
Convert Selected Mailbox Data – Another unique feature offered by the tool is that users can export entire mailbox data or only the selective data depending on their needs. This option makes it efficient for the users to transfer only the required item rather than the complete data.
Eliminate Duplicate Contacts – Users can exclude same contacts from being exported to Microsoft Office 365 account. There is an option to filter the duplicate contacts to transfer only the necessary data
Option to Apply Filters – The software to migrate Lotus Notes to cloud permits users to apply filters on emails, calendar, tasks, etc. which enables them to export items from the database from a certain time frame.
Conclusion
After all the above discussion, we have found that using the third party application is the best solution for migrating Lotus Notes to Cloud. Opting for a manual procedure is not secure and simple. Moreover, the exceptional features offered by the tool makes it even convenient for the users to carry out the entire task.