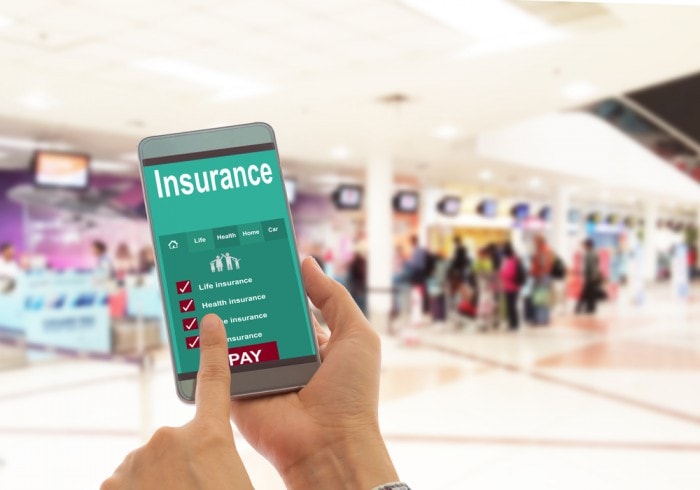 Mobiles phones are too costly, which is why people tend to spend a lot of money on the phone accessories such as protective glasses (e.g. tempered glass), protective phone case, hardware and software issues, etc. to ensure that their mobile phone is not damaged easily. Many people do not realize that mobile phone can be insured as well as it is a great option to make it sure that even your mobile phone is into any harm, you don't suffer a lot of loss.
What is mobile Insurance?
Before proceeding to the depth let us understand the importance of it. Basically, Mobile phone insurance is just like any other insurance that the product provides risk cover. Here, the case is, it covers all risks arising from the event such as theft, loss of phone, damages, etc. This insurance plan or coverage can be purchased at the time of buying a mobile phone or max to max 5 day later from the day of billing. Here, the premium depends on the worth of mobile purchased. Typically, the coverage period is for one year.  There are some providers offer the coverage for a two-year period.
The scope of coverage offered-
Theft or damage at the time of strikes or riots
Damage in internal circuitry due to accidental exposure to any fluids
Theft from locked vehicle or building
Physical damage leading to complete breakdown exclusions
The case of theft and housebreaking
The loss develops as a result of negligence like lost, misplaced, forgotten, fallen, left unattended or missing
Damage resulted from the fire, explosion or lightning
The loss resulting from attempted theft
Damage due to incorrect set-up or installations
Any loss caused at the time when the device was being used by a third-party
Loss because of willful negligence
Any damage taking place outside Indian territory
Loss due to the activity like cyber-attacks or any terrorist activity
According to the recent media report, there occurred an incident where a company was penalized for refusing a mobile phone insurance claim of a person who harmed his cell phone when he dropped it accidentally. If you are someone who is worried or scared about accidentally damaging your expensive cell phone, having a mobile insurance protection is very beneficial for your device.
Is it necessary to insure your mobile phone?
Losing a cell phone can be a very traumatic incident. This is a time you realize that you wish you had mobile phone insurance. Many people often overlook the need to possess a coverage plan thinking of as it is not a necessity.
Losing a cell phone, which is an essential piece of our day-today-life, can be an awful occurrence. In specific cases, the anguish is extreme when the high-end cell phone you had bought was not really a month old and you will finish up paying EMIs for a phone which you no longer possess. It is at a times you wish you had a cell phone protection plan, which the sales rep had prescribed at the time of purchasing the cell phone.
Here's all that you have to know about Mobile phone insurance-
There is some all-risk mobile insurance out there which cover the loss caused because of any accidents like water damage, robbery, screen damage and so on. You can get your cell phone insured and this mobile phone insurance plan covers any physical damage, Liquid Damage, broken, cracked, split, shattered screens, repair or guaranteed replacement.
While most mobile manufacturers offer a 1-year warranty on mobile phones, there is now a choice of extended warranty as which covers the mobile phone for as long as three years. One can easily buy a smartphone warranty from a third party warranty provider or from the manufacturer. One must know that this extended warranties just covers manufacture imperfection or defects and not robbery, theft, intentional damage.
Your cell phone carries a great amount of important and personal information and nowadays, criminals' heck into social media accounts and phones to steal the important data. There is a cyber-insurance policy that covers you against every single threat and covers the loss caused due to online frauds, identity theft, malware attack cyber extortion, etc. Indeed, in the case of cyber extortion, the insurance agency pays the expense of procuring the special consultant as well.
According to the consumer's point of view, having a having an extended warranty can substitute the need to go for insurance. According to the experts, an extended warranty implies whatever the manufacturer is giving you in the initial first year is stretch out into the second year. It covers just the mechanical and electrical breakdowns of the gadget. If the speaker isn't working or if there is a software problem, at that point an extended warranty proves to be useful.
In any case, the main concern for customers these days is regarding screen damage, burglary, etc. so here mobile phone insurance proves to be useful. Addressing this concern there are many third-party insurance providers online which offer better plans. And other additional features. These plans provide extended warranties as well as insurance against unexpected costs of fixes and hassle-free replacement of the device if it cannot be repaired.