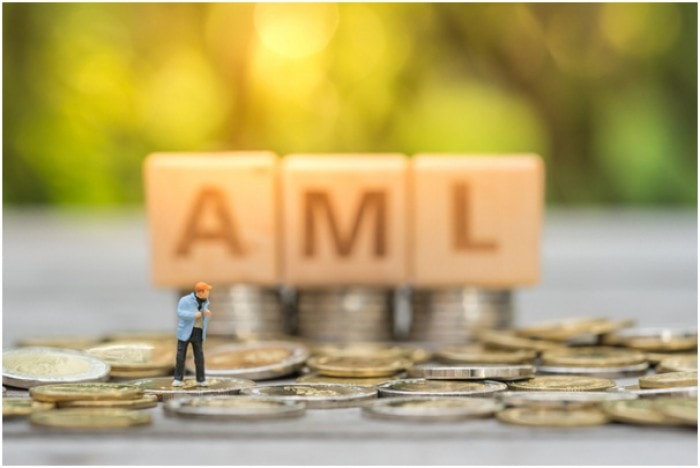 Anti Money Laundering compliance regimes are evolving rapidly due to an immense increase in money laundering around the globe. Criminals are carving new ways to defraud businesses and regulatory authorities. A report found that $1-2 trillion of global GDP s lost to money laundering.
Businesses lose their profits and also have to bear huge penalties in case of non-compliance. A report stated that $26 billion of non-compliance penalties were imposed by the global regulatory authorities on businesses.
In order to prevent these enormous losses more and more, businesses are moving towards AI-based AML compliance solutions. In the digital era, time is vital so businesses leverage time-saving digital AML compliance software.
Evolution of Global AML Regimes 
Money laundering and terrorist financing crime cases increased at a rapid pace in recent years. Global AML regimes are becoming more rigid to control the risk that global economies face.
FATF guided all its member countries to implement its "travel rules" on cryptocurrency transfers. A minimum threshold of $10,000 is set for cryptocurrency transfer.
FINMA gave banking certificates to two pure-play cryptocurrency banks and imposed strict AML rules on them. The AML rules will be practiced on regulated as well as unregulated crypto facilitators (wallets, exchanges, etc).
Recently the UK Financial Conduct Authority has revised its rules regarding AML and KYC for online gaming and gambling platforms. The new rules require online gaming platforms to perform due diligence on their gammers before onboarding them. They are required to perform identity proofing, address and age verification on the gamers.
Why AML compliance is such a big thing for businesses?
The main motive behind rigid AML compliance regimes is to prevent economic loss of countries and to reduce the exploitation of businesses in financial crimes. The AML regulations are built to prevent money laundering, terrorist financing, account takeover fraud, employee fraud, etc. An array of financial crimes are eliminated through robust compliance.
Every executive or manager questions the value of any investment before initiating it. AML is also an investment that reaps long-term gains. It provides a risk cover to your business from financial fraud, and penalties that comes due to non-compliance. Also, it enhances the credibility of a business and improves its market value.
How businesses can perform seamless AML compliance? 
AML compliance is not a one time process. It starts with an in-depth understanding of AML regulations and ends at the development of in-house AML compliance procedures that continue to run forever.
Technological solutions for AML compliance
Manual compliance burdens the compliance budget of a company. More employees and large infrastructure are needed for manual compliance. For example, JP Morgan Chase hired 5000 employees for AML compliance. The bank use technology and manual resources for its AML compliance but still it expanded its employee base to exercise robust AML compliance.
AI-based AML compliance software is a feasible solution to exercise effective AML compliance. It identifies an individual within a minute. Databases of global watchlists, PEPs (Politically Exposed People) lists, and sanctions are maintained by the AML compliance solution providers.
These solutions reduce the extra effort that would be employed for building and maintaining an in-house compliance software. The accuracy rate of these outsourced solutions is as high as 99.6%. Cost and time-effective solutions are the need of the hour.
Continuous AML screening
AML screening is a continuous process. Watch lists and PEP lists are updated. You never know if your client has been added to the PEP list a week ago if you will not practice regular screening on your clients.
All clients should be given risk ratings based on their region and financial credibility. More rigid AML checks should be performed on clients with a high-risk rating. Due diligence and enhanced due diligence guidelines are designed by the global regulatory authority for assigning risk ratings to the clients.
Efficient risk management is achieved through regular AML checks on new and old employees.
Identify the risk
Clients are not the only risk source of business. Several stakeholders are affiliated with a business. Clients, employees and vendors/merchants are the sources of risk for businesses.
Clients are the major source of risk for a business. Performing in-depth AML screening prevents the business from attaining risk in the form of clients.
Vendors also pose a threat. Money launderers conduct business with legitimate companies and manipulate the business proceedings to incorporate their black money within. Due to this threat businesses (financial and non-financial institutions, etc.) are guided to perform due diligence on the ultimate beneficial owners of the companies in their B2B relations. In case a company ignores this aspect of risk, their credit rating will be affected in case their business client and partner is found to be laundering money.
Employees are also a source of risk. PWC's 2018 Global economic Crime and Fraud Survey found that 52% of all frauds were perpetrated by people inside the organizations. Practicing due diligence on the employees will reduce the risk coming from internal sources.
Employee training
AML compliance is not limited to executives or AML compliance officers. Develop and maintain a culture of responsibility from top to bottom to prevent any moral or human error on behalf of your employees.
Either your business is huge or a small startup, if you comes under the scrutiny of  AML regimes then your employees should be aware of its significance. Train your employees regarding AML and KYC regimes that your company follows and what in-house procedures are used. Also, train them regarding the latest amendments in AML regimes or laws that directly or indirectly affect your company.
Employees should be trained to follow the protocols and to cooperate with the AML compliance officers to achieve efficient compliance.
To wrap up, compliance often give a tough time to businesses. Smart use of technologies will make AML compliance easier for businesses. In order to achieve seamless AML compliance, develop in-house AML compliance protocols and fully utilize the outsourced AML compliance solutions, because they save time, effort and extra expense.